When I set up my Apple ID years ago, it required me to enter a "trusted phone number" for password recovery. That number is now my ex and I do not want that on my account! How can I update my AppleID Trusted Phone Number?
Backup and recovery of accounts is somewhat of an Achilles heel with most long term accounts and Apple ID is pretty typical. We sign up and specify birthday, home address, recovery phone numbers and similar, then promptly forget about what we entered. Then years later we need to get back into the account and for confirmation it asks you to verify some of this info. And you can't, because you don't remember what you entered! Oh, the number of times I've received email from people in exactly this situation, trying to recover account access…
My daughter was in exactly this situation a few days ago, actually, so it's all very fresh too. She lost her iPhone and we remote locked it. Then it was found and returned to us, but to unlock it and regain access to her account, she had to verify she had legitimate access. We hopped onto appleid.apple.com and it wanted to send her a secret text code to a phone number that she didn't recognize, and certainly wasn't one of our lines! You know how they display things, like (303) ***-**48. Fortunately we unlocked access through a different path, but it was a good reminder that it's important to ensure that those recovery Trusted Phone Numbers are darn important!
And so, your question is well timed. Here's how to connect to your Apple ID information and update your trusted phone number list, whether that involves deleting a line or adding another one. Start at appleid.apple.com (note: that's deliberately not clickable. Type it in, ensure it's the legit site before you proceed):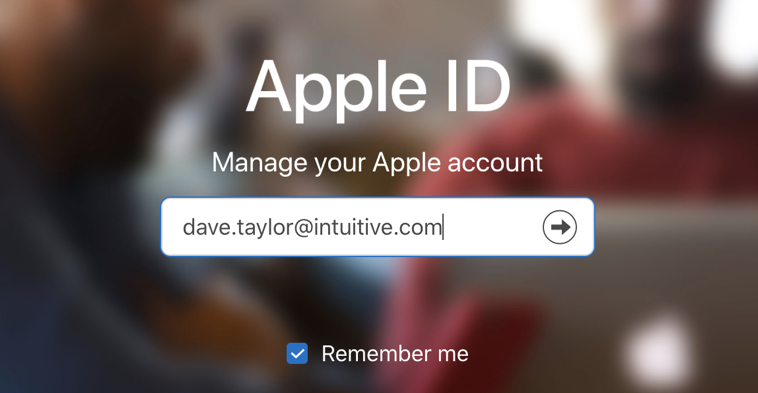 You'll need to enter your Apple ID account, then your password. Hopefully you also have 2-step verification enabled – if you don't here's a tutorial: Enable 2-step verification for iTunes and your Apple ID – because you really should have it turned on! With 2-step authentication, you'll be prompted for the secret code sent to your mobile device too: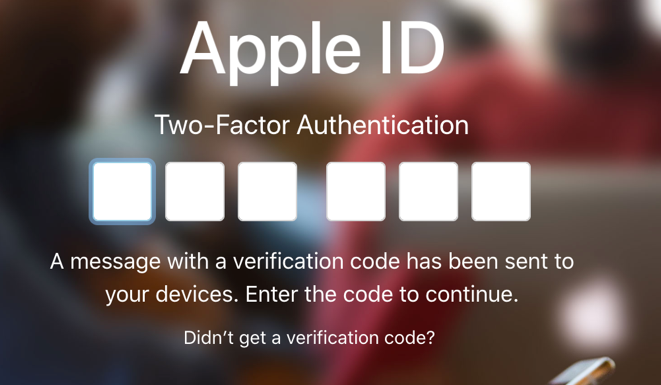 Finally, once you're safely logged in to your account, you can proceed. The Apple ID site drops you directly onto your main profile, which will include a list of trusted phone numbers in the Security section:
If you don't have two-factor authentication (the same thing as 2-step verification), you'll be able to change it once you click on the "Edit" button, but for now we're focused more on the Trusted Phone Numbers, so check that list to ensure it's a good number you can still access. If not, or to add a second trusted phone number, click on, you guessed it, the "Edit" button.
Now you'll see the various options. To add a new phone number, simply click on the "Add a Trusted Phone Number…" and a small window will pop up, as shown:
You will need to verify that you have access to this phone number, so be prepared to either receive a text message or a phone call (from a computer) that will give you the secret verification code. I enter a secondary number, as shown, then click on "Continue" and…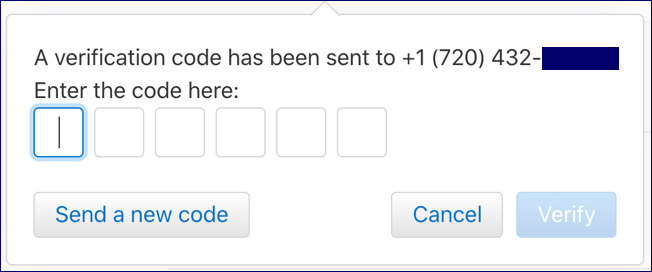 Meanwhile, at that number, you'll get either a phone call or a text message with a sequence similar to:

So, easy enough, just enter it, digit by digit into the window on the Apple ID site:

Once you've entered all the digits, a click on "Verify" and you're done. New trusted phone number added to your Apple ID account. And that's a smart thing to update occasionally, for sure. Now, if you want to delete a number, you can do so from the same Edit screen, but I strongly – strongly! – recommend you don't end up without a trusted number at all. Just use your own smartphone or cellphone number, if necessary. That'll still help you regain access to the account if anything happens.
Pro Tip: We have hundreds of useful and informative Mac and MacOS X tutorials here on the site. Please do spend a few minutes exploring them while you're here.