I hate that every folder on my Mac looks identical in Finder. Is there some way in macOS that I can customize folder icons so that they better denote what's in that folder?
The Mac has supported custom folder and file icons for many years, but the process of changing them is entirely unintuitive. For a system that started out as "the computer for the rest of us" it's surprising that Apple never released a utility that made the process of customizing icons – or even icon collections – easier. Fortunately, the Finder in the most recent generation of MacOS – Ventura, MacOS 13 – seems to be quite flexible in the size and shape of custom icons, so while it's a bit convoluted to change things, the results can be quite impressive.
The fun, first step is that you'll want to be poking around in Image Search, either through Google or Bing, and finding some good graphics that fit the bill; images that generally have a transparent background (denoted by a checkerboard pattern, but we'll come back to that). Save some great options to your Desktop and you can try 'em out as alternatives to the regular old folder icon…
BORING FOLDER ICONS, ONE RETRO
What I have found as a long-time Mac user is that sometimes folders end up with incorrect icons, often due to their origin as part of an app distribution or similar. In my Documents folder, for example, I have these: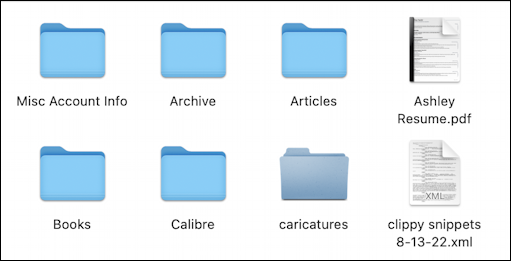 Why is "caricatures" different to the others? I have no idea. But as a first step, it can be fixed by using the same basic process that allows custom icons too. To fix this one, simply use File > Get Info to open up the Get Info window for a folder with the desired icon.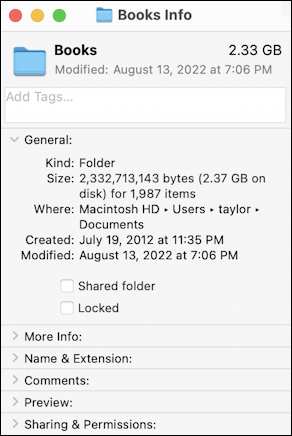 What's not at all obvious is that the actual icon shown in this Get Info view is editable. In fact, click on it (it'll get a very subtle halo highlight) then choose Edit > Copy. You've copied the scalable graphic into the clipboard.
Now open up Get Info for the folder with the wrong icon…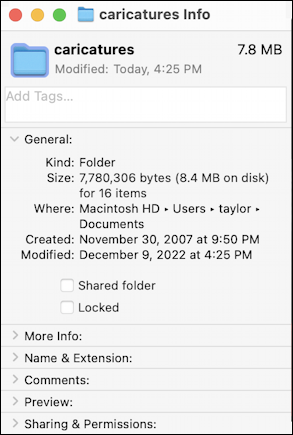 Click on the icon, then use Edit > Paste to update the icon to the image in the clipboard. Done. That's it. I've just fixed the folder icon for my 'caricatures' folder, as the Finder shows: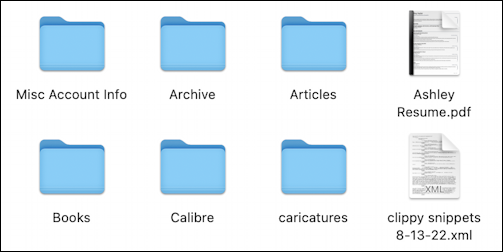 This demonstrates the basics of updating folder icons – and file icons too, as it happens – by using Get Info. Now let's see what we can do with this hidden MacOS capability…
FINDING CUSTOM ICONS ONLINE
The easiest way to dig up cool alternative icons is to use an image search capability. I find that Bing Image Search actually does a better job with this than Google. For example, here are some of the search results for the query "mac folder icon":
So many cool alternatives! For any of these that catch your eye, a click brings up a larger image (still in Image Search), which you can then easily drag and drop onto your Desktop. You can also search for specific types of icons, like "books folder icon", as I'll show in a moment.
Add a few of these images to your Desktop. If they have a subtle checkerboard background, that's even better because it denotes a transparent color which will make the icon look even nicer if you switch modes, have custom Finder backgrounds, and similar.
ASSIGN CUSTOM ICONS TO MAC FOLDERS AND FILES
With a few of these images on your Desktop, you're ready to proceed. Open up that Get Info window for the folder you want to update, then Control-click on the image file and choose "Copy" from the context menu. Then click on the tiny folder icon in Get Info and choose Edit > Paste. After a moment or two, the icon will update. It will also update in the Finder itself: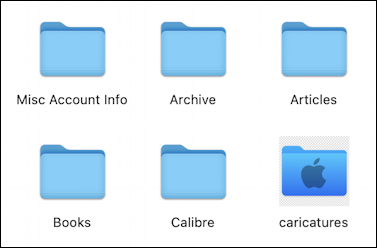 Notice the subtle grey above and below the new caricatures folder icon? That's because the graphic doesn't have a transparent background. You could fix this in a graphics editor like GraphicConverter or seek a different image that either has a background color that matches or, better, a transparent background.
But notice that the folder icon's changed!
With the basics explained, you can now go wild with new icons for any and all folders:
You want to have icons that are related to the content of the folder, which makes a lot of sense. This can be achieved by searching for different possible images that are, for example, "books folder icon", or similar. The result?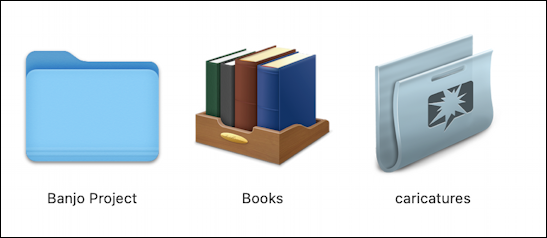 The challenge is to get them to all work well together thematically (that is, the style of "Books" and "caricatures" are quite different, above), but generally speaking, you now know how to customize your Mac icons. Now go have fun exploring the many, many different possibilities to customize your Mac system!
Pro Tip: I've been writing about the Mac since the very first system was released. Please check out my extensive Mac Help Library while you're visiting. Thanks!