I love the new Apple CarPlay and want to be able to capture some of the screens, especially how it shows directions. Is there a better way to get screen captures of CarPlay than just taking photos of the car nav screen?
Thought it doesn't seem much like it in iOS13, Apple has completely redesigned the screen capture experience on your iPhone. The obvious difference is that you can switch apps on the phone without the CarPlay screen changing commensurately, but there's more going on under the hood (well, the proverbial hood) than it seems. One example: If you have screen recording turned on, it'll immediately stop recording once CarPlay fires up. If you already have CarPlay running, the button on the shortcuts screen (pull inward from top right of your iPhone screen) will count down as if it's going to start recording, but then it immediately stops and you get nothing.
But what about screen captures or screenshots? In that instance, Apple has done a great job of integration, so good that most people don't realize that it's so simple to capture the CarPlay screen on their car navigational system. Here's the TL;DR: Just take a screen capture on your iPhone and it'll capture two images, one of the phone and one of, you guessed it, CarPlay.
I can show you how it all works and the small visual clue that it worked when you did a screencap on your iPhone. To start, here's the old school, time tested method of capturing CarPlay:
It works and you can even "unskew" it in a photo editor to make it perfectly rectilinear as needed, but there's a better way!
Now let's plug in the iPhone and use the appropriate button sequence [see: How to take screenshots on iPhone] to capture what's on screen. The main capture will be as expected: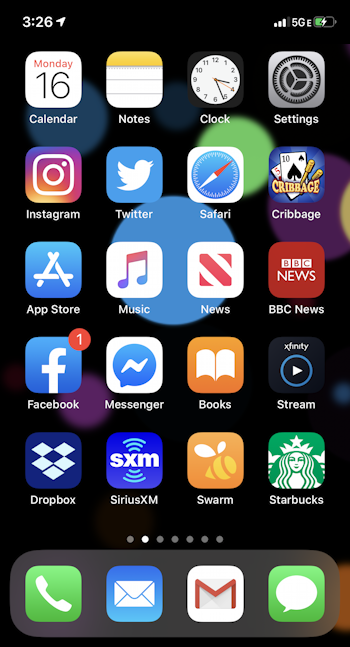 Nothing too revolutionary about that, right? But… when the screen capture was taken, the icon that popped up on the lower left was a bit different:
That's how you know it worked: The lower image is actually what's on the CarPlay screen. And sure enough, look in your Photo Album and you'll find that you do indeed have a screen shot of Apple CarPlay:
And that's how it's done. Pretty easy once you know the trick: just take screen captures on your phone and the CarPlay screens will be added to your "All Photos" album as you go. Now go and screencapture as much as you want!
Pro Tip: I've been writing about the Apple iPhone since the iPhone 1 came out (and yes, I had one!). Please check all my iPhone help pages for lots of useful tutorials.