My young son really wants to be able to use my Android tablet for his games, but since I use it for work, I'm leery of letting him have access to my files and data. Is there a way on Android to set up multiple user accounts so I can let him play in a different workspace than my account?
Most tech companies seem to be populated by people who believe that every member of the family should have their own devices. In particular, both smartphones and tablets seem to be designed for a single-user environment. But it doesn't have to be that way and it turns out that Android has very good support built-in for multiple user accounts on a phone or tablet. You're not as likely to set it up on your smartphone, but for tablets? It's great. If you're on an iPad, however, you are completely out of luck: iOS has no multiuser support, and indeed, when asked, Apple people suggest that each child have their own iPad. Good for sales, not necessarily realistic for most families, however.
It is a bit involved to set up Android user accounts, however, and the first step seems to be setting up a Google account for each member. Before we start, then, you'll want to create a new Google account (e.g., usually a Gmail account but it's not required) for your son. Once you've done that, here are the steps you'll need to take…
HOW TO CREATE A NEW USER ON AN ANDROID DEVICE
If you only have one user set up on an Android device, your login screen will look like this: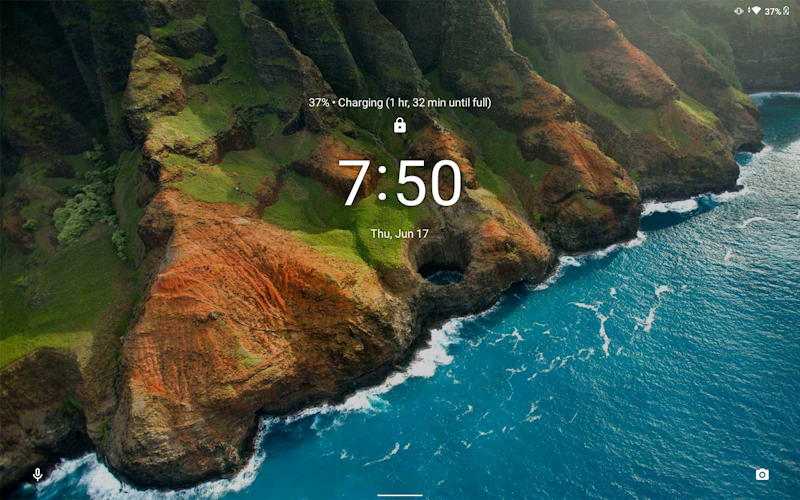 How can you tell that there aren't multiple users set up? By the absence of a user icon on the top left corner of the screen. You'll see what I mean when we get to the end of this process. For now, however, enter your PIN, swipe sequence, fingerprint, whatever you have set up so you can log in.
Then go to Settings and look for "Users & accounts", as highlighted:
Tap on "Users & accounts" within the Android Settings app. There are just a few options, which is probably why most people never go to this area of the Android configuration app. The key option is the very first, however:
By default, Android disables multiple user support, so the first step is to enable it. That's done by, you guessed it, tapping on "Multiple users".
It's easy, just a setting to tap on so it's ON rather than OFF:
Once you've enabled it, a number of additional options magically appear underneath that setting, no new page required.
You'll be shown a list of existing users, with you as Owner and Admin: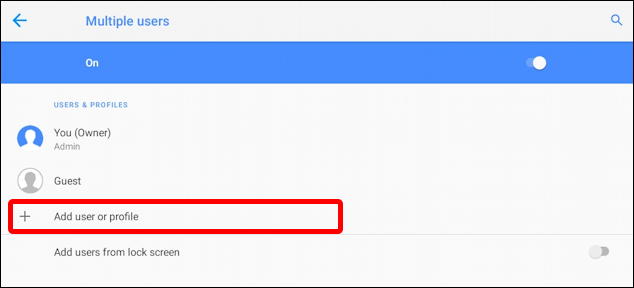 From this point, just tap on "Add user or profile". A small window pops up so you can specify if you want a regular user or restricted user profile created:

As it specifies, regular Users "have their own apps and content", while Restricted profiles "restrict access to apps and content from your account".
You might want to set up a Restricted profile for your son, but I'm going to proceed with a regular user account for this demo. A tap on "User" and we can proceed…
This says: "You can share this device with other people by creating additional users. Each user has their own space, which they can customize with apps, wallpaper, and so on. Users can also adjust device settings like WLAN that affect everyone. When you add a new user, that person needs to set up their space. Any user can update apps for all other users. Accessibility settings and services may not transfer to the new user."
All good. Tap on "OK" to proceed.
Now if you're setting up an account for your partner or an older child (e.g., a regular user account), you'll want to hand the phone or tablet to them because it's time for them to set up their preferences. Or perhaps you want to do it yourself. Either way, it's time to…
SET UP A NEW USER ON AN ANDROID DEVICE
Ready? This is going to take a while. The first prompt is thus:
You're now thinking "okay, this should be pretty smooth" but for reasons I cannot explain, I kept encountering this status update:
It would grind along, then back up to the previous screen, on which I would tap "Continue" just to have it whir along, checking for updates again. Perhaps a bug in the new user setup process, but tedious, for sure. Eventually, though, I did succeed in getting to the next step:
So this is another way you can choose between a restricted or full user account setup. Why they don't have synchronized naming I can't say, but as is undoubtedly obvious, choose "An adult or a teen" for a regular account or "A child" for a restricted account. Again, I'll choose "An adult or a teen" on this Android new user setup process.
Now, remember when I said you should start by setting up a Google account for the new user? Here's where you'll want to sign in to that account: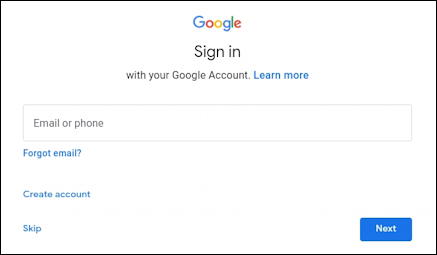 Once you're logged in (and I hope you had to use two-factor authentication on the new account for security! If you don't know how to set that up, please check Enable 2-Factor Authentication on Google Accounts and get it set up soonest).
Almost done. One last step: Set up some sort of PIN or another type of login for the new account. For your child, it might be 1111 or similar, not great security for the tablet, but if they can't remember the password, you'll just endlessly have to assist them otherwise.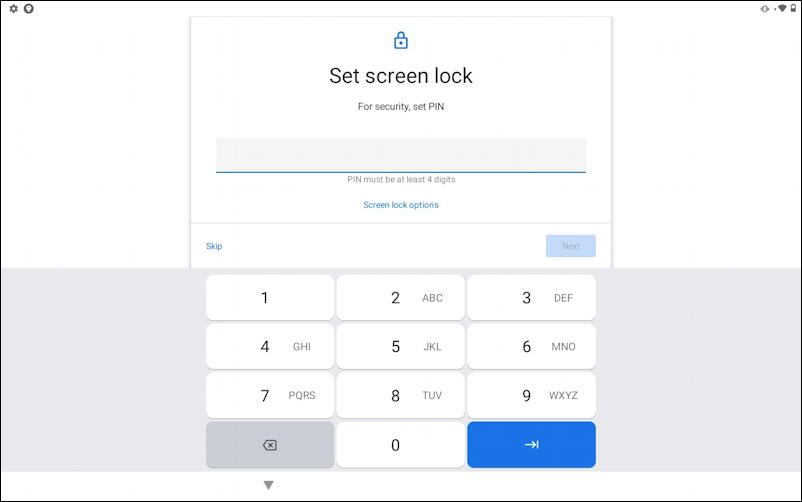 And now you're done. Huzzah! Add a few apps that your child loves or let the other user set up their account as desired. One tip: Give each account a different desktop wallpaper and you'll always be able to tell at a glance if they're using your account or their own.
ANDROID LOGIN SCREEN WITH MULTIPLE USER ACCOUNTS
Remember how we started with the login screen and I said that by omission I could tell that multiple users weren't enabled and set up? Now you can see what I mean when you look at the top left of this login screen:
Yes, on the top left is the (rather boring) "Owner". What's not obvious is that by tapping on that you will display a list of all user accounts on the device. In this instance, I set up an account for a rather famous Belgian reporter…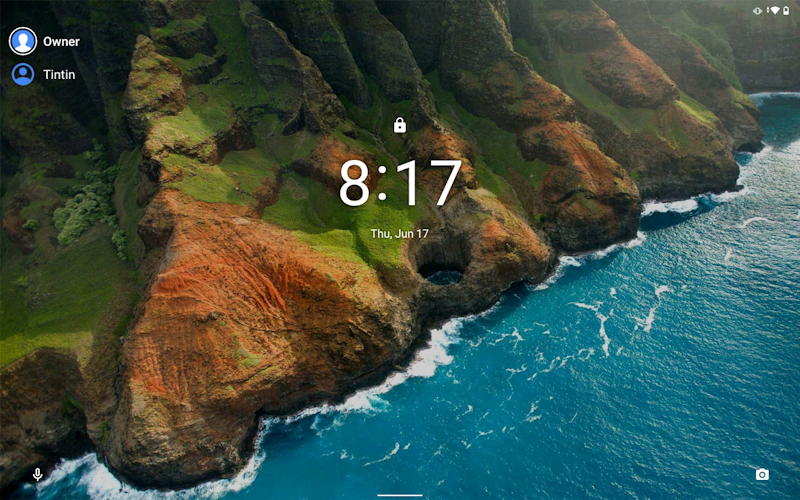 And that's how it's done. Once you have one new account set up, it's easy to add even more, so have fun configuring your Android device to be perfect for your family!
Pro Tip: I've been writing about Android since the beginning of the operating system. While you're visiting, please do check out my extensive Android help area for lots more tutorials and how-to guides. Thanks!