Just hooked up a MagicJack Go device so I can have a cheap house line. Works great but now I'm curious, what settings should I use to get maximal benefit?
I'm also a recent convert to the remarkably inexpensive Voice over IP (VOIP) phone service from MagicJack and so far, it's great. With the combination of an app for your phone that lets you make and receive calls and text messages to the email notifications of voice mail that include the audio of the message, it's easy, a great option for a home business, and darn inexpensive: My MagicJack Go unit through the local Best Buy was under $25 out the door, including 1 year of service. That's $0.50/week. Not bad at all.
There are a bunch of settings you will want to fine tune for your own situation, however, starting with the decision of whether to port your existing phone number to the MagicJack service or not. I did, and it was a flat $19.99 one time fee and took about a week to complete.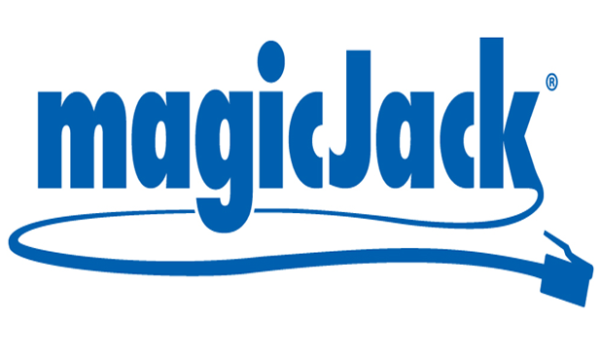 If not, you can get a phone number from the company itself. My default was the bizarre *0123491802* which comes up on CallerID as being from Argentina or something like that. Not so good, definitely worth changing unless you like to surprise your friends with calls that look like they're from a scammer 🙂
Voicemail greetings can all be set up by calling your own number and pressing "*" while it's playing the default recording. Your default PIN is 1234 and you can – and definitely should! – change it while you're recording the voicemail message too. That's all pretty easy once you're connected, just use your cellphone for the task.
To get to all the other settings, however, you'll want to log in to the magicjack.com Web site. Once you do, all the interesting settings are off the Call Features menu: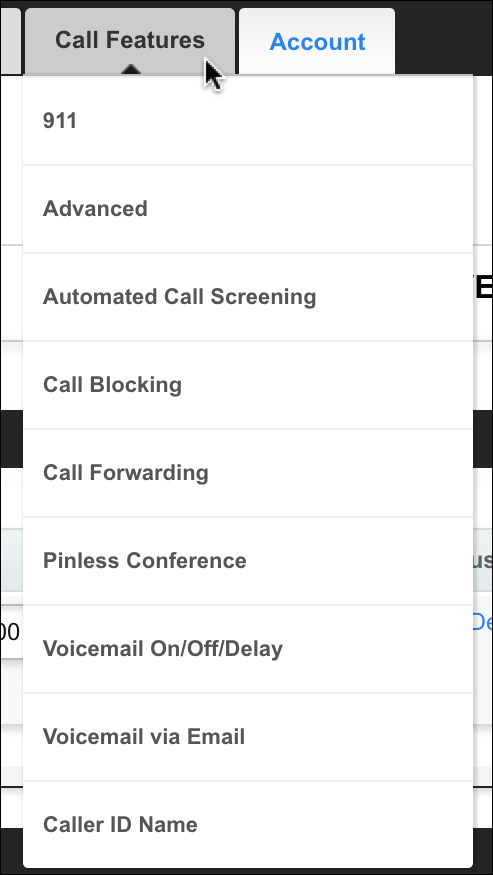 If you're using it as your house line, I recommend that you set up 911 emergency calling (note: There is likely a small fee required for this) because otherwise in an emergency someone will pick up the phone, dial 911 and get an error, which will not help resolve the crisis.
For the key features, let's start with Automated Call Screening. Choose that option:

You can see that I don't have it enabled, but if I get more junk phone calls it's easy to set up. Start your own research on this feature by going to the link referenced on the very bottom line; it's informative on what this service can and cannot do to help you manage unwanted phone calls.
Next up on the Call Features menu is "Call Blocking" which is related to Call Screening, but a bit more aggressive. Choose it and you'll see how it works:
Here I've set up this one phone number in Washington DC (area code 202) on my list; if they try to call me MagicJack will block the call and I won't even know that they attempted to connect. This is pretty powerful because you can easily forget you've set it up, so I suggest this only be used for the most upsetting or inappropriate of callers. Psycho ex? Yes. Your sister who wants to know how the roses are doing this summer? Probably not.
Give yourself bonus points for recognizing that 202 phone number, if you do!
You might want to set up Call Forwarding if you'd like that MagicJack number to roll over to your cellphone or similar. Yup, two phone numbers ringing on the same device (tho remember that the MagicJack app for Android or iPhone can let you answer incoming calls too).
Two more and we're done. I recommend you check the delay before voicemail picks up an incoming call: some people like to have that happen immediately while others want a few rings first so they have a chance to answer the call. This is controlled in Voicemail On/Off/Delay..

I have mine set for 15 seconds, which is about 3 rings. Since it's tied to a land line, it's nice to get a ring or two before the call's picked up. Your configuration may well vary from that, of course.
And, finally, one more setting. Go to Voicemail via Email. This is one of my very favorite features actually:

As you can see, I don't want to get email related to the default assigned number. I'm not even sure it could get voicemail, but either way, it's my main number [blanked out for privacy] that has the setting desired. Make sure this feature is ON, then add your email address.
That's a tour of the basic features. I hope this helps you get the most out of your MagicJack account.
Disclosure: I'm a paying customer, just like you. This is not a sponsored post.