I have a lot of documents that get preview icons on my Mac. I want other images instead, to help track projects. How can I change a Mac file icon in the latest version of MacOS X?
Back in the day, computer system developers never thought "what picture would we want associated with this particular file?" as they worked on those swanky command line interfaces. Heck, if the system could keep track of the name, size and creation date, things were in good shape. Enter Windows 3.1 and the first Mac interface and suddenly having a relevant image associated with the program that owned a file became the thing. Now we have the possibility of an infinite number of icons because they can reflect the contents of the file. Which isn't always what you want, however!
I collect documentation for devices in my office and those all end up looking identical and often have almost identical names too. Is the HXR-110B a camera, headphones, a multitester or something entirely different? If you're willing to take the time to decode product names, you might know, but it's a great example of where slapping on the product photo as the icon is going to make it considerably easier to manage… So let's do that!
To start, here's our test document in all its PDF preview glory:
Attractive and undoubtedly consistent with how the file looked back at Sony's labs when they published this particular document. But… what is it for?  What is a Sony HXR-MC50U? A good candidate for replacing this icon with a photo of the actual product. Easiest way to do that is to just jump over to Google Image Search and look for the product. I do and here's what I find: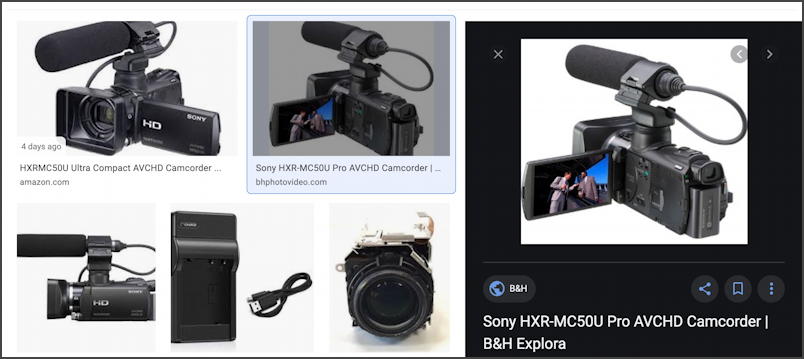 Now you can see, it's a camcorder. The bhphotovideo image looks good, so a click to focus on it (the black background area on the right) and a Control-click to "Save Image As…" and it's ready to go on my desktop: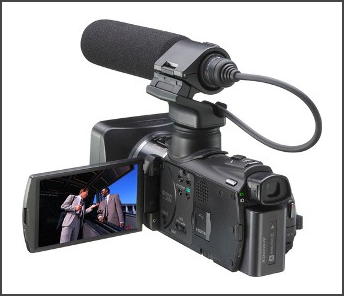 Now go back to the original file whose icon you'd like to update and choose File > Get Info (or use the Command-I shortcut) to open up the Get Info window. Here's what it looks like. Darn useful, actually:
As a first try, simply drag and drop the image file onto the tiny icon preview on the top left:
Unfortunately, in many cases this doesn't work because while the preview might be of the photo, the actual icon associated with the photo file is of the program that "owns" that particular file. As is immediately obvious in the Finder:
Don't panic, though. There's a second way you can do this that's only a smidge more difficult. Double click on the photo you want to use as your file icon so it opens up in a graphics editor. Doesn't really matter which one. Then simply copy it using a sequence like Edit > Select then Edit > Copy. Now jump back into that Get Info window, click once on the tiny preview icon on the top left and paste.
That looks better. And indeed, it's fixed and the PDF document now has exactly the image I want so I can immediately remember what it's associated with, rather than try to recall Sony product numbering schemes.
Pretty slick, eh? You can do this with any file or folder. Yes, you can reassign folders different images if you prefer too. Handy.
Pro Tip: I've been writing about Mac and MacOS X for years. Please check out my extensive Mac help library for lots of useful tutorials. Thanks!