I've been using Gmail for a while, but am only starting to use filters and labels. So cool. Is there any way to rename a label once created, though? And do messages automatically get updated when you rename the label?
Don't believe what Google says, Gmail has folders. Sure, they're called labels, but in any other email program they'd be called folders. So in another program if you changed the name of a folder, you wouldn't expect it to suddenly be empty and all the previous contents left as orphans in the system, right? Turns out that Gmail labels work exactly the same way. No big surprise if you substitute "folder" for "label" throughout the Gmail interface! 🙂
One cool thing you can do with labels in Gmail that most people don't utilize is that you can actually nest 'em, so that it's essentially a subfolder within a folder. So perhaps you have a folder called "Work" and subfolders (sub-labels, whatever) for each project you're involved with. Easy, and a great way to keep things organized.
There are also two ways you can rename a label – which is then changed on every message that had the previous label – that are either really easy or a bit more complicated. Let's start with the complicated one first: Go into Settings > Labels, then scroll down to find the label you want to update. You'll see something like this:

The rightmost of the options is "edit". Click on that and you'll get to this edit window:
Here's where you can rename it to your heart's content and even make it a sub-label, nested under another label you've already created. Simple, straightforward.
But that's the more complicated way to do things because the Settings area in Gmail is pretty poorly designed and complicated. Instead, find the label you want to change on the left side of your Gmail display: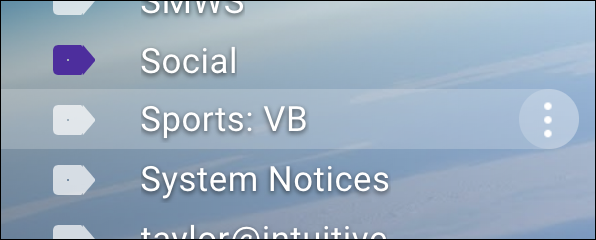 "Sports: VB" isn't what I want as the new label. So I'll move the cursor over the label and the three vertical dots (as shown above) appear. Click on it and there's a little menu that pops up with a bunch of useful options:
One thing you can do at this point is change your label color which I like to do so each is unique. Simply click on "Label color" and a bright, cheery set of options appear: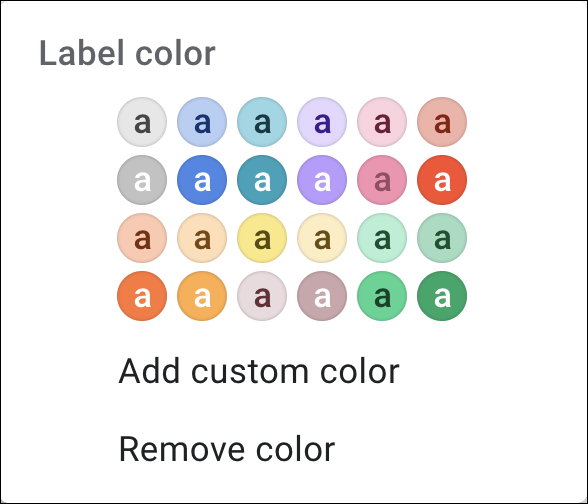 Don't like any of them? Click on "Add custom color" and you can mix your own. Digitally, at least.
or… on the earlier menu, choose "Edit" (as highlighted) and you get straight to that same dialog box that lets you rename the label:
And there ya go. Now you know everything you need about Gmail labels and folders. Time to go clean things up!
Pro Tip: I've written quite a few Gmail help pages and tutorials. Please take the time to check 'em out while you're here!