My daughter gave me some new headphones for my PC. Wondering if you can please walk me through how to Bluetooth pair these new headphones with my PC?
Pairing bluetooth devices is a pain. Not only do we consumers know it, but even the manufacturers are aware of the problem. Their solution: A technology called "Swift Pair" that, if enabled and if the device you're trying to pair supports it, will literally just pop up a notification on your Desktop saying "new device detected: pair?" It doesn't get much easier than that, even with Apple's AirPods. Probably, though, you don't have that enabled on your PC and even if you did, odds are very good that your new headphones, speaker, keyboard, mouse, or other bluetooth device doesn't support Swift Pair. Ah well.
The basic pairing process on a PC isn't too difficult, however. Perhaps the greatest challenge is simply to get the new device in pairing mode. If it's never paired to anything, most devices power up in pairing mode, but if you've already paired your bluetooth headphones with your phone and now want to use them with your PC… that can be tricky. But here's the secret: Temporarily disable bluetooth on your phone. Then when you turn on the headphones they should go automatically back into pairing mode as if they were new right outta the box.
Device in pairing mode? Either a blue light will be flashing or it might have a voice prompt that says "pairing". Either way, now turn to your PC and search for "bluetooth":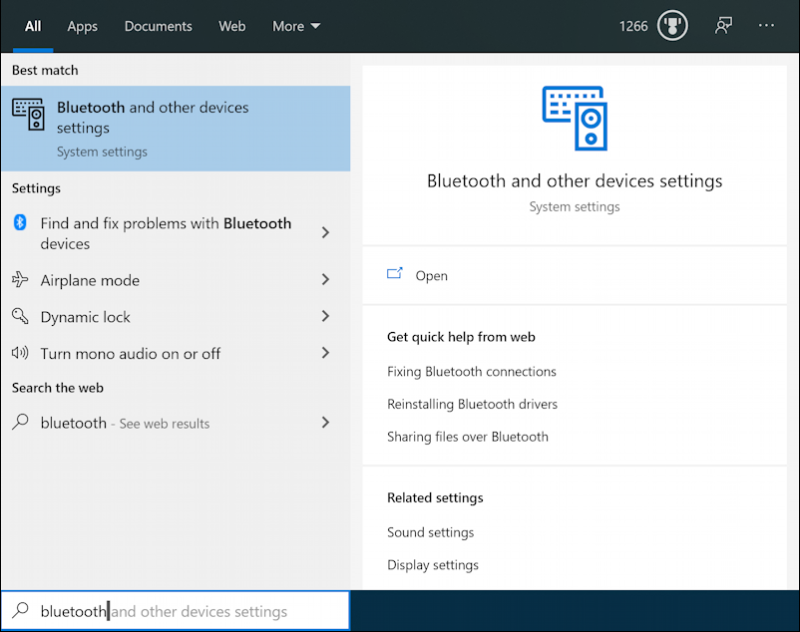 Quite a few options match, but you'll want to choose "Bluetooth and other devices settings" to jump straight to the correct place in System Settings on your Windows system: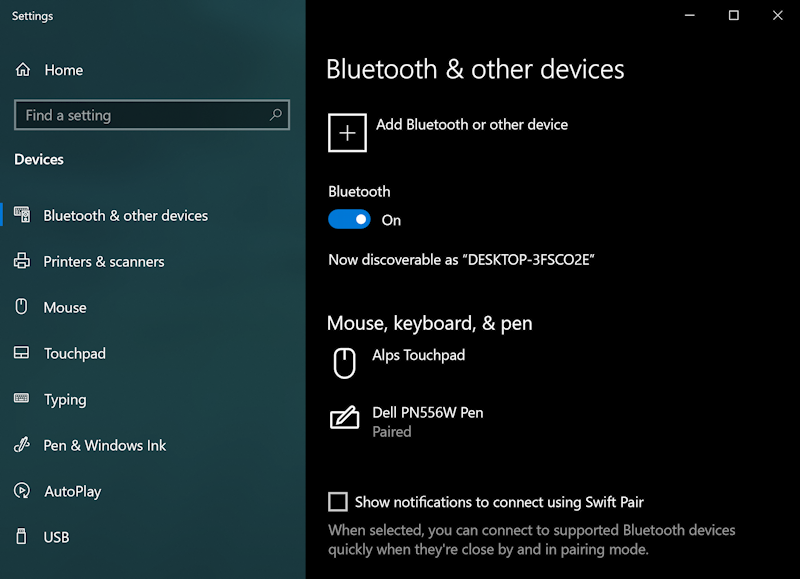 Interestingly, on this particular Dell 2-in-1 PC the touchpad and the Dell stylus pen both show up as bluetooth devices, even though the touchpad is built into the system. Curious, eh?
What you want to tap or click on at this point is the big "+" labelled "Add bluetooth or other device".
That takes you to another window that prompts you to indicate what type of device you're adding:
In this instance you're adding a Bluetooth device, so that's your choice. Notice that this is the same you use for docks and wireless displays.
But let's stay focused. Click or tap on "Bluetooth" and the new window will keep refreshing as it sees additional devices appear within bluetooth detection range: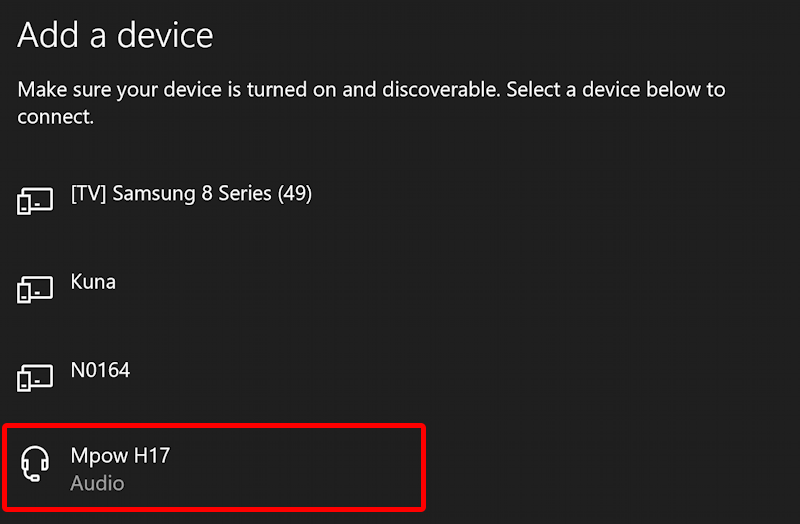 I've highlighted my new headphones, the MPOW H17 ANC, but your list will obviously be different. Don't see your headphones? Wait a few seconds for it to refresh the list and they should show up. Still aren't showing up? Power the headphones down and turn them on again, making sure that they really are in pairing mode.
See that Samsung 8 Series television on the list? That's my neighbor's TV. Do you think they realize I could pair with their TV via bluetooth and likely cause mischief? A good reminder to keep things disabled if you don't need those particular features on modern "smart" devices.
Click or tap on your device and everything happens automatically. The next thing you'll see is:
Huzzah! You're done and your headphones are not only ready to go, but paired and likely playing whatever audio signal was on your computer in the first place, whether TV, streaming video or radio or music.
You can tell because now it shows up as a suitably configured device on the main window too: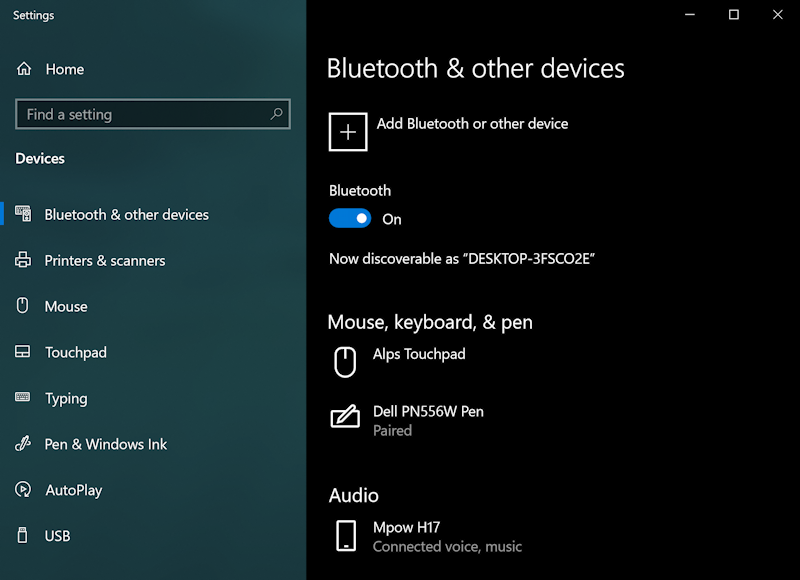 Would Swift Pair be better? Probably. But this isn't too bad once you remember to keep the device in pairing mode for the entire process!
Pro Tip: I've been writing about how to get things done in Windows for a long time. Please check out my extensive Windows help area for lots more tutorials and guides while you're here!