I share an iMac with other members of my family and really don't want them seeing the most recent apps I've run and files I've accessed. Is there a way to remove them from Recent Items or just turn off Recent Items entirely?
A surprising percentage of the shortcuts and convenience features on a modern computer – or any device – are based on the assumption that you're the only person who will ever use it. Macs are no different and MacOS 11 has all sorts of features predicated on the assumption that you're the only user or are fine sharing information, files, programs, and more with other users of the device. One of the best examples of this is Recent Items. When you are the sole user, it's handy to be able to jump back to a file you were editing a while back, re-launch a favorite app with a click, or reconnect to a specific server. If multiple people are using the same system, not so much.
But this begs a different question: Why not set up an account for yourself on the iMac and make it a habit to log out, log in to your personal account, do whatever you want online, then log out when you're done? Then Web browser history, caches, files, videos, and, of course, the Recent Items are all safely hidden behind a password. Heck, you can even encourage everyone in the family to have their own separate accounts "for security", though it's really for your privacy.
If you can't create an account for yourself or are just seeking the easier solution, here are a few tricks with Recent Items worth knowing, including how to disable it entirely!
HOW TO CLEAR "RECENT ITEMS" ON A MAC
First off, Recent Items shows up on the so-called Apple Menu (the menu you access if you click on the  icon on the top right):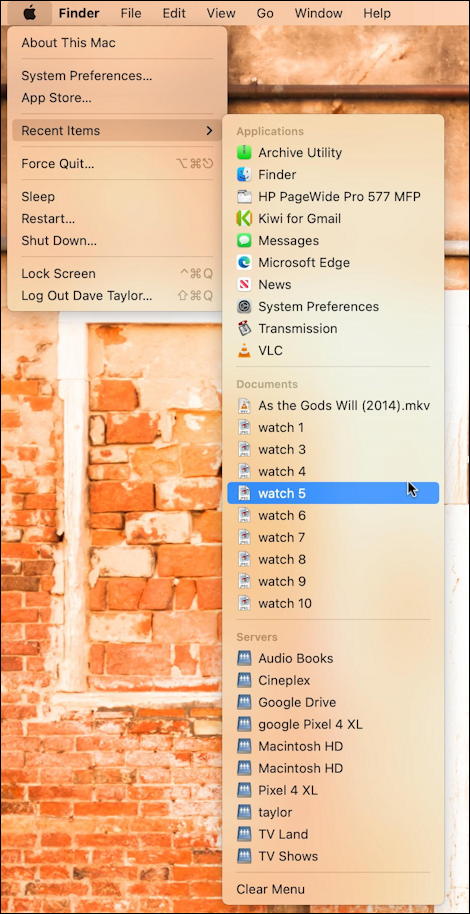 By default it's going to be pretty long, storing the most recent ten apps, documents, and servers. Notice on the very bottom the "Clear Menu" option! You can't remove individual items, but you can click on "Clear Menu" to zero all of these out: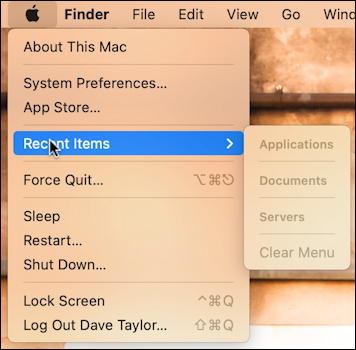 That's a temporary fix, however, and relies on you to remember to Clear Menu when you want to gain some file and system privacy. Fortunately, you can disable it entirely…
HOW TO DISABLE RECENT ITEMS IN MACOS 11
To disable Recent Items, go to System Preferences from the  menu…

Choose "General" – not really where you'd expect to find this setting, but so it goes! – and you'll see quite a lot of settings that I think just don't really fit in any other category and are tossed into this bucket: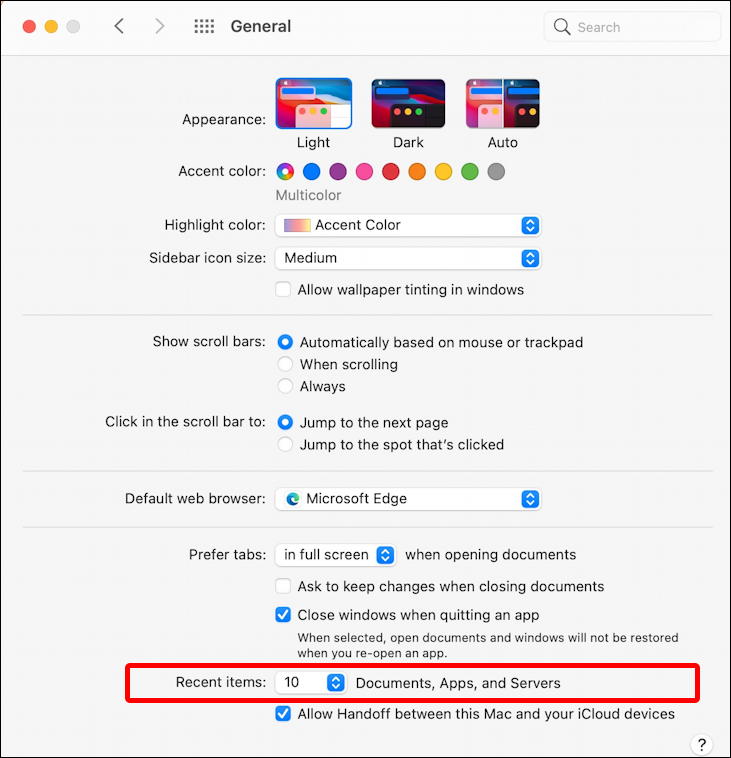 I've highlighted the Recent Items settings, but do spend a moment examining all the other settings. There are some quite useful settings you can tweak here!
Recent Items shows the default of 10 items, but if you click on that number you'll find it's a menu of options:

I actually like to have it at "5", but I am sole user of my Mac system. To disable it, simply choose "None" and close this window.
Now check out the  menu; it's gone!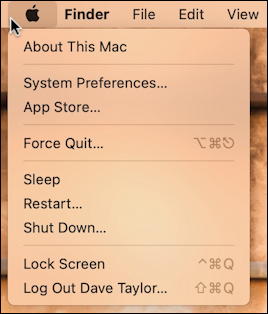 You'll recall that before it was immediately after the App Store… entry in the menu. Problem solved. Now you need to think about solutions for your Web browsing too. One suggestion: Use a different browser to everyone else, and set it up so that it automatically removes history, cache, etc, every time you quit the program.
Pro Tip: I've been writing about MacOS since the days of MacOS 9! Please check out my huge Mac help library for hundreds of useful tutorials and how-to guides while you're visiting. Thanks.