I don't get it. My Ubuntu Linux system insists I'm in a different timezone. How do I fix it so that the system knows the correct local time?
Modern computers are pretty darn good at figuring out where you are when you're online. Whether it's Google Maps knowing your exact location within a Web browser or your computer clock changing timezones automatically as you travel, usually it's something you don't need to pay much attention to on a daily basis. Sometimes, however, use of Virtual Private Networks (VPNs) and other software that helps with privacy can get in the way of location identification with odd results. Other times the OS simply guesses wrong and you're stuck in the wrong location!
Fortunately it's easy to fix on an Ubuntu Linux system, as it is for any flavor of Linux. Ubuntu, however, has a nice graphical user interface to these type of system settings which makes it something even your grandma can manage (assuming she's not a hacker maven, in which case she's just going to scoff at me for that comment!). Will the change stick? Well, let's have a look…
To start out, here's what Ubuntu is showing me along the top of my screen:

All well and good, except it's actually 8:04am as I check my system.
A logical place to look for settings to change this would be to simply click on the date and time. Maybe it won't go straight to settings, but a tiny 'settings' icon isn't too much to ask for, is it?
Apparently, it is. Okay, time to go straight to Settings instead. Just like Windows and MacOS X, Linux drops you into a big complicated world of settings and preferences that can be rather overwhelming: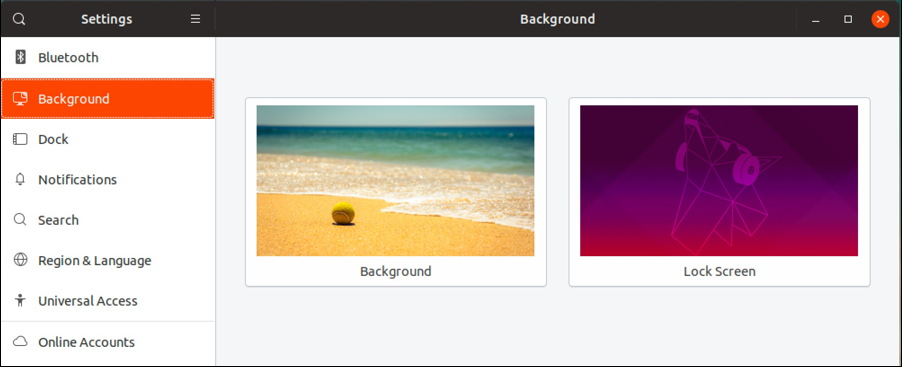 You can see that the last setting I modified was my Background. But… where's the date and time?
The cool kids know the secret of navigating Settings. Don't start clicking around, just click on the magnifying lens on the very top left corner. It pops up a search box where you can type in a word or two that describes what you seek. Like "time":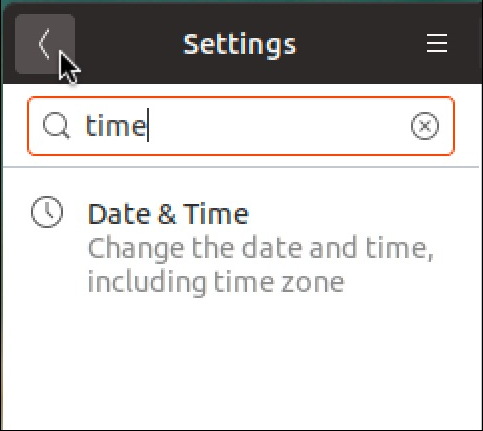 Ahhhh, there it is! You want the "Date & Time" settings so click on that to open up the correct preferences area.
It shows this: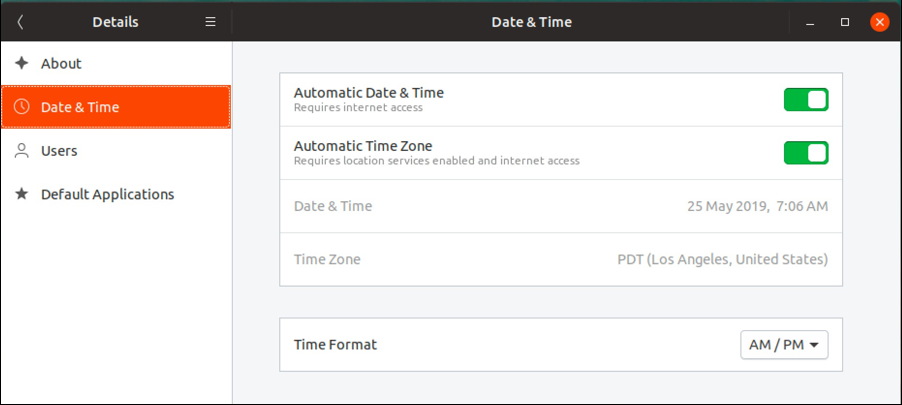 As should work, I have both automatic date & time and automatic time zone enabled (the green sliders). But Ubuntu thinks I'm in Los Angeles with Pacific Daylight Time when I'm really in Denver, Colorado in Mountain Daylight Time. ¡No bueno!
The easy way to fix it is to disable automatic time zone, then click on the Time Zone entry. It pops up a very cool map: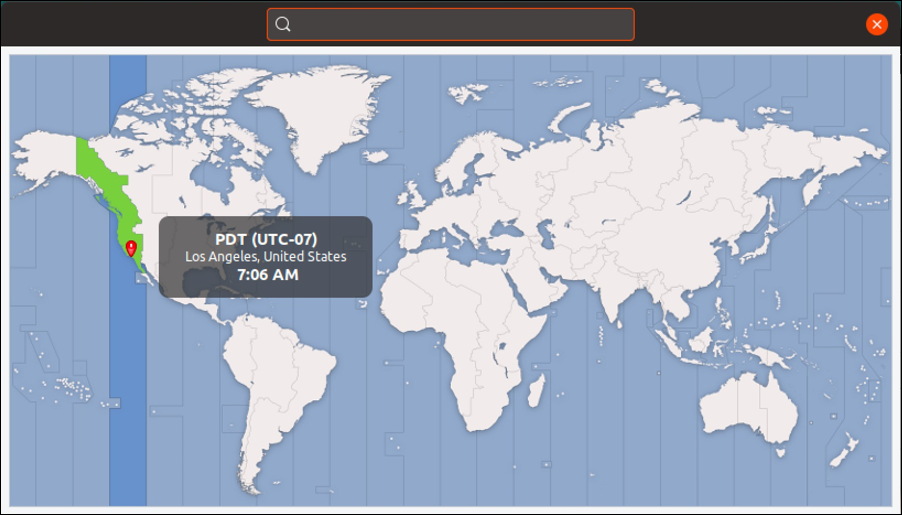 This is one of my favorite parts of the graphical user interface, btw, a simple and easily understood graphic showing world time zones. Did you know there are more than 24 time zones too? Weird.
Anyway, you can hunt and click to try and find your closest city, or be lazy and use the search box (almost invisible on the top bar) to type in a city name in your time zone. For me, of course, that's Denver. A click and the time's fixed:

Sometimes you can then re-enable Automatic Time Zone and your new timezone will stick, but in this situation that wasn't the case. I enabled it and within a second or two saw this:
Oh well. I disabled automatic time zone one more time, picked Denver as my location to get back into Mountain time, and shut the window. Done.
Pro Tip: I've been writing about Linux since the dawn of the operating system. Please check out my extensive Linux help area on the site while you're here!