I just bought a new 4K AppleTV device and want to give my older unit to a friend. Before I do that, however, I want to factory reset the unit so they aren't logged in to any of my accounts. How is that done?
AppleTV units run what's known as TVoS, uh, TVos, no, wait, "tvOS". That's it. Right, so AppleTV devices have always been pretty darn sophisticated set-top boxes with a user experience quite similar to what you'd find on an iPhone or iPad. There's an app store, apps run full screen, and it's easy to bounce around between them. The latest models of the AppleTV also feature crisp 4K images, an A12 Bionic CPU for zippy performance, and a redesigned remote. But you know that; it's why you're upgrading!
Resetting an older AppleTV unit, therefore, is actually managed through software. There's no tiny little hole in a hidden spot that will force a system reset (like with many tablets and competing devices). Instead, fire up your AppleTV with it plugged into your TV and you can use the "Settings" app in tvOS to perform a factory reset. Let's do it.
HOW TO RESET AN APPLETV DEVICE
Start by going to the home screen…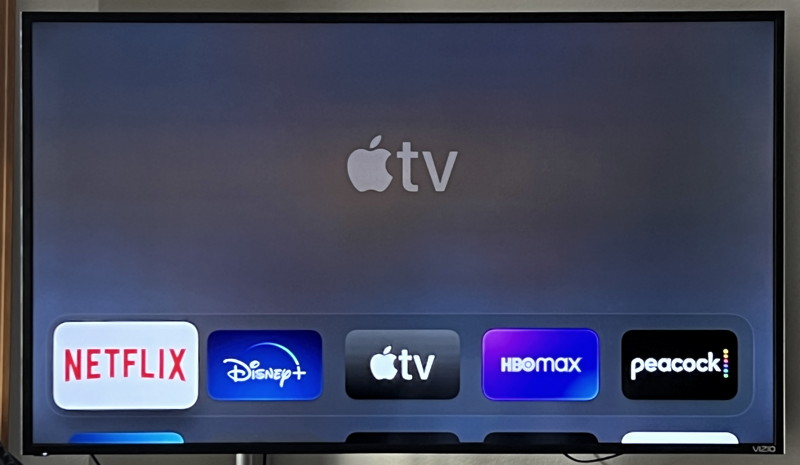 Like mine, yours might well have a bunch of custom apps where you're logged in and ready to view content. Those are what you want to log out of, but a factory reset on the AppleTV will do more than that, it'll wipe all personal data. That's just what you want before you give it to someone else or sell it.
Find the "Settings" app, recognizable by its big gear icon:
Now click on it. You'll see the main set of options for tvOS settings:
Lots and lots of options, many of which are very useful for weaving your AppleTV into the rest of your HomeKit-powered smart home ecosystem. Or ignore all of that and choose "System" to proceed.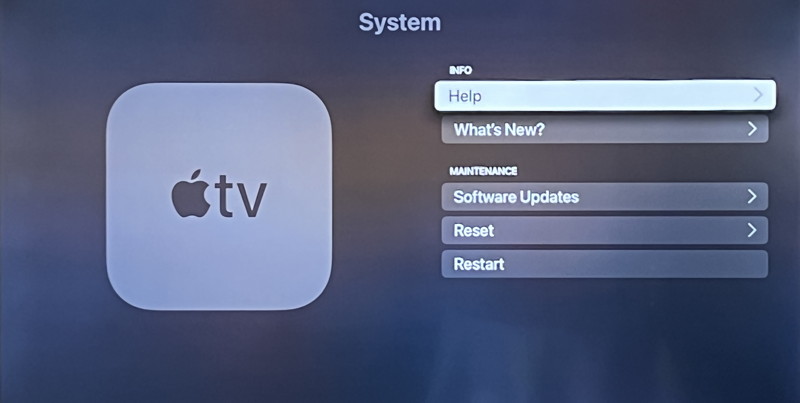 You're very close. Now choose "Reset" from the lower set of options.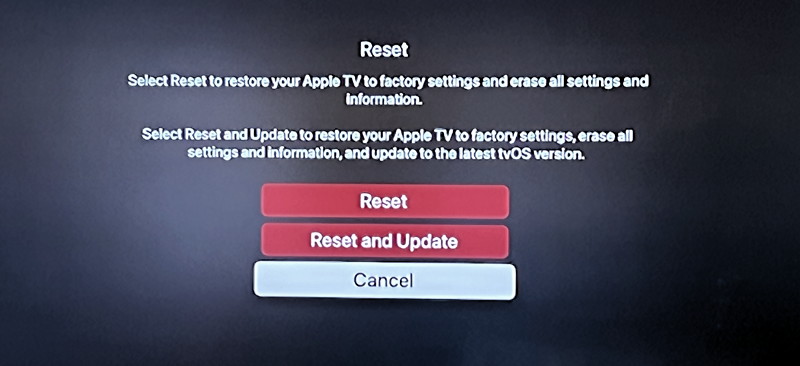 Now you have a choice…
HOW TO FACTORY RESET AN APPLETV DEVICE
If you choose "Reset" then it's faster, but the first thing that someone else will have to do is then update tvOS. Probably not a big deal, but I'm going to actually choose "Reset and Update"…
The system confirms that's my choice – because it's a pain to start over if I didn't mean to reset the device! – and once I do confirm by choosing "Reset and Update" a second time, the tvOS download will begin:
Hopefully, your process goes faster, but mine took a couple of hours to complete! Finally, though, after the download and two-stage install process, I restarted the AppleTV unit and got to this set up screen:
I think that's the perfect spot to leave the unit, ready for the next owner. At this point, simply unplug everything, put it all back in the original box (if you have it) or another organizer and hand it off to your friend. Mission accomplished. Well done, Mr. Phelps.