I have a long video sequence that a friend took of me giving a speech at the local non-profit and I really want to post it to YouTube for my family to watch. But there's lots of unnecessary footage both before and after my talk. Is there any sort of Windows tool that makes it easy to extract just a segment of a longer video without any loss of video or audio quality?
Because of encoding systems used with video you can't just grab the middle 20% of a video file and hope it'll work properly because, well, it won't. This means that if you aren't already experienced with video editing it can be daunting to try and figure out how to do something even rudimentary like trim the start and end points from a video. Then there are all the different formats a video file can be saved in, from MP4 to MOV to AVI. Complicated.
Fortunately there are some very good third party tools that make chopping up video footage surprisingly easy, whether you want to just get a single segment or grab multiple segments, even as a single merged sequence. One example is Joyoshare Media Cutter, a simple and affordable program that lets you extract video and audio segments losslessly – or even merge multiple into a new sequence – for any Mac or Windows computer.
To demonstrate how it works, I downloaded a copy of John F. Kennedy's fantastic "We Choose To Go To the Moon" speech that he gave at Rice University, Houston, Texas, on Sept 12, 1962. It's not a very large file compared to modern HD or 4K footage, but it's plenty sufficient to work with. More importantly, it's 17min long and the key portion of the speech occurs in the middle.
Here's Media Cutter on first launch: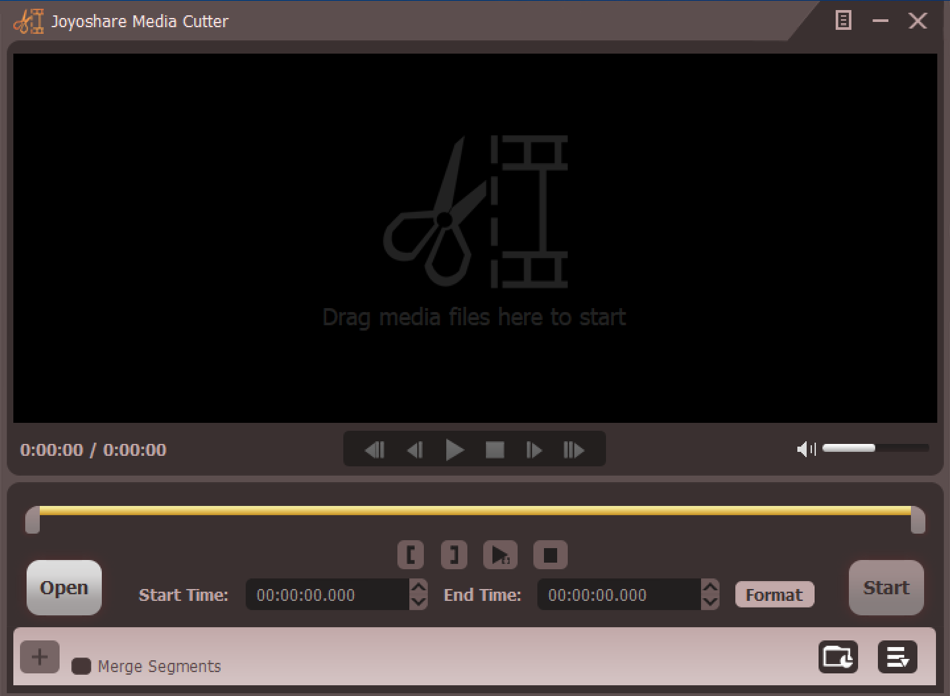 You can click the "Open" button to locate your target video source, or just drag it into the main window and the program will promptly open it, scan for settings, then start playing it as a preview. In my case, it looks like this:
I'm 14.51 seconds into the sequence, but you can see in total this video footage has a full running time of 17:47.900.
Working with the program is super easy: Just click and drag the little grey start and stop markers along the yellow timeline to the specific portion you want. Once I've done that, here's what it looks like: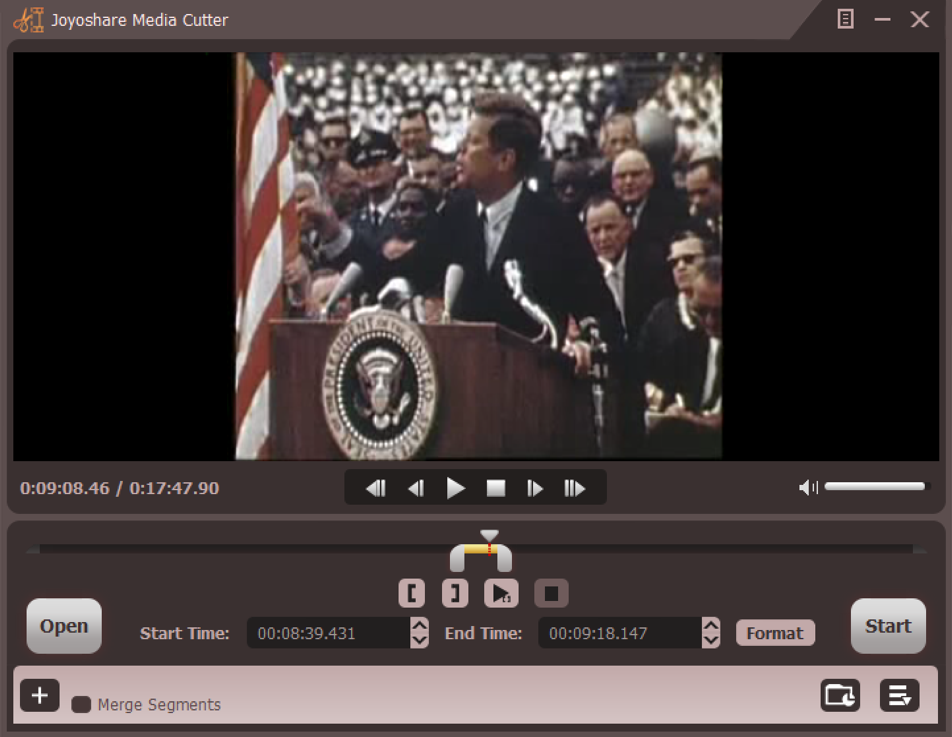 That's the most difficult part of the entire process, actually, and if you only have a few seconds before or after your segment, it's even easier to work with.
Next up is to decide your output format. Click on the small "Format" button (just to the left of "Start" on the main window). Two main options:
I recommend you stick with the high speed mode, but if you want to format the output for a specific device, you can do that by choosing "Encoding mode. Lots of options appear:
Still, I'm just interested in a generic MP4 file, so I'm going to switch back to "High-Speed Mode" and let it use the default settings to create the best excerpt possible from the original video of JFK's speech.
That's accomplished by confirming that you have the excerpt (or excerpts if you choose more than one, in which case you can merge them all into a single output by clicking on the "Merge Segments" checkbox on the lower left)…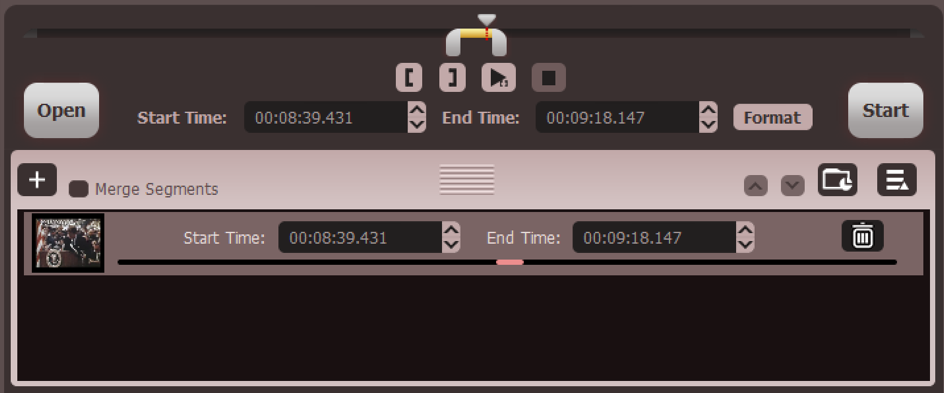 Looks good? One more step: Click on the tiny folder icon just below and to the left of the Start button to ensure that you have specified a preferred destination, then click "Start". After just a moment or two – and without any pop-up to tell you it succeeded, unfortunately – the output video file is created in its own folder, ready to view: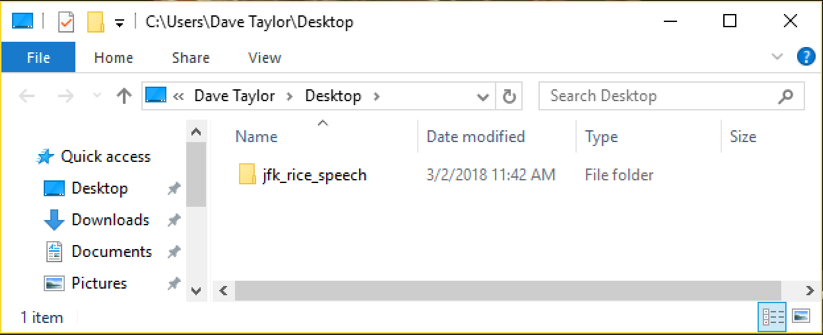 Notice I had mine saved right onto the Desktop.
The result? Here, you can see for yourself:
There are other ways you can trim a video clip on your Windows computer, but Joyoshare Media Cutter is easy and straightforward, designed specifically for the task and quick to learn and utilize.
Now, go get that speech and post it for your family to enjoy!
Joyoshare Media Cutter is $29.95 for Mac or Windows.
Disclosure: Joyoshare sponsored this post made the software available to us for evaluation.