I'm a big fan of Parler and now that all the big tech companies have kicked it off their networks, I am afraid that the app itself is going to just be automatically and remotely deleted from my iPhone! Seems like that should be illegal, actually. But how can I block Apple from deleting my apps, Dave??
Digital devices definitely work differently to their analog brethren. In the analog world, if I buy a book, it's mine forever, sitting on the bookshelf, even if the publisher wants to remove it from publication. In the analog world, if I buy a DVD, I own that copy of the movie forever, right? Same with software if it includes a DVD or flash drive with a digital copy I don't have to download. Get into the digital world, however, and devices are connected, which means they can communicate and "check in" with the home server prior to letting you access the content. In the most extreme cases, that also means that Amazon can auto-delete a book from your Kindle the next time you go online, and, yes, Apple can auto-delete an app like Parler if it's no longer supported and in the App Store.
While you could just stay offline, that doesn't really work if Parler itself – or whatever other apps you're worried about – require an Internet connection, which is about 99% of all apps nowadays. The good news is that you can actually change the settings on your Apple iPhone or iPad to block Apple from ever deleting any apps from your device with just a few taps. Here's how…
PREVENT APPLE DELETING APPS FROM YOUR IPHONE OR IPAD
The key is that you need to enable Content & Privacy Restrictions in Settings; without that you will end up with the default settings which does let Apple remote delete any apps it wants from your personal device.
Start protecting your device by finding and launching Settings:
Hopefully you've gone through your Settings in the past, but if not, one great way to navigate through this super complicated app is to tap and drag downward, which brings up a hidden search box. Then you can specify a word or two that describes the setting you want. In this instance, tap in "screen":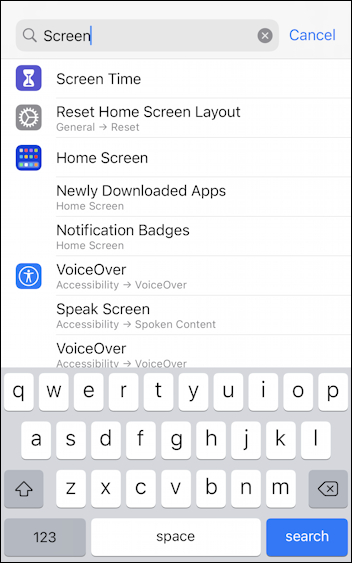 Confusingly, the setting you want to change is tucked into the Screen Time area, so tap on "Screen Time" to proceed. It brings up this group of settings: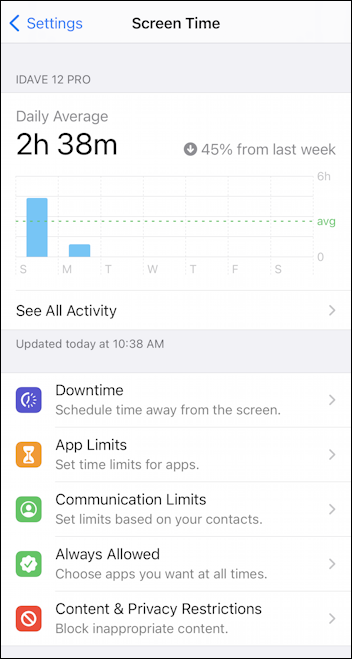 Lots of interesting information in this area and many settings you might want to adjust on your children's iOS14 devices, but for this change, you want to tap on Content & Privacy Restrictions. Here's what you see:
Why is everything grayed out? Because I don't have the restrictions enabled. Seems like no big deal, but the problem is that the default in iOS14 on both the iPad and iPhone is allow remote deletion. ¡No bueno!
Tap on the slider to enable Content & Privacy Restrictions and suddenly you can change and adjust everything on the screen: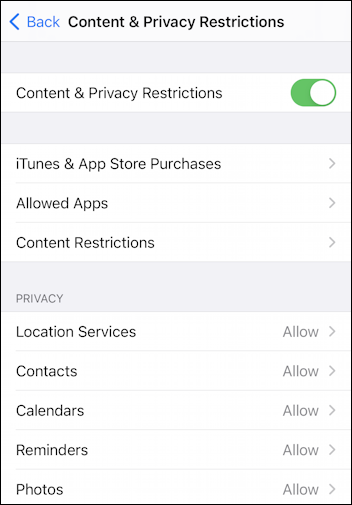 Want to guess where the setting is going to be found? Surprisingly, it's not in "Allowed Apps" but rather "iTunes and App Store Purchases". Tap on the latter and you'll see the key setting to change so your apps don't magically vanish:
As you can see, the default setting is to Allow the feature Deleting Apps. Not what you want!
To change this setting, just tap on "Deleting Apps" here in the iOS14 settings on your iPhone and you'll be able to switch from Allow to Don't Allow:
Tap on "Don't Allow" here in "Deleting Apps" within "iTunes & App Store Purchases" on your iPad or iPhone and… you're done. Apple will no longer be able to remotely delete apps right off your device.
Two Notes: First, if you disallow deleting apps, it might mean that you also can't manually delete apps from your phone too! If you find that's happening, simply re-enable it, delete the apps you want, then disable it again. Also, Android won't delete apps remotely, but you can remote delete apps yourself from within the Play Store if you want to have some control over things when you don't have them in hand.
Pro Tip: I've been writing Apple iPhone and iPad tutorials since the devices first showed up. While you're visiting, please do check out my iPhone help and iPad help areas for lots more how-to guides and useful articles. Thanks!