Every time I go to search the Web in Microsoft Edge on my PC, it pops up a bunch of irrelevant suggestions, some of which are disturbing. Can I turn off "suggestions" so I can type my search query in peace? Running Windows 11…
As our Internet connections have become faster and faster, some of the new features enabled have proven terrific. Others, however, not so much. If you're an old hand at the online world, it's hard to imagine that the connections are now fast enough that your Web browser can do a looking and return results between keystrokes, but that's just what it does. Search results in a fraction of a second! Problem is, what if you don't want those and prefer to just type in your search without those distractions?
Microsoft Edge has ya covered! In fact, just about all Web browsers can disable this predictive search feature, though personally, I find it pretty useful in helping me type in a word or two and often get the exact query I seek in the subsequent list. Kind of a pre-search search feature. If you want to try getting the most from the feature, search by entering the nouns rather than all the words. But… you want to ax the feature, so let's look at how to disable predictive search in Microsoft Edge for Windows 11.
HOW PREDICTIVE SEARCH WORKS IN EDGE
Let's start by me demonstrating exactly how this feature works. By default, start typing in a search in the Edge address bar and you'll get an ongoing list of possible matches. I type in "worst" and…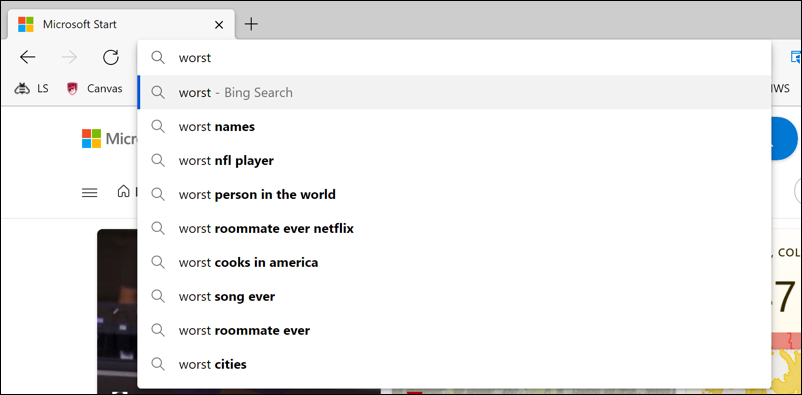 Do I want to be distracted by these? Well, maybe. No. No, I do not! Every character I type changes the list too, so it's quite distracting…

Worst soup recipe ever? How do you quantify that?!? Oh, no, we don't want this distraction. But you can see the problem and why it might be a good idea to disable this feature.
DISABLE PREDICTIVE SEARCH IN EDGE
You'll have to navigate through a few levels of Settings in Microsoft Edge to find the right preferences, so let's start with Settings (which you can find off the "•••" menu).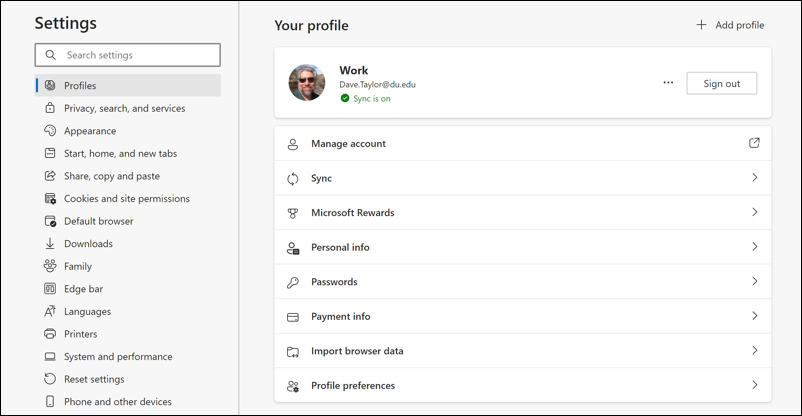 A zillion options, right? On the left, find and click on "Privacy, search, and services".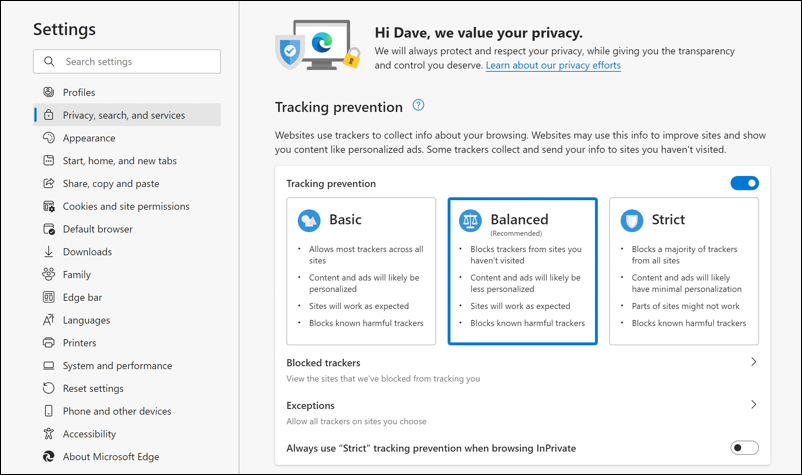 Let's take a pause here because this is one spot where you should really ensure that your settings are a match for your personal preferences regarding online privacy while using Edge. I use "Balanced", as suggested, but if you don't care much about your privacy, "Basic" might work for you. Or, on the other extreme, "Strict" can help you retain privacy while online.
There's a lot on this page, actually, so you'll need to scroll down. At the bottom are "Services":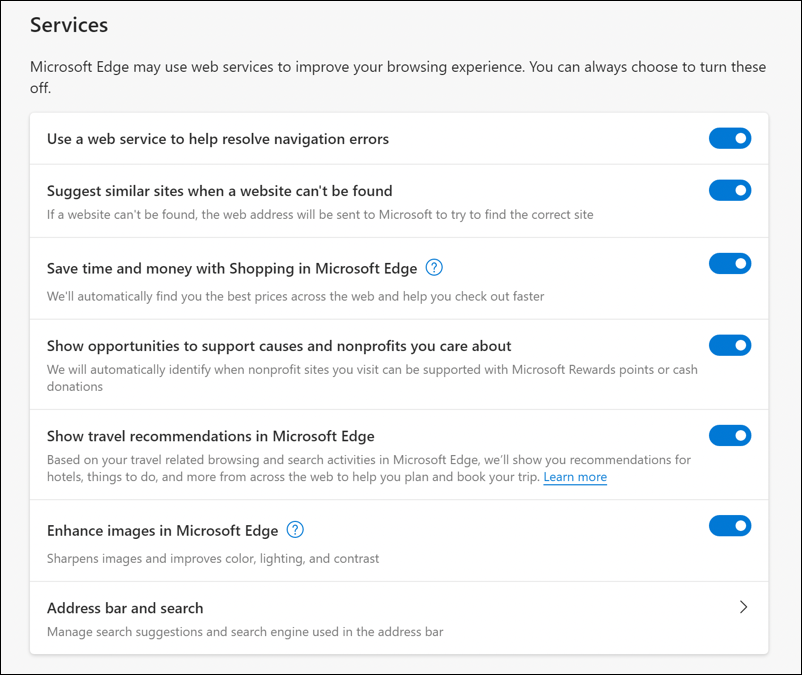 Again, lots to consider and adjust for your personal preferences. What you want for our task, however, is the very last option: "Address bar and search".
DISABLE SEARCH SUGGESTIONS IN EDGE SEARCH
Click on "Address bar and search" and the options finally reveal themselves.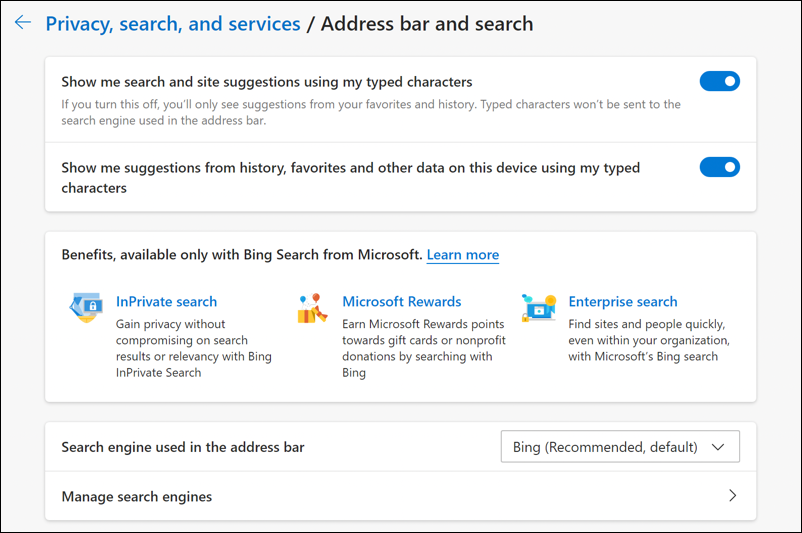 Finally, the settings you seek: "Show me search and site suggestions using my typed characters" and, as a separate option for no obvious reason I can explain, "Show me suggestions from history, favorites and other data on this device using my typed characters." Disable them both by clicking on the blue buttons.
That's it. Now when you go to do a search, it's delightfully free of distractions:

While you're in the Settings area, I again encourage you to check privacy options to ensure that they're a match. And that's it. Mission accomplished.
Power Tip: I've been writing about Windows for many years and have an extensive Windows Windows 11 help area. Please check it out to find lots of additional tutorials and guides while you're here. Thanks!