I'm a bit Twitter fan and check it on my Web browser all the time. But I hate animated GIF images. Is there some way to disable having them autoplay on Twitter?
I have to admit it, I'm a big fan of animated GIFs and often send them to friends and family. Heck, if you have a friend with an Apple Watch and they send you an animated thumbs up or smiley, that's an animated GIF too. They're everywhere! But there are some that are annoying or even disturbing so I completely understand your desire to gain some level of control over your Twitter experience within your Web browser. What's cool is that once you disable autoplay for animated GIF images, you've also disabled autoplay for videos too, so it really does let you gain control over your experience.
The trick is figuring out where this setting is for the non-mobile Web-based Twitter interface. Heck, with the latest interface changes to Twitter on the Web, it's a challenge to figure out where your settings are in the first place. So let's start there…
Go to Twitter.com and on the left side you'll see a menu just like this: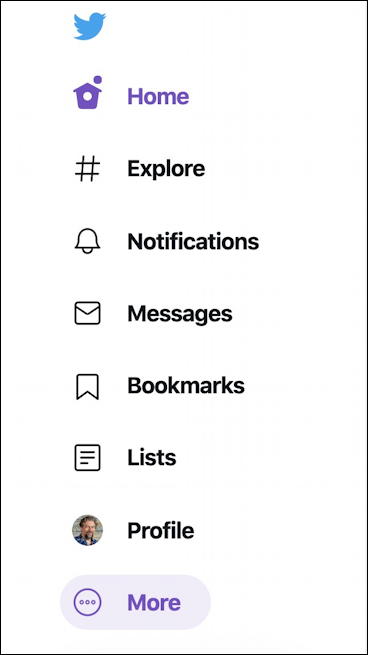 Where are settings? Turns out that it's part of the "More" menu. Click or tap on that and you'll get yet another menu pop up with completely different options: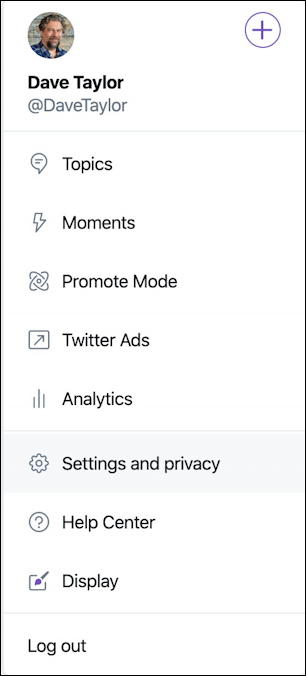 As highlighted, here's where you can find "Settings and privacy" and that's what you want to choose. Now you'll be presented with quite a lot of choices and options, including the ability to change the color scheme or light/dark theme for your Twitter experience: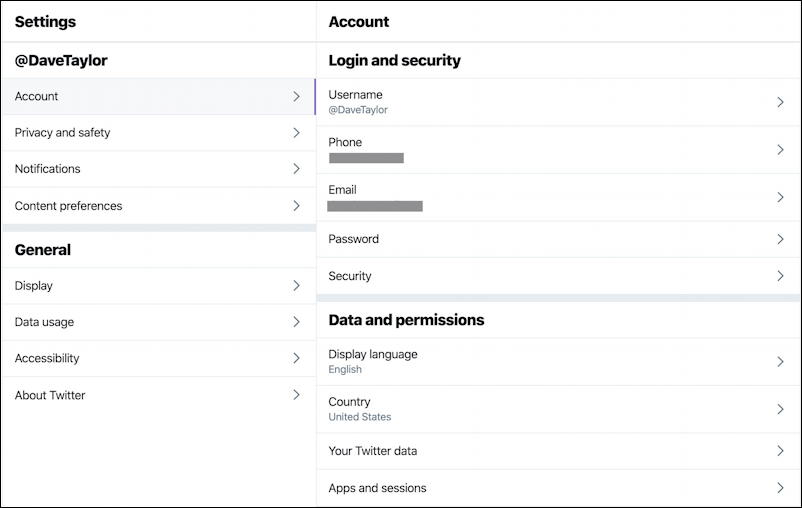 The question is where? Where are all these settings you want to tweak? More importantly, where's that autoplay setting?
Turns out that, confusingly, it's not part of Display at all, it's located in "Data usage". Weird given that if you're using your Web browser on a Wi-Fi network, the last thing you'd consider is changing your data usage settings. That's more of a mobile thing, right? Ah well, click or tap on "Data usage" to see the option:
It's the second option, obviously, but you can also experiment with the "Data saver" option too if you're curious. For our task, however, click or tap on "Autoplay" to get to the setting:
And there you go. Choose "Never" and you'll never have an animated GIF or video automatically start playing when you encounter it. In fact, the experience will end up more like this:
Similarly, if you encounter a video in your Twitter feed, that too will be stopped and have a big play button instead: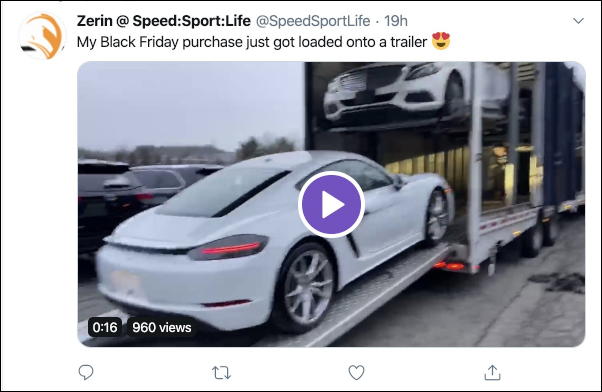 And that's it. Now you now how to disable autoplay for animated GIF and video sequences in Twitter. While you're in settings, I encourage you to try out the dark theme too. It's a nice change from black text on white!
Pro Tip: Please follow me on Twitter – @DaveTaylor – and check out my extensive Twitter help tutorial library while you're here!