If you've just been using Google search by typing in a word or two, you're missing out on a world of far more sophisticated queries. There are also lots of settings to change so you can customize your search experience too! Here's how…
Everyone uses Google search. It's hard to imagine the Web without the lightning fast search engine that can sift through billions of Web pages, images, shopping sites, and other content to produce a prioritized list of potential results for your query in less time than it takes to read this sentence. With its distinctive LEGO-inspired logo, it's a ubiquitous part of the Internet. But few people realize it's also something you can customize, and even fewer know how to build sophisticated queries that include date ranges, words to exclude, how to force exact phrase matches, and even numeric ranges within searches.
Google's search team knows that learning a new (search) language can be difficult too – yet another thing to memorize – so there's a hidden feature in search that makes creating these power queries a breeze. If you know where to find it! But more than anything, it's things like SafeSearch and the number of results per page that are worth tweaking to match your own preferences. Let's have a look…
GOOGLE SEARCH SETTINGS AND PREFERENCES
I'll be demonstrating all of this within Google's Chrome browser on a computer, but most all of these are also accessible through the Google search app on your mobile device (albeit in a slightly different location, depending on operating system). To start, here's perhaps the most viewed page on the entire Internet: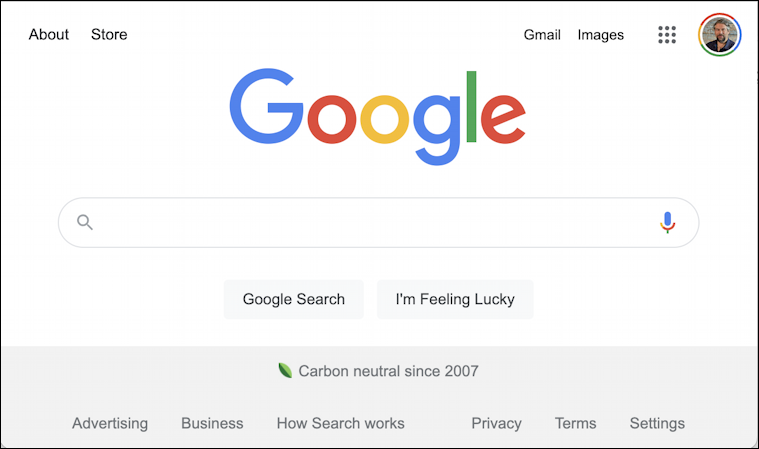 The link you want to click on is "Settings" on the lower right. Before we do, however, have a close look at all the different links on the edges of this screen; did you realize there's a Google Store and that there's information on advertising, business, and even a tutorial on how search works, just a click away? Worth exploring.
Click on "Settings" and a small menu pops up: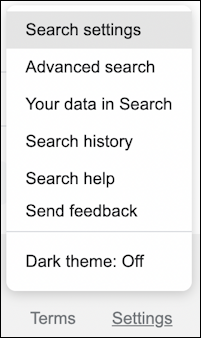 All useful info, but for our purposes, click on "Search settings". You'll move to a new screen that has a long list of settings and preferences, many of which are darn useful and a few of which are best left untouched. The two most important are at the top: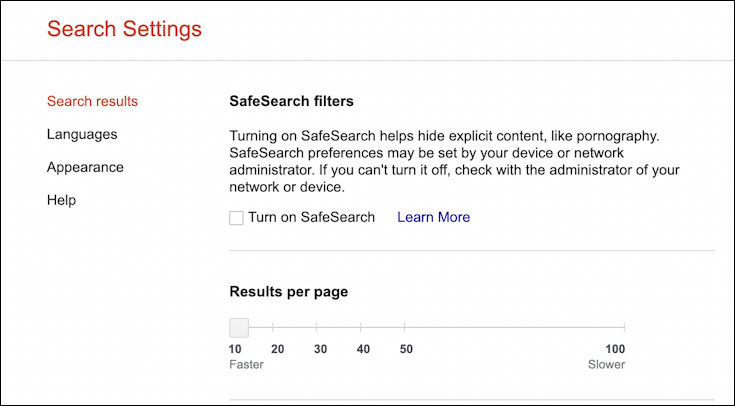 If you have ever done searches – particularly Google Image Search queries – that have resulted in not-suitable-for-work results, even results that you found shocking, then enabling SafeSearch is a smart move. Or, conversely, if you're fine seeing all sorts of adult content in addition to the regular results, leave it disabled, but know that you do have control over this setting.
The Results per page setting can be a game changer too if you're someone who spends a lot of time searching and poring through the resultant matches. By default, Google shows 10 results per page, but you can adjust that up to even 100 results per page, making the query a smidge slower, but the resultant results page far more useful. I compromise and change it to '20'.
Scroll down just a bit and you'll see another useful setting:
Ever started typing in a search query just to have suggestions appear that are bizarre or distracting? "Autocomplete with trending searches" lets you disable that feature if you prefer. I leave it enabled, personally, but if you're easily distracted – SQUIRREL! – then changing this can help you stay on task.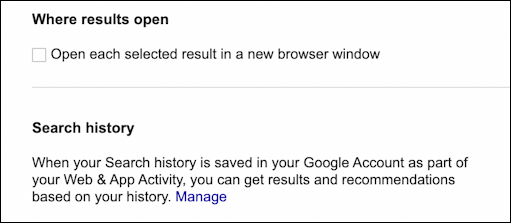 The next setting is about usability; enable "Open each selected result in a new browser window" and you'll have lots of windows open, but you won't lose the search results themselves when you click. I like to open in a new browser tab, actually, so I have learned to Command-click the results instead.
Google also saves your entire search history. Every query, forever. You can change this, however, by going into your account Search History settings. Click on "Manage" and it'll open a new window that will let you fine tune your settings as desired.
If you make any changes, make sure to scroll to the very bottom and click on "Save". Done. Google search preferences updated!
Now, from that same Settings menu on the home screen, choose "Advanced search".
GOOGLE ADVANCED SEARCH
One of my favorite Google features is advanced search, because it really highlights just how powerful and sophisticated queries can be with the system. This is immediately obvious when you move to Advanced Search: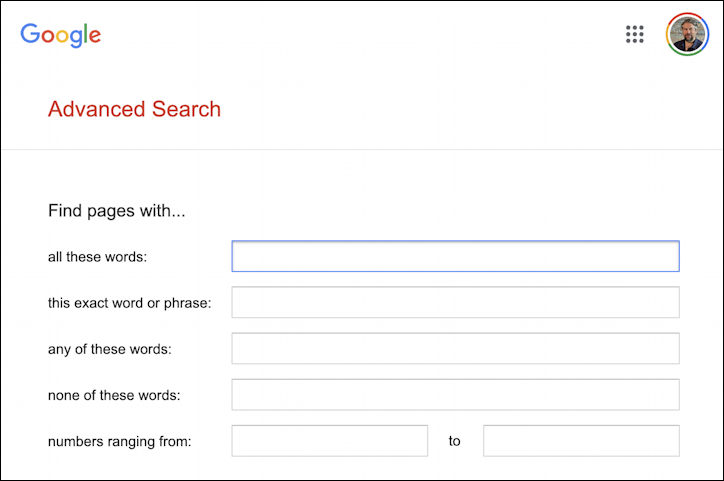 Want to look for Ford Mustang but skip any pages that contain the word "horse"? You can do that easily enough. Search for the exact phrase "Quincy Jones" and also include any of the numbers 1 through 10? You can do that too.
Scroll down just a bit and it's the result filters that are really the big winner:
You can filter results by language, region of publication, how recently the page was updated, a domain, and more. You can even tweak your SafeSearch settings for a specific query without changing your overall SafeSearch settings. PDF documents in Italian published in the last month? You can create that query. Specify that the search terms you've entered must appear in the title of the page? You can add that constraint too.
The more you use Advanced Search, the more you realize just how incredibly powerful Google's search system really is. And if you closely examine the search result after an advanced search, you'll see that everything you specify converts into specific constraints in the query itself, which means you can learn how to construct these advanced queries directly if you're so inclined. Very cool.
Pro Tip: I've been writing about search and search results for a long time. While you're visiting, please do check out my Google help area and SEO help and tips to up your search game! Thanks.