I get a lot of email from various companies and would like to organize it as it arrives in Apple Mail. Is there some way to create rules or filters in the program to help me avoid being overrun with messages?
Email filtering and organizational rules have been around longer than there's been an Internet, actually, and it's a rare email program that doesn't offer some sort of support, whether it's Yahoo Mail via the Web, Gmail, Apple Mail or Microsoft Outlook. In fact, I developed one of the very first rule-based email filtering systems back in the mid-80's, of all things. Never really had a clue how far email would go in terms of sheer traffic but suffice to say, the idea's been around forever.
Which is why it's rather surprising how clumsy it's integrated into Apple Mail, the default email program with the MacOS X system. Everyone at Apple gets tons of email, you'd think that having a smooth, elegant implementation would be a priority and much appreciated by everyone up the food chain, even Tim Cook himself. But the program actually doesn't seem to have picked up any improvements or new features in many years, so perhaps it's stuck on the island of barely maintained programs?
Let's step through the process, with all it's weirdnesses, and you'll be able to master it yourself! To start, here's an email I'd like to filter, one of many I get from the HarperCollins Books publicity team:
You would think that you could select "make filter" or "make rule" while looking at a message but it's not quite that easy to set up.
While viewing a sample message that should be matched by your email rule, go to the "Mail" menu and choose "Preferences…"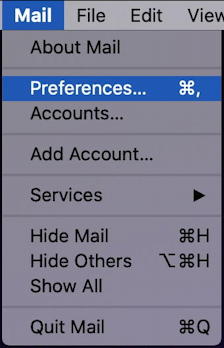 Now choose the "Rules" tab along the top of the Preferences window and you're getting pretty darn close…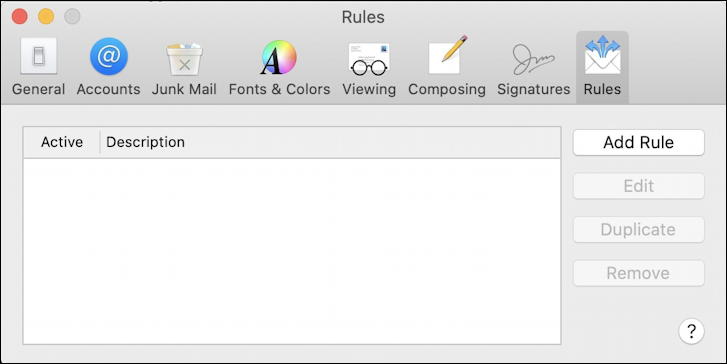 In fact, you're in the right place. Now click on "Add Rule" to add a new email filtering rule. Because you've already selected a message that you want to match, it'll use the information from that message as the default set of values for the standard by-sender filter rule:

Turns out that you can make really complicated rules, but the default is easy enough: If messages received have a From field that contains the specified email address, then do the specified action: Move message to [no mailbox selected].
To get a sense of just how sophisticated your rules can be, check out this list of options for what you can examine other than just the From field in the incoming message: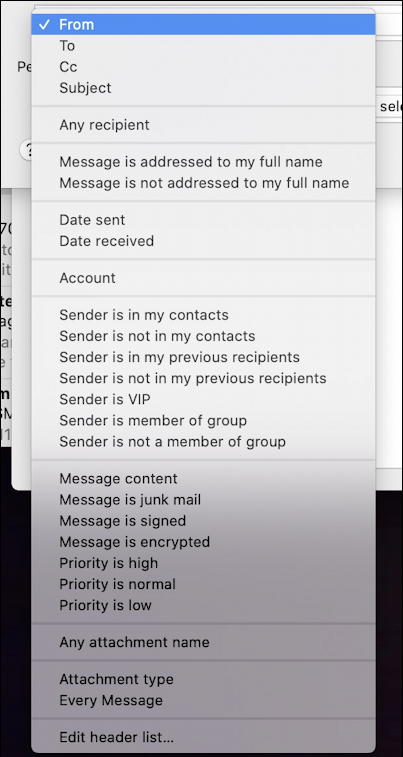 Lots of interesting options! Notice "Every Message" near the bottom too: You could easily use this to set up a rule that automatically forwards every message to a completely different mailbox at Gmail, Yahoo, or even AOL. If you're still using AOL, that is. 🙂
From filtering works great, and you can get rid of the sender name and just have a domain too. A click into the value field and it's easy to have be just "harpercollins.com", for example. Or you can check the contents of the message so that it could match any message that mentioned a company, product, or other word or phrase:

Those conditions are good (and note you can specify ANY or ALL when you have multiple conditions listed) but what about the action to take once a message has matched? The default, as you can see, is to move the message to a specified mailbox. But there are a lot of options for actions you can take too, as shown:
You could even run an AppleScript for messages that match a specific set of rules. We're going to stick with the Move Message option, however, but where to send it?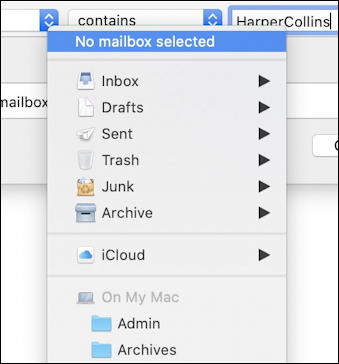 Lots of choices, but no "New Mailbox" option here, oddly. No worries, just click on Mailbox > New Mailbox… and create one!
I suggest mnemonic names to help you organize your incoming mail. For this example, I'll use "HarperCollins":
And now, finally, my email filtering rule, ready to go:
Perfect. And note I even added a specific sound to play every time I hear from HarperCollins. Nifty, eh?
Pro Tip: I've been writing about the Mac system since heck was a pup. Check out my extensive Mac help area for tons more tutorials!