For people who are unfamiliar with how the internet and computing works, the term "IP address" is just more jargon but for tech users who are well attuned to the world of information technology, the IP address is one of the most important parts of being on the Internet. Think of it this way: Your IP address is your virtual home on the web, and just like your physical address, it lets others know where you are, no matter where you may roam.
The problem is, you might not want people to know your location. Having your IP address easily accessible is not the safest thing for being online. In fact, a smart step for privacy is to change your IP address, and that's something many people think about, often  after they've been hacked.
The good news is changing your IP address is a relatively simple process, especially when you understand the ins and outs of how networking works and the various tools available to make the process simple…
Understanding Networking Basics
To understand how to change your IP address, you need to start by understanding how you're assigned an IP address in the first place. There are two types of IP addresses: static and dynamic. There are plenty of articles detailing the differences, and we won't get too into the tech on that right now. Instead, we will focus on the IP address itself.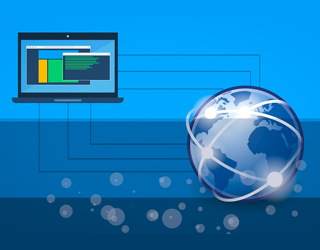 Your IP address comes from your Internet Service Provider (ISP). This utility assigns you a network address that is visible whenever you're online. There are a couple of types of networks where you will be visible – a wide area network (WAN) or a local area network (LAN). Both of these types of networks require you to have a valid IP address. Even in a closed LAN where you can see other computers and the network doesn't interact with any non-local servers or services, you will still need an IP address.
For people looking for static IP addresses, there are some additional pieces of information you will need. There are address ranges and what's known as the netmask. These are typically provided to you by the network administrator if you're using static IP, but most modern networks rely on Dynamic IP addresses, which are much easier.
How to Change your Broadband IP Address
Before you decide to try changing your IP address, check to see if your Internet Service Provider even allows this. Depending on the ISP, this may not be something you can do without ending up shut out of their network and offline. Got the green light, or just want to try it? Okay!
Here are some steps you might need to take to change your IP address:
Unplug Your Modem: For some ISPs, it's just as simple as disconnecting the modem from a power source. Leave it off for a few minutes and if your modem is connected to a router, unplug the router as well. When everything powers back on, the IP address will likely change through the ISP dynamically assigning addresses on demand.
Release IP Address That's Assigned to Router: If power cycling didn't work, then you need to get a little more technical. This isn't too hard. What you need to do for different routers may vary, but this is found in the setup menu or settings area of the router. You will need to connect to the router via a wired connection as most routers won't allow you to alter settings wirelessly.
Overnight Disconnection: Unplug everything and let it sit overnight. This is a long version of a power cycle and sometimes it works with great success. You're not using the broadband overnight anyway, and it will prevent hackers from messing with your network while you're asleep.
Get in Touch with ISP: There may be some proprietary method for changing your IP address that your ISP prefers. Give them a call and the support team can help you change your IP address by following some specific instructions. Generally speaking, your ISP won't have any problem with you wanting to change your IP address since you're still using their service.
How Can I Change the IP Address of My Home Network?
For folks that don't just have a broadband modem but instead have a router, the steps to change your home network IP address are a bit more involved. One thing to keep in mind is that when you change your network settings, it can affect your broadband connection. That said, most home networks are handled with a router, and most routers have these settings in the setup menu. Easy. Consult your router's manual on how to change the IP address this way, whether you prefer a dynamic IP approach or want to assign new static IP addresses.
How Do I Change The IP Address on My Computer?
If you have a Windows PC that's running Windows Vista or later, the process is actually pretty easy. Like all things dealing with how your computer works, you need to go into the Control Panel to make changes. Easiest way to get there is to search for "control panel" or click or tap on the gear icon on your Start Menu.
Since you will be dealing with how your computer interacts with the online world, you'll want to click the Network icon. This is where you will see a whole bunch of different connectivity options, including the Active Network area. Find that, then select the Local Area (or Ethernet) Connection. Next to Connections, you might instead see an icon labelled "Internet Connection." If that's the case, make sure to click that icon.
When you're looking at the Ethernet or Local Area Connection status, there should be a Properties button. Click it. Now, on the resultant window, you want to choose TCP/IPv6 (TCP / Internet Protocol Version 6). Older systems might show a version 4 IP option too, which would be displayed as TCP/IPv4. Either way, click on that Properties button. There will be an Internet Protocol Properties area, and if the option isn't already selected, choose "Use the Following IP Address." Then you'll need to specify the default gateway and subnet mask, so be sure you have the right information from your ISP or IT manager.
Windows XP/Earlier Options
The biggest difference if you're running Windows XP or an even earlier version of Microsoft Windows is the right clicking. Get to the Control Panel, and then you will need to right click for the Networking option. Once that's opened, choose the Properties button then you'll need to click on the Local Area Connection button and select Properties. Check for Internet Protocol. There will be TCP/IP buttons. Click the Properties button yet again.

For some reason, not all TCP/IP information is filled out on old WinXP configuration windows, so you may need to add specific data to get your system online with the new IP address. Once you get into the Properties area, though, all you need to do is check the "Use the Following IP Address" option, which will now let you change to the desired IP address. Again, you'll need to already know the subnet mask along with the default gateway or you won't be online once you're done!
Can Someone Else Change My IP Address?
The good news is if someone doesn't have access to your computer or your network, they can't change your IP address. If you do notice that your IP has changed and you didn't initiate the change, there's no need to be too concerned, however. Usually most networks cycle through different addresses automatically through what's known as DHCP, Dynamic Host Configuration Protocol.
Conclusion
Changing your IP address is relatively simple and there are a bunch of reasons you may need to do so for privacy and security. Ultimately, as long as you know the default gateway and subnet mask required to go online, you can do a lot with creating static IP addresses and create a more private and more secure connection to the online world.