My kids have guessed the PIN code on my iPhone, which is really annoying! How can I change it to something else that they can't guess (can it be more than 4 digits?) and I can regain my privacy? Thanks.
Device security is always a game of trade-offs between convenience and security. A password or PIN code of 12345 might be easy to remember, but it's also easy to guess. A passcode of Ab8DoxA831 might be almost impossible to guess, but it's also hard to remember – and enter correctly! The iPhone uses a variety of both codes and biometrics which makes it very flexible, but it is easy to fall into the default of a 4-digit PIN. This still offers 10**4 or 10,000 possible codes, but if you have an eagle-eyed child who is watching your finger as you tap in the code, they can easily narrow that down to just a few possibilities and "hack" your phone. Not so good.
You can also have face recognition which can be a nice alternative, but even with that enabled, there's always the option of entering the PIN code if the face looking at the phone isn't recognized. And so, it's time to change what Apple calls your passcode. What people don't realize, however, is that you aren't stuck with just 4-digit codes! You can choose a longer numeric code or even use an alphanumeric password like "Frito-Lay" or "aSKdAVEtAYLOR" if you want! Let's check it out…
HOW TO CHANGE YOUR IPHONE FACE ID SETTINGS
Fire up the Settings app on your phone, then search for "passcode" in the search box:
A surprising number of matches, but what you want is the entry with the green icon adjacent: "Face ID & Passcode".
Tap on that to proceed and you'll immediately be prompted to enter your, yes, 4-digit PIN, uhhh, passcode:
This is good: You don't want someone to pick up your unlocked phone and change things without some sort of verification. Enter your code, then you'll see a number of settings related to Face ID: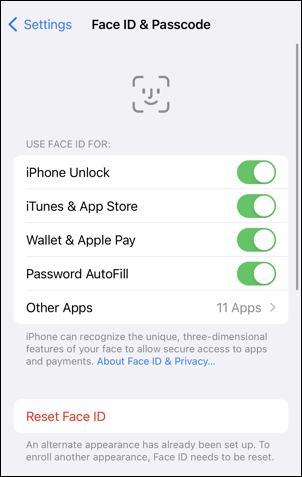 You can test out your new PIN code by disabling "iPhone Unlock" temporarily: Just tap on the green switch icon. Notice all the other settings here too, I have everything enabled – including allowing 11 apps to utilize FaceID too – but you can turn off some, or all of these settings as you prefer.
HOW TO CHANGE YOUR IPHONE PIN PASSCODE
Swipe down a bit further on this particular Settings screen and you'll see where you can change the passcode too:
Tap on "Change Passcode" to change your PIN.
You will again need to enter your current passcode:
Entered correctly? Finally, you're able to change your PIN code!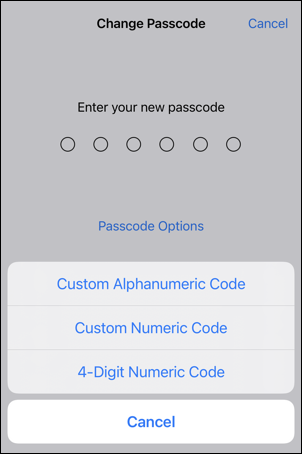 I pulled up that menu of options by tapping on "Passcode Options". Notice you can switch to a custom alphanumeric code (that is, uppercase or lowercase letters and digits), a custom numeric code (that can be longer than 4 digits!), or the standard 4-digit numeric PIN code that you already have.
Good with that 4-digit option? Chose "4-Digit Numeric Code" and enter your new code. But don't make it too simple, like "1234", lest you get this error.
I have also experimentally verified that if you try to change to your existing PIN code (that is, not actually change it) you'll also get this error, which is a bit confusing! Either way, pick a different numeric sequence, enter it twice, and you're done.
LOGGING INTO YOUR IPHONE WITH A PIN CODE
Now you can get to the lock screen with your Face ID disabled or your phone tilted it away while unlocking it and you'll see this number pad entry screen: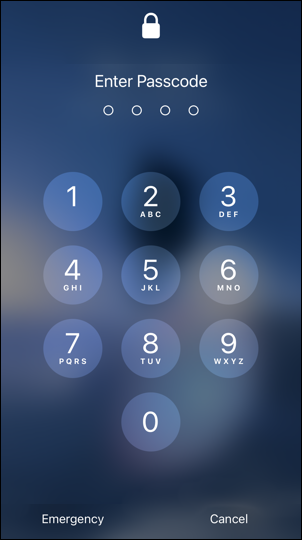 Notice that the top shows how many digits are expected – a longer passcode would have more circles – and if you choose an alphanumeric passcode, it'll instead show a full tap entry keyboard instead.
Now, go change your PIN and make sure your kids aren't staring at your fingers every time you tap it in!
Pro Tip: I've been writing about the iPhone and iOS since the very first iPhone was released. Yes, I've owned every major iPhone model! I've also written quite a few iPhone help articles on a wide variety of topics, so please check 'em out while you're visiting. Thanks!