I'm not sure what's changed, but I find that when I double-click on a word to select it, I often end up failing. Is there a way to change the double-click speed on a Mac? Running the latest version of MacOS 12.
It's interesting that you ask about double-click speed in MacOS 12 because I have the same problem with my MacBook Pro: I don't quite hit the required speed for a double-click so instead of selecting a word, I end up with my cursor in the word. I then type and end up with one word buried within another word. Not at all what I intend to do and quite annoying.
Worse, there's no standard way to change the speed of the double-click gesture in MacOS. But there is a secret way to adjust it if you tap into the Accessibility settings in the operating system! Let's have a look…
THE PROBLEM WITH SLOW DOUBLE-CLICK
To demonstrate the problem, here I am writing an email to colleagues and have a mistyped word:
Can you see the cursor sitting in the middle of the misspelled word "opint"? in the first line of the message It should, of course, be "point", so I'm going to just double click on it and type in the correct spelling. Except my double-click to select word gesture was not the required speed for MacOS 12, so instead of choosing and replacing, I now have "point" embedded within "opint":

I can't tell you how often I do this on my Mac. There's something about the double-click speed…
Worse, if I just keep clicking quickly, I can end up choosing the whole dang paragraph (which is technically a triple-click gesture):

I know, you've been there, done that too, yes? So let's fix it.
MACOS SETTINGS TO FIX DOUBLE-CLICK SPEED
The logical place to search for this is in the mouse or trackpad settings. Trackpad, however, offers required click firmness and mouse tracking speed settings, but no double-click settings: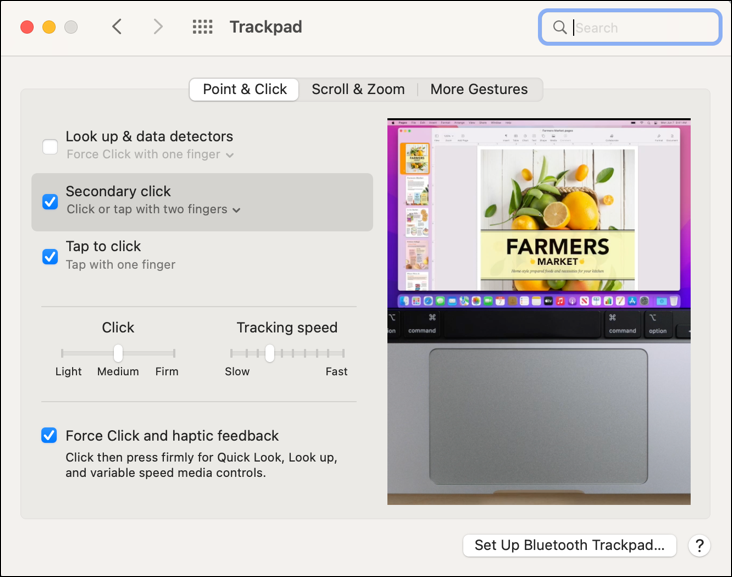 Now it's possible that by changing the click pressure required you'll fix the double-click speed, but there's another place you can tweak things.
In System Preferences… choose "Accessibility", then scroll down on the left side to find "Pointer Control" in the "Motor" category of accessibility settings: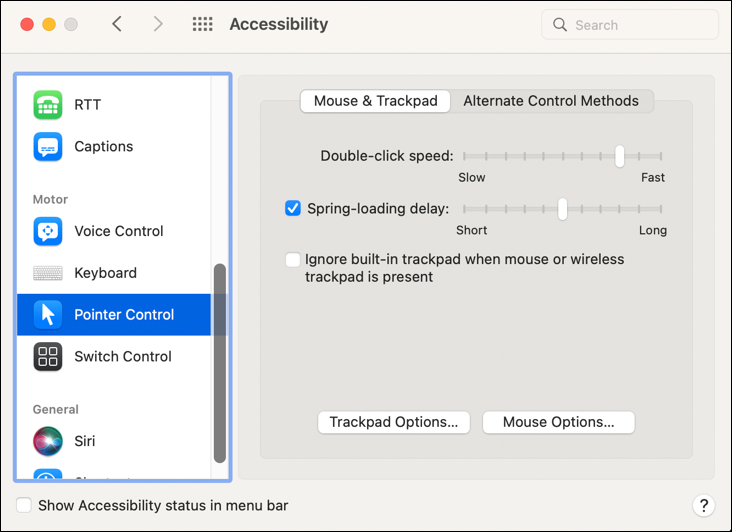 And there it is, "Double-click speed". Between that and click pressure settings on the "Trackpad" you should be able to fix things up in no time. Good luluckck. 🙂
Pro Tip: I've been writing about MacOS since the first Mac was introduced. Please do check out my substantial Mac help library for hundreds of useful tutorials and how-to guides while you're visiting. Thanks.