I love my Mac system, but when I plug in my Android phone, they just don't seem even remotely compatible. How can I access and work with my Android file system and data from my MacOS X system?
Apple users are pretty familiar with having everything masked, hidden and managed so an iPhone owner asking about navigating the iOS 13 file system would be downright weird. But Android is a very different beast and its files, folders, music, photos and movies are all far more accessible. If you have the right software that is. Google promotes using Android File Transfer, a free download, but my experience has been pretty poor with this particular app and much of the time it just doesn't see my Android phone at all.
Fortunately there's a new option in town, a new Mac app designed specifically to help you easily work with your Android phone called MacDroid. It's a bit on the spendy side with a $19.99 annual subscription, but you can grab it and use it for a week free to see if it does the trick for you before you have to decide about purchasing the app. In essence what it does is make that Android phone look like just another remote drive on  your Mac, even to the point of showing up with a drive icon on the Desktop!
Let's have a look at some basic functionality, but let's start with Android File Transfer:

Oops, not working. As usual, sorry to report.
Instead, I'm going to switch over to MacDroid. To do that, there's a tiny bit of prep work required on the Android device; you have to put it in "developer" mode, then enable USB debugging. The MacDroid info is pretty scant on this, but basically in Settings on your Android device swipe down to About and find the line that specifies your build number. Then just keep tapping on it. After about a half-dozen taps it'll enable that required developer mode. Then you can go into Settings > Developer options and enable USB debugging: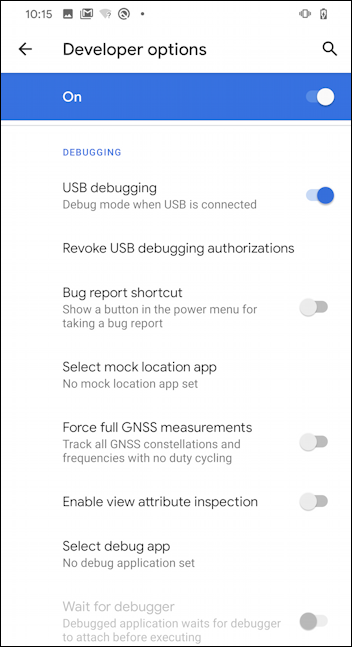 That's all the work required. Once you've done that first launch of MacDroid, it'll prompt you for what you are going to mount and some basic status on the new Android device: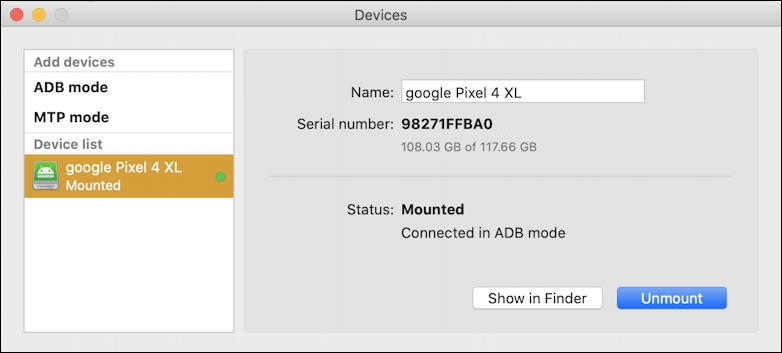 Note: It prompts you to change the device name, but I found that changing it here was ignored in later use. A bug that I'm sure they'll fix.
Now your Android device immediately shows up as an external drive whenever it's plugged in: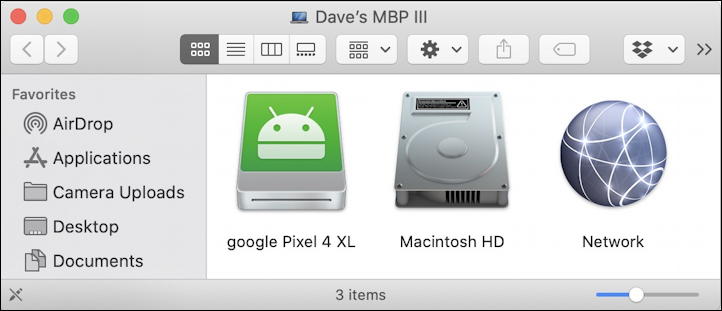 You have to admit, that's pretty slick! And it's an external drive so you can browse the entire Android file system as if it's just another Finder folder: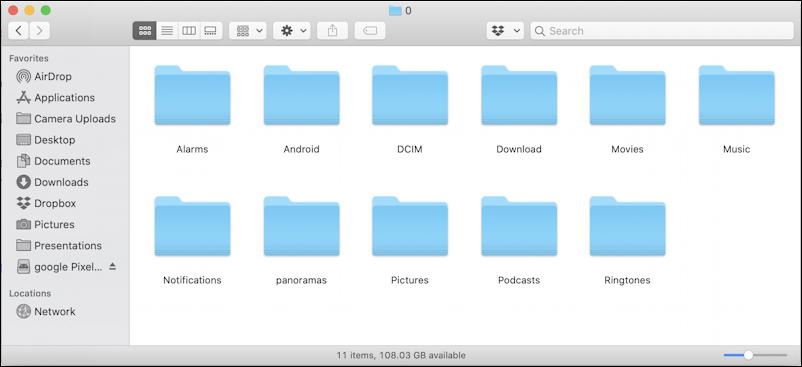 Of course, trying to figure out what's where can be a bit tricky, but remember this is a read/write external drive, so you can easily pull anything you want – even entire folders worth of content – off your Android phone with ease and you can add to your phone or tablet by simply dropping content into the appropriate folder too!
For example, Pictures > Screenshots: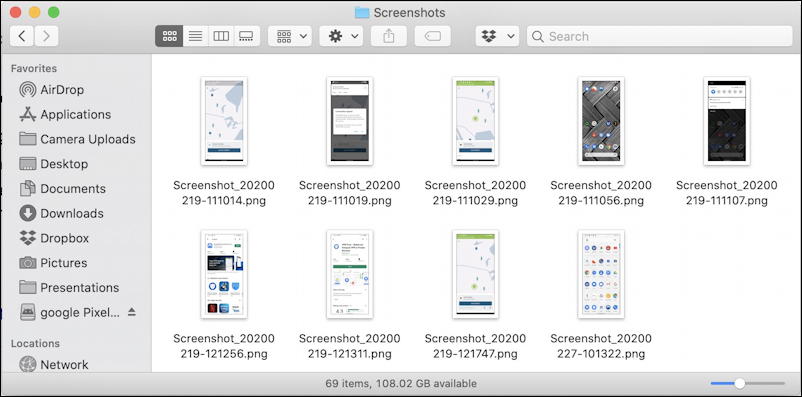 I can also drag and drop photos from my Mac computer directly into that same Pictures folder, as shown:

Then on the phone, ta daaa, that picture shows up in the photo gallery: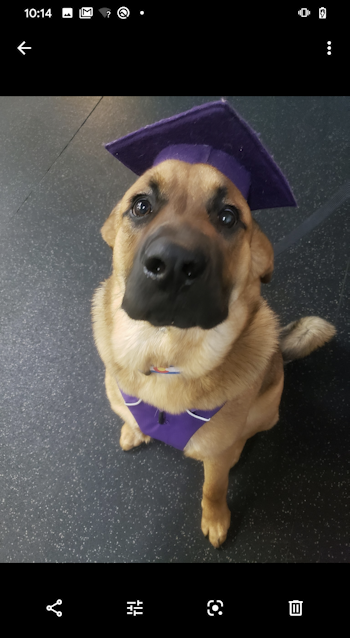 It's really quite simple to work with and fast on transfers too. MacDroid is what Android File Transfer should always have been, a smooth, elegant and simple interface to make those Android devices full participants in the Mac user experience. Recommended, with the caveat that I believe it's overpriced at $9.99/year. As a one time purchase, that's a smart investment. But annually? Ah well, perhaps that'll change too.
MacDroid for MacOS X, from Electronic Team, Inc. Free for 7 days, $9.99/annually afterwards. Learn more at electronic.us
Disclosure: Electronic Team sent me a license key for MacDroid for the purposes of this review. Thanks!