I love solitaire on my computer and play it all the time. Is there an easy way to drop it onto my Taskbar so it's always available?
I suspect that on any given day, it's still the case that 10% of all Windows usage worldwide is people playing Klondike Solitaire within Microsoft Solitaire. Maybe it's the classic version on an old Windows XP system or the latest fancy version on the latest preview release of Windows 10, but if it's Windows, there's a decent chance it's running Solitaire as one of the active apps. 🙂
I get the appeal, however, so it's okay. If you're running Windows 10 – and hopefully you are! – then there are a couple of different ways you can make it easier to launch Solitaire. Of course, regardless of version, you can always make a Desktop alias and double-click it any time you want. But there are better solutions…
To start out, launch Solitaire. Doesn't matter if you get sidetracked and play a quick game or not: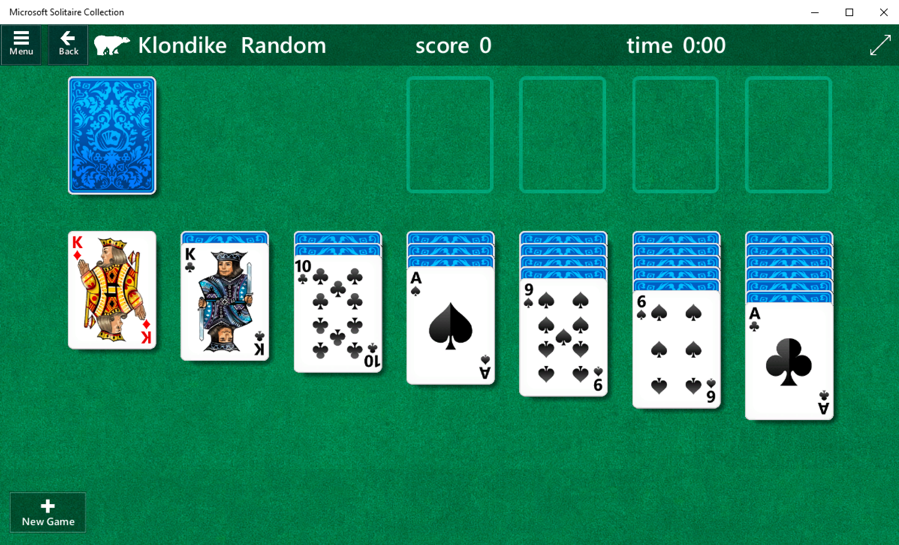 I know, you're looking at the above, thinking about whether there are any moves! There are a couple of things to do before flipping that first stack, for sure. But that's my game, not yours 🙂
What's important is that the game now shows up on the Taskbar. A right click and a small menu pops up, as shown:
No surprise, choose "Pin to taskbar" and you're done. It'll now always be a tiny hand of cards sitting on the Taskbar:

That's easy. But there are other things you can do too. If you're running Windows 10, you can add it to your Start menu! To do that scroll down the list of all apps until you find "Microsoft Solitaire Collection" and right click on that entry. Yup, right there in the menu itself. A new menu pops up on top of the Start menu: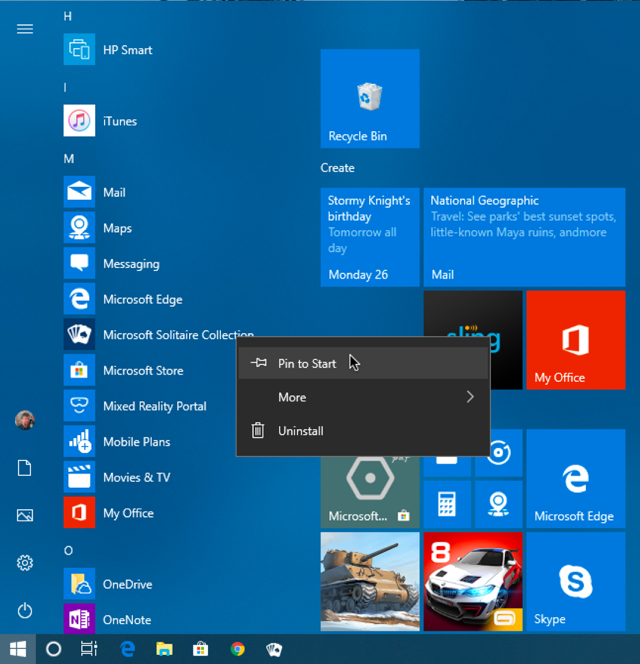 This time you want to choose "Pin to Start" which gives you a little square that makes it easy to launch Solitaire any time you'd like: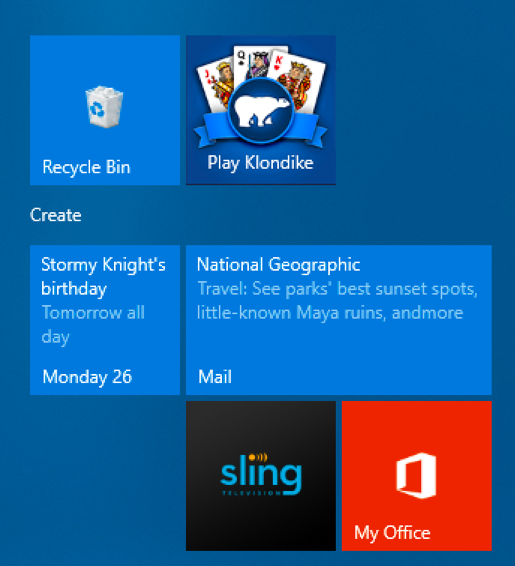 But you can make that tile (as they're called) bigger!
Right click on the tile itself and you'll see a set of different options appears:

I like "Wide", personally, but you can choose from four options, as shown. Here's what Wide looks like: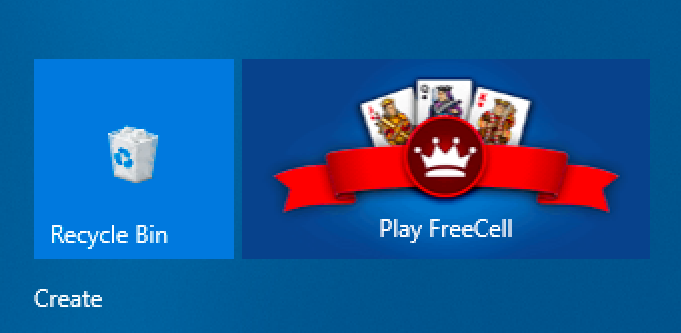 There ya go. It's pretty and it's big and easy to click on. And now you know two cool ways to make your Solitaire more accessible without having to drop an alias on your Desktop. Now a third one: Try using Cortana to just say "solitaire" and have the program launch that way too. Cool, eh?
Pro Tip: We have a lot of free Windows help here on the site. Please take a few minutes to check it out!