You've probably seen videos on YouTube where a driver gets pulled over, falsely accused of a crime, and their dashcam saves them from prosecution. These types of incidents happen all the time, but unfortunately, not everyone has a dashcam…
Those with cameras have an easier time proving their innocence, like this woman who was pulled over and took off her seatbelt right before being approached by a cop. The cop dishonestly said he pulled her over for not wearing a seatbelt, and her dash cam cleared her from the false claims.
While dash cams are now quite common, Tesla took the idea of surveillance cameras one step further and created what could arguably be the world's best car surveillance system.
Why Tesla's video monitoring system is superior to dash cams
Right off the bat, the biggest benefit to Tesla's system is the range of view. No other dash cam can capture 360-degrees around the car. With a dashcam, you only get video of one angle and it won't have everything in the frame. Tesla cars are equipped with 360-degree cameras that record the entire area around the car even when the car is turned off.
Having a full view around the car is sold to consumers as a great way to maneuver in and out of parking spots and catch would-be thieves, but it's also become a tool in car accident investigations. In accident claims, Tesla cam footage is often reviewed by the police and insurance companies to determine fault.
Tesla's 360-degree cameras can prove innocence in situations where the only other option is to take one person's word over another. Tesla cams have also caught other people's accidents on video, which has helped many people.
A TeslaCam saved this driver from a ticket, proving that the driver did use a turn signal after all. Another driver was able to prove he wasn't the aggressor in a road rage incident after a driver became triggered when he legally passed him on the highway.
Tesla's 360-degree cameras are a great security feature while you're driving, but there's an even better feature: Sentry Mode.
What is Sentry Mode?
A sentry is a soldier that guards access to a specified location, day and night. Tesla's 360-degree cameras are quite literally a sentry for your vehicle. According to Tesla, Sentry Mode "adds a unique layer of protection to Tesla vehicles by continuously monitoring the environment around a car when it's left unattended."
Sentry Mode puts the 360-degree cameras into standby mode and they become active anytime there's a threat, like someone leaning on the car. If someone leans on the car, the touch screen display makes it known that cameras are recording. If a window is broken, the alarm sounds, lights get brighter, and music is blasted at maximum volume.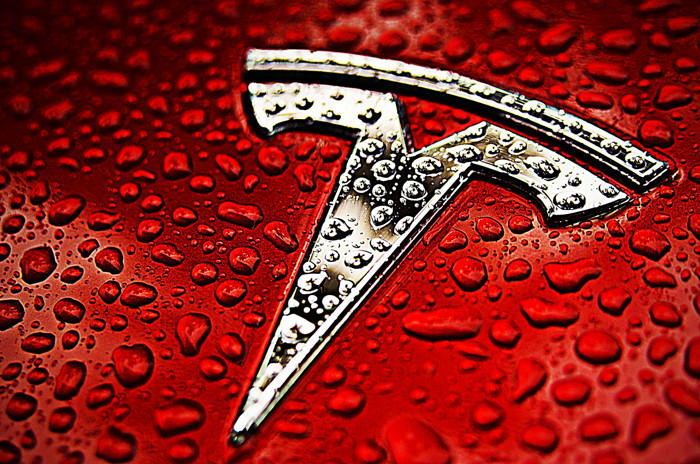 Ultimately, Tesla's video monitoring system is better than a standard dash cam and much more efficient than a standard car alarm.
Teslas are the ideal way to get 24/7 car security
If you're looking for the ultimate security system for your car, consider upgrading to a Tesla. Third-party security systems don't compare to the built-in security features you'll find in a Tesla.
It's understandable if a Tesla isn't in your budget. However, if you can afford the payments, consider going out on a limb for this car. Teslas have the most built-in security you'll find in any vehicle, and you'll never have to mess with a dashcam again.
Tesla vehicles are expensive, but for good reason. They're technologically advanced and provide many features some drivers have only dreamed of. For instance, the self-driving mode can be used on the highway to allow the driver to relax a little more, although full attention should always be present on the road.
Self-driving mode often gets a bad rap, but it saved this driver from a head-on collision with a wrong-way driver. This mode applies the brakes when the car senses trouble, which happened with the driver who missed the head-on collision.
When you drive with the self-driving mode enabled, you'll be a little safer because the car's sensors will catch and act on threats you may not see in time to act.
Dashcams will soon become old tech
Soon, more car manufacturers will start equipping their cars with 360-degree cameras just like Tesla. BMW already has a similar system. It won't take long for dash cams to become old technology. Every new technology that starts out as a luxury eventually becomes mainstream and affordable.