I'm really trying to free up as much space as possible on my Windows PC and want to know if I can remove unused system programs and apps? Specifically the 3D software like 3D Viewer.
Just like the old adage that "no man's an island" so is it true with apps on your Windows or Mac system. It may seem that system programs are all independent of each other, but many of them prove to be really important for the overall working of your system. A great case in point is Microsoft Edge (and before that, Microsoft Internet Explorer). It may seem reasonable to delete it and use Chrome, Firefox or Brave instead, but it turns out that various Windows system level programs expect Edge to be available for help system queries and other tasks. Remove it and you could inadvertently mess up your entire PC.
Fortunately, however, Microsoft has been hearing the clamor of users asking for the right to remove programs from their own dang systems and the list of safe to remove system apps or Windows apps keeps growing. In fact, one of the big changes of the May 2020 update was that some new programs made it onto that safe to remove list, including 3D Viewer! If you really want to you can now also remove Mail and Calendar, Movies & TV, Groove Music, Calculator and Paint 3D too. Are they big enough that they gain you much? Well, that's another story.
But let's get rid of 3D Viewer because, like you, I've never once launched it across any of the dozens of Windows PCs we have in the office. To start, just for one last hurrah, let's at least launch it…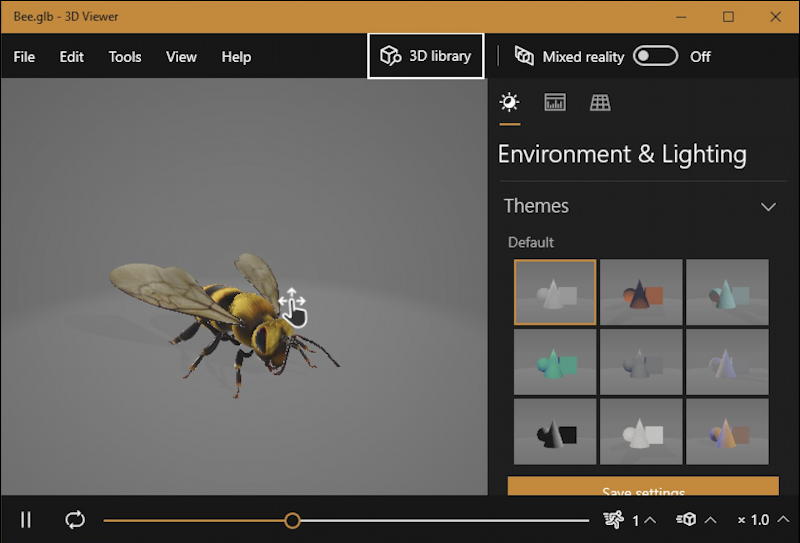 If I was into 3D models, I'm sure this would be really fun. But as it is, it's just taking up space. So let's delete it!
Easiest way is to do a quick search for "remove programs" in the TaskBar's search box: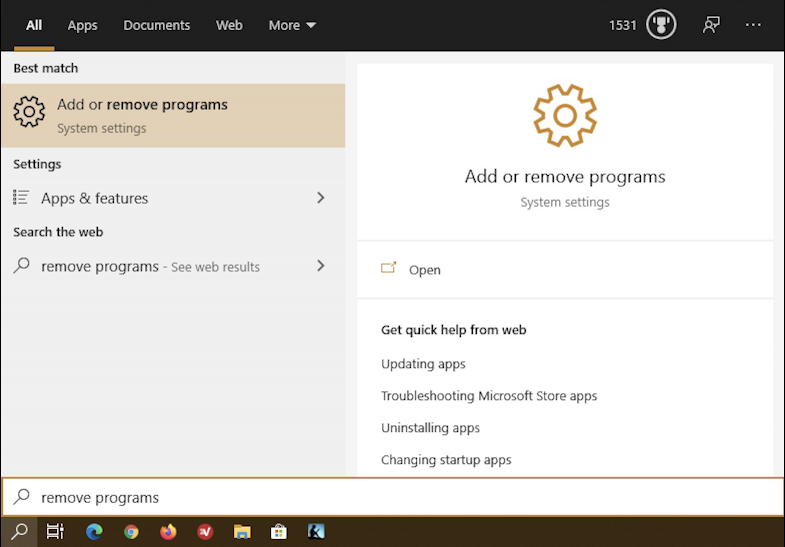 That's the one: click or tap on "Add or remove programs" to launch the appropriate system setting. Then search apps for '3d':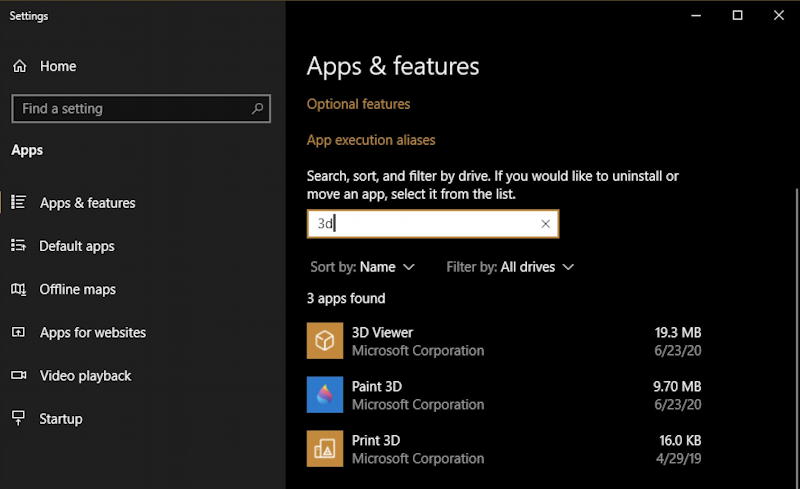 Turns out that there are three 3D programs included with Windows 10: 3D Viewer, Paint 3D and Print 3D. Worth noticing is that none of them are very big at all, with 3D Viewer the largest at a modest 19.3MB. If your disk space is that tight it might be time to get a bigger disk, honestly. But let's proceed…
Click on the app name and some options will appear:

Obviously, it's Uninstall you want. Tap or click on it…

You sure? You reaaaaaaly sure? Then click or tap on "Uninstall" to proceed. It's quick (it's small) so after a few seconds you'll see this:

And then that'll vanish too, just like your 3D Viewer did. That's it. Done.
Pro Tip: I've been writing about Windows 10 since the first beta was released. Please do check out my quite extensive Windows 10 Help library for tons more useful tutorials and how-to guides while you're here. Thanks!