I've been wearing a Nike Fuelband and would like to have my mom wear it for a few weeks to try it. Can I reset the device so it's "like new" for her?
Ah, another Nike Fuelband (well, technically Nike+ Fuelband though I don't know why Nike adds the "+" for its devices) fan. I really like mine and just bought the second generation band (more water resistant, better Bluetooth connectivity) so I could have even more accurate biometric readings as I go through my day, hit the gym, hike, etc.
The devices are pretty darn simple and it should be no surprise that a factory reset requires a handy computer. Fortunately it's a pretty straightforward process, as I'll demonstrate with my MacBook Pro.
The computer does need the Nike+ Connect software to be installed, but hopefully you already have that because you're a Fuelband user.
Okay, so plug the device into your computer via USB and here's what you'll see:
You might see a system update here too. If so, let it download.
When it's done, the window opens larger and you can proceed: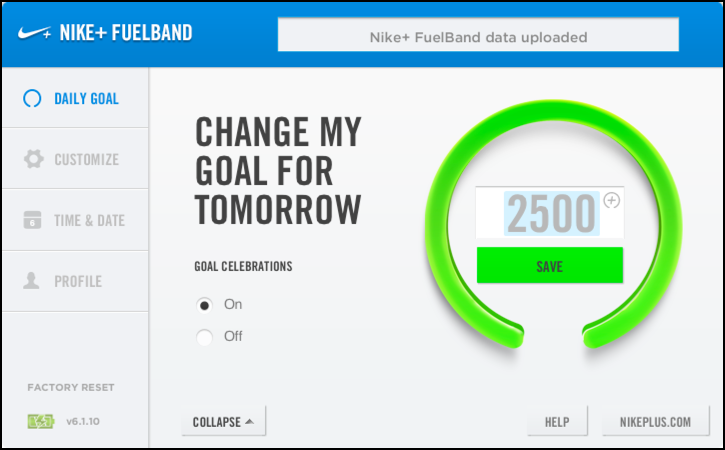 See on the lower left where it says "FACTORY RESET"? It's kind of subtle.
Click on it.
The software warns you that this is a big, irreversible step: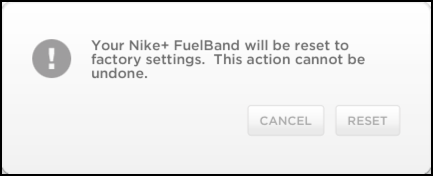 Sure you want to proceed? Click "Reset".
I will note it's not that big a deal to reset it to your own profile and settings, maybe a minute of specifying your height, weight, preferred wrist, etc, so it's not a big deal if you reset the device and then change your mind.
Still, click on "Reset" and it proceeds:
After a relatively short amount of time, maybe 60 seconds or so, it's done and the Fuelband acts exactly like it's brand new and not paired to an account because, well, it's reset to factory settings and isn't paired to your Nike+ account.
The final screen in Nike+ Connect looks like this: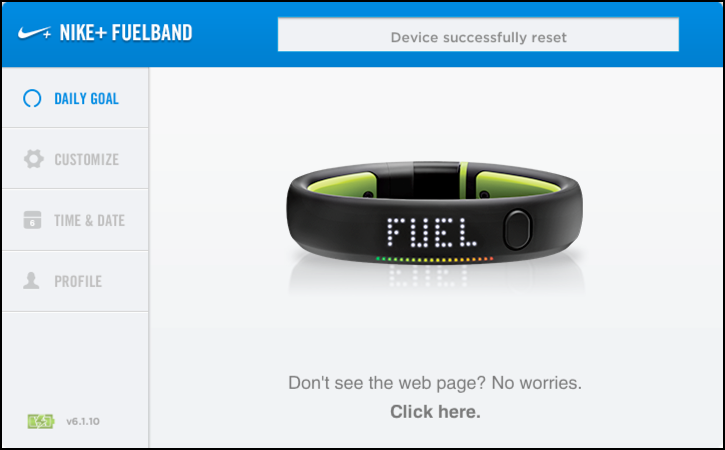 That's it. Done.
Easy.
Now let's see how your Mom does with it! 🙂