I know how to get photos off my camera onto my computer, but is there an easy way to preview the photos? Some are sideways too: is there an easy way to rotate them? I'm running Windows 10.1.
On the Mac side selecting and image and pressing the space bar brings up a handy preview of any photo file, but on Windows 10, it's a bit more complicated. Then again, there are more choices for viewing and editing photos on Windows too, believe it or not. Not only that, turns out that it's in Win10 that you can rotate your photo directly from the Desktop without even opening any graphics or photo editing program. For real!
Before you proceed, however, I suggest you also check the settings on your camera because it should detect when you rotate the device and add that information to the EXIF (Exchangeable Image File Format) data on the photo. The result should be that your computer should know which photos to automatically rotate and orient them properly for you. At least, in theory. 🙂
Let's start by identifying a suitable test image:
You can't click to select it then press SPACE to get a preview, unfortunately, but if you right-click on the icon, you'll see there are still quite a few options and choices:
Not confusing at all that "Preview" opens the image in one program, "Edit with Paint 3D" opens it with a second program and "Edit" opens the image in a third program. 🙂 So many choices!
Let's start by choosing "Preview from the context menu. This opens up the image in a rather cool looking app: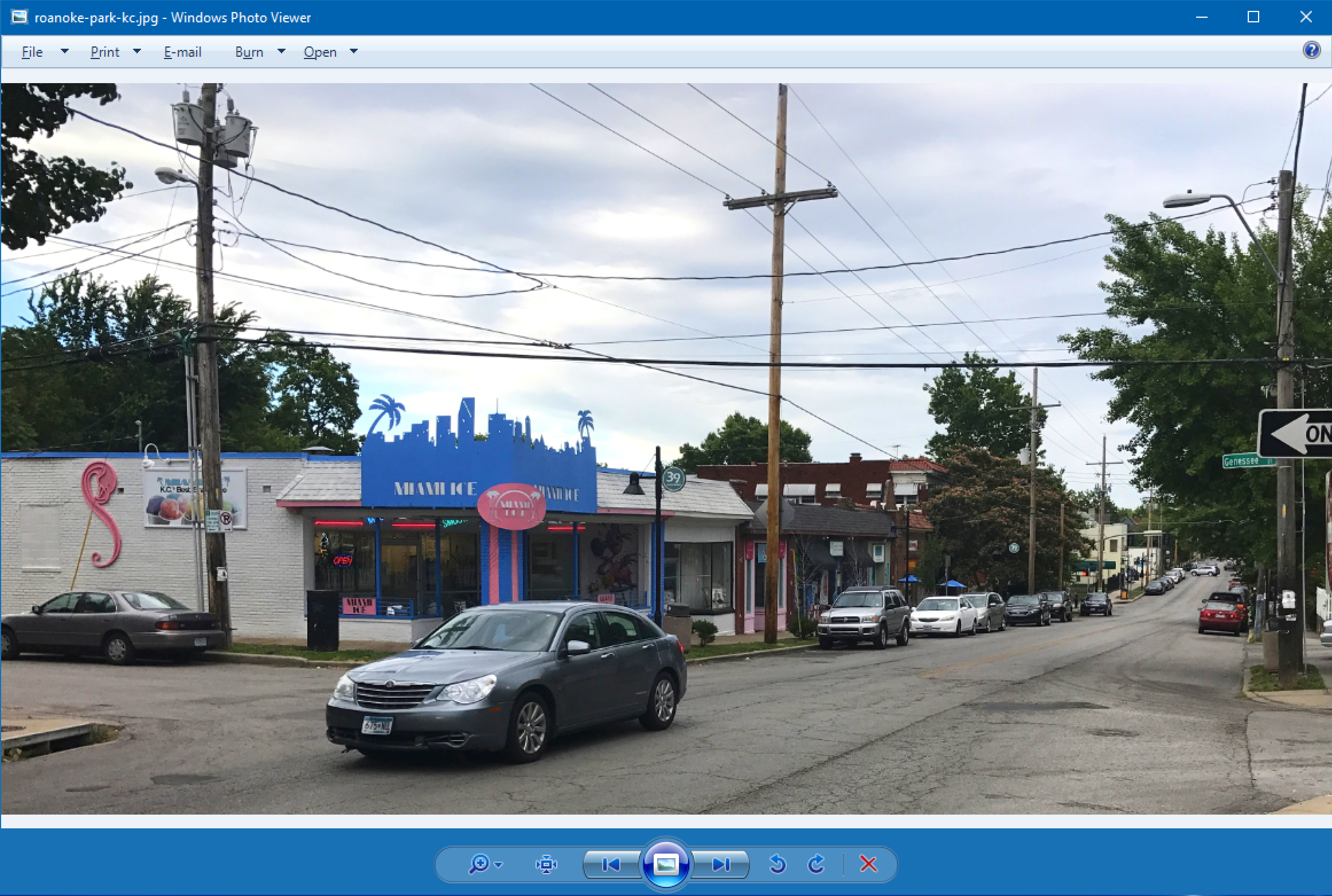 This is Windows Photo Viewer, which doesn't have much in the way of edit capabilities, but if you choose the "Open" menu, you'll find it offers direct access to a few different programs:
Instead, quit Windows Photo Viewer then back up to the right-click context menu on the photo itself. This time choose "Edit with Paint 3D". It also opens up the photo, but in this program there are oodles of edit options:
Paint is actually one of the very oldest of all Windows programs included with the OS: Windows Paint. If you were to choose "Edit" from the context menu, by the way, you'll end up looking at the photo in WinPaint too!
My favorite option for photo editing, however, is actually Windows Photo, which you might be able to launch by double-clicking on the photo file on your Desktop (depending on how your PC's configured), or choosing "Photo" from the Open menu in Windows Photo Viewer. Here's where you'll end up:
This program is designed to edit and work on photographs, so instead of little boxes you can overlay it has features like red eye removal on flash photos, cropping, color adjustment, spot fixes and other photo manipulation capabilities that are useful for, well, photo editing.
Lots of options, as I said. But what I haven't mentioned is that you can actually rotate your images without launching any of these programs by choosing "Rotate Left" or "Rotate Right" from the context menu. You can see it highlighted here:
If all you seek is to rotate the image so it is correctly oriented, it really is that simple. Now I hope between all these different options you can correct the orientation of your photos on your Win10 system!