Some of the photos I take on my iPhone 6 Plus end up with the horizon tilted. Sometimes you can't tell, but other times, it's glaringly obvious. Is this fixable?
There are a lot of photo editing apps available for the Apple iPhone as you doubtless know, but in fact if you have a photo you've taken on your phone that is tilted, you can fix it right quick within the Photos app itself, because it has some basic editing capabilities!
Before I show you that, however, I want to point out that you can actually have a grid displayed when you take photos in iOS 8 by going to Settings > Photos & Camera and looking for this:
That might help you get those pictures straight and level in the first place.
In any case, here's a photo I took where the horizon line is clearly tilted: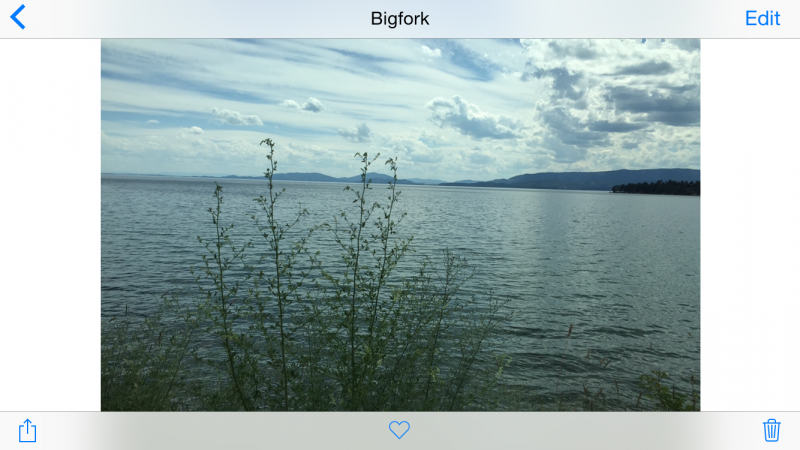 To fix it, tap on Edit on the top right.
A set of basic editing options show up: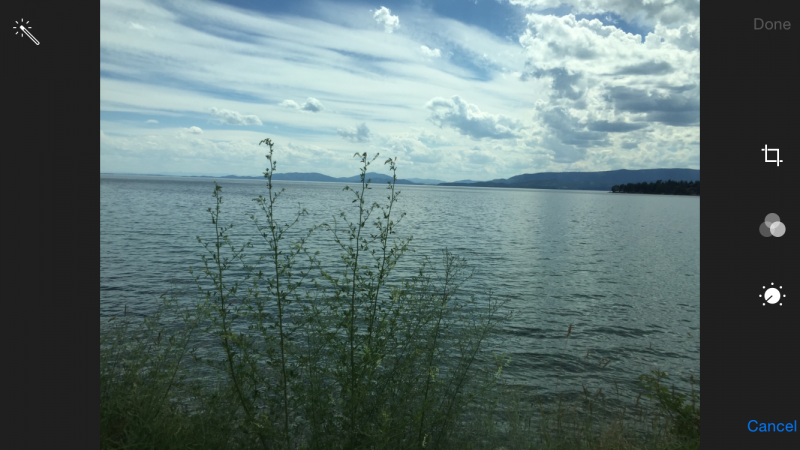 To fix the angle of the image, you'll want to choose the "cropping" tool, so tap on the top of the three icons on the right side of the image.
Now a new display appears:
Look closely: you'll see that I've already tapped and dragged the "level" indicator circle just a little bit to get the horizon to level out. This is easier than it looks because while you're adjusting the angle of your image a grid shows up to help out.
Looks better, doesn't it?
While we're at it, let's boost the saturation just a tiny bit. To do that, back to the main edit window, then tap on the circle icon with the tiny tick marks around it, then choose Color. You'll be presented with a slider showing the image with varying levels of saturation: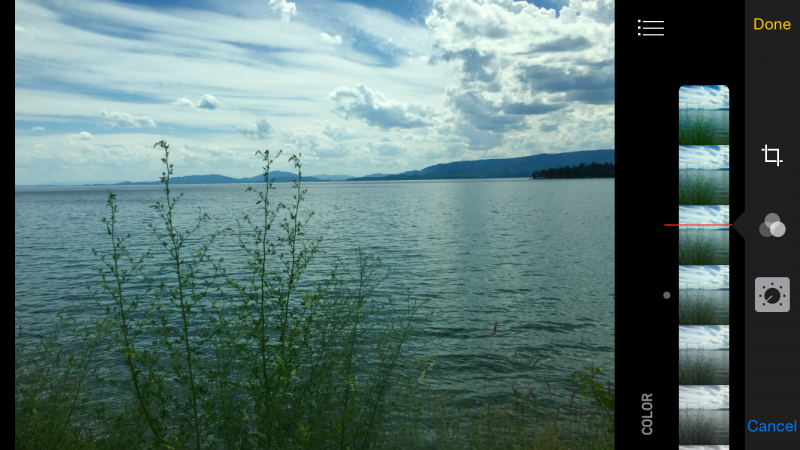 Slide up and down until your image is visually pleasing and….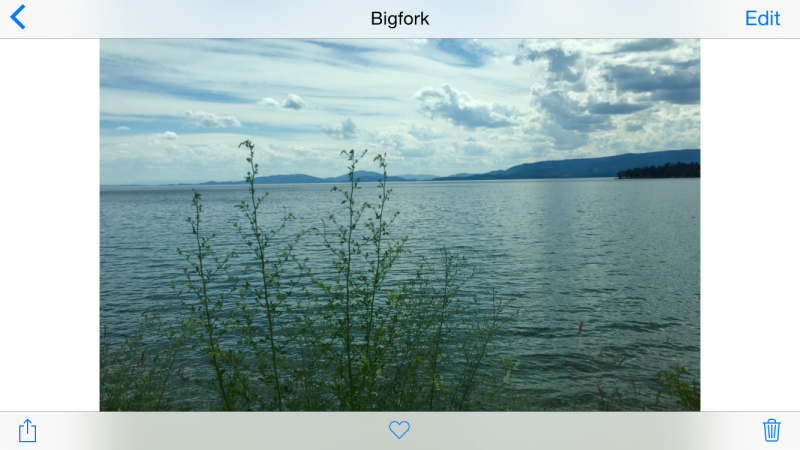 That's a bit better than what we started with, isn't it?