I have heard that there are lots of lectures and related available through iTunes University (iTunesU). Nice. I'm a history buff. How can I find good lectures to download onto my iPhone?
Terrific question, because I think that iTunes University is an unrecognized gem in the iOS ecosystem, with thousands of lectures and talks available for free download right on your Apple iPad or iPhone. How handy is that? The even better news is that you don't even need to use a computer for this task, just make sure you have the iTunesU app on your device.
It's a bit tricky to navigate, however, so let's step through things.
First, here's the icon you seek: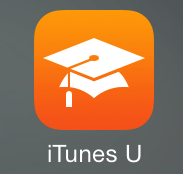 Tap on it and it'll load up the latest…
After a moment or two you end up looking at something quite similar to what you'd see in the regular iTunes Store, actually, complete with picks, collections, etc:
Tap on the "Browse" button on the bottom if you want to dig into the archive and find something specific.
For this demo, I'm going to grab some information from NASA about the Apollo 11 mission. To do that, I'll Browse down to the letter "N" in the "Other" category: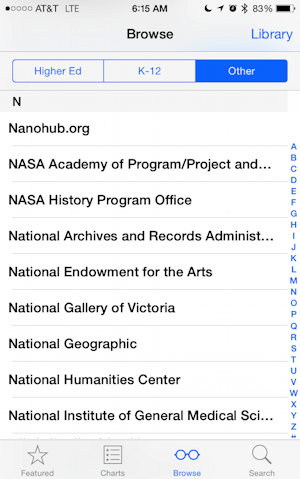 The "NASA History Program Office" sounds like a good match.
A tap and…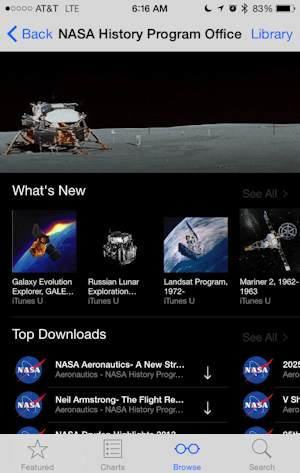 Very cool. Swipe down and tap on the "Notable" button (not shown in the pic above) to get a list of the most notable materials available from NASA's History Office: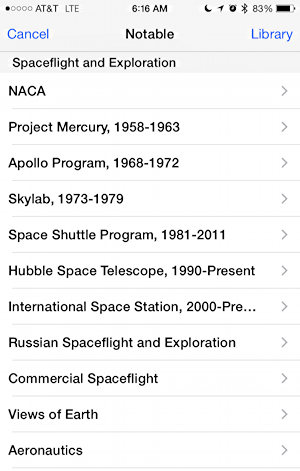 I'll drill down further into the "Apollo Program, 1968-1972".
Now there are sections for most all of the Apollo missions:
Let's dig into "Apollo 11", when we first walked on the moon: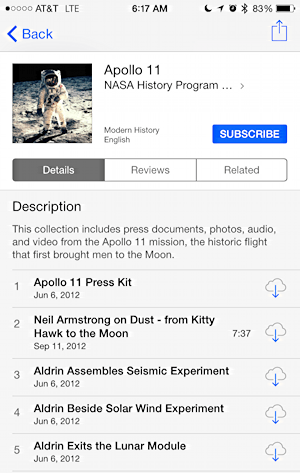 The Apollo 11 Press Kit sounds interesting, as does the talk from astronaut Neil Armstrong about the dust that he found on the lunar surface. I'll tap on the cloud icon adjacent to each…
Here's the Press Kit, a 256+ page PDF document:
More interesting is the audio, which I can then immediately play and enjoy: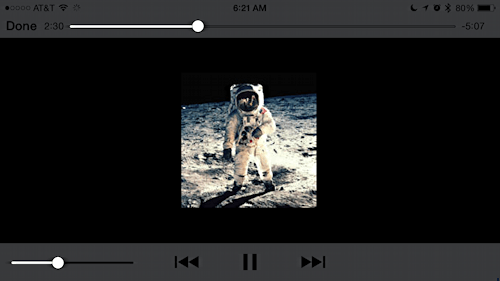 There's a huge amount of content in iTunes University.
Take your time, enjoy!