I want to invite a few friends over for a movie and use Facebook to coordinate everything. I don't want anyone else to know about it, however. How can I do that on Facebook?
That's a great use of Facebook, creating private events, and it makes coordination and discussion super easy, both before and after the event. Better yet, you can also invite that tiny subset of humanity that isn't already on Facebook too, whether you just have a cellphone number or an email address. And yes, if you make it a private event and remember to disable the "invitees can invite friends" option, it's completely invisible unless someone want to take a screenshot or otherwise go through a lot of hoops to share it.
You can also create public events on Facebook too, of course, where people can see the event, they can invite friends to join up and generally blow up your small invite list to dozens, hundreds or even thousands of people. Hopefully not all to fit into your backyard and share a single bathroom, however! 🙂
As it turns out, I have been waiting to watch the season finale of season 7 of Game of Thrones so I can share it with a buddy, and that's a great excuse to invite other people over too, though they'll want to be caught up, of course, so as to avoid spoilers. Here's how I do just that…
First off, from your Facebook page, look on the left side for "Events":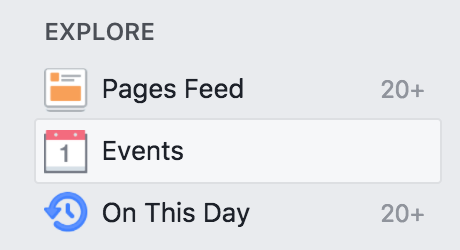 Choose Events and you'll see whatever's in your upcoming schedule – if anything – and some options on the left side of that page, thusly:
As shown above, you want to click on the big blue "+ Create Event" button on the top right. But hang on a second, we need to decide if you want a public or private event. Facebook explains it like this: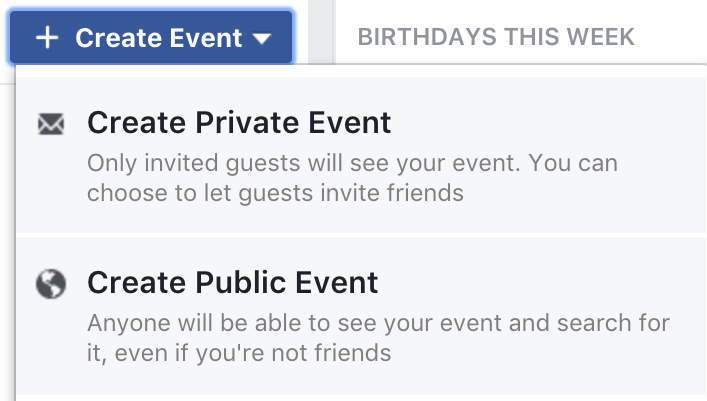 Make sense? If you want to have it be quiet – perhaps a surprise party, or, well, a party for everyone but that crazy sorta-friend you have online – then "Create Private Event" is the way to go!
Now, lots of options:
You can choose a theme from what Facebook offers, but they're pretty boring and generic. Instead upload a photo, but we'll get back to that in a minute. For now, give the event a name (max of 64 characters), specify a location (and you can just say "my house", "union hall, room 11" or similar if you don't want to enter the actual address here) and a start date and time. Optionally an end time, but most events seem to skip that information. Add a good description so people know what you're inviting them to do, what to wear, what to bring, etc.
Very important, note the very bottom checkbox: "Guests can invite friends". If you want to really have it be a small, quiet event, uncheck that box. People can still bring friends, of course, but they can't simply spread your event invitation across dozens of people on Facebook itself.
Here's how I filled my event out: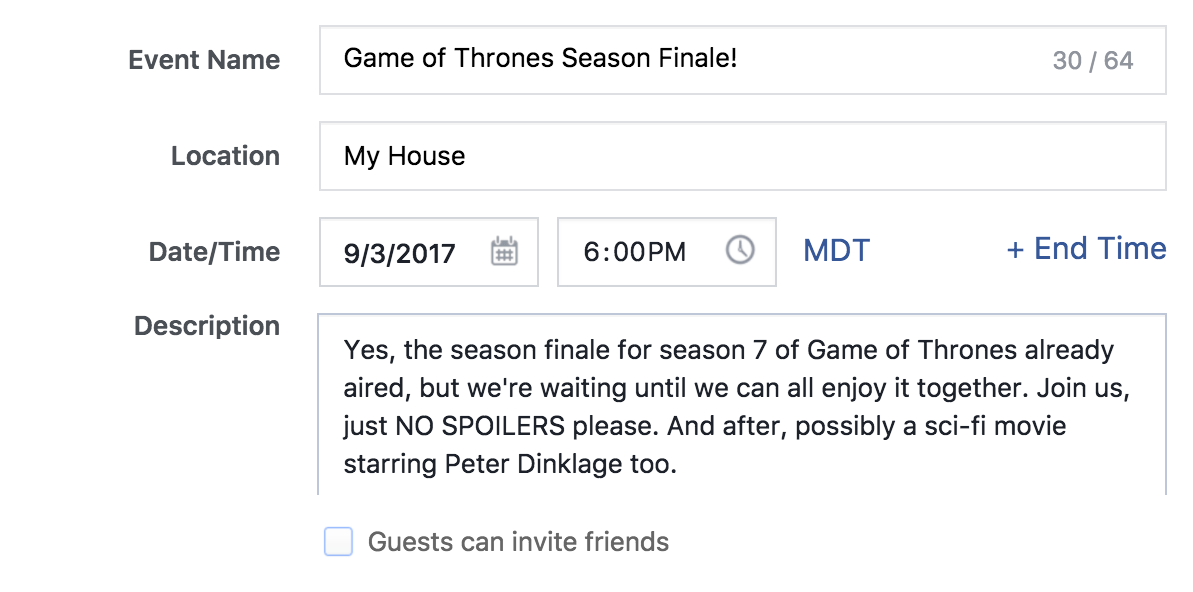 Looks good. Now I'll go back to the top and click on that "Upload Photo" button and specify an image I already grabbed off the Web a few minutes earlier. Pretty epic, actually: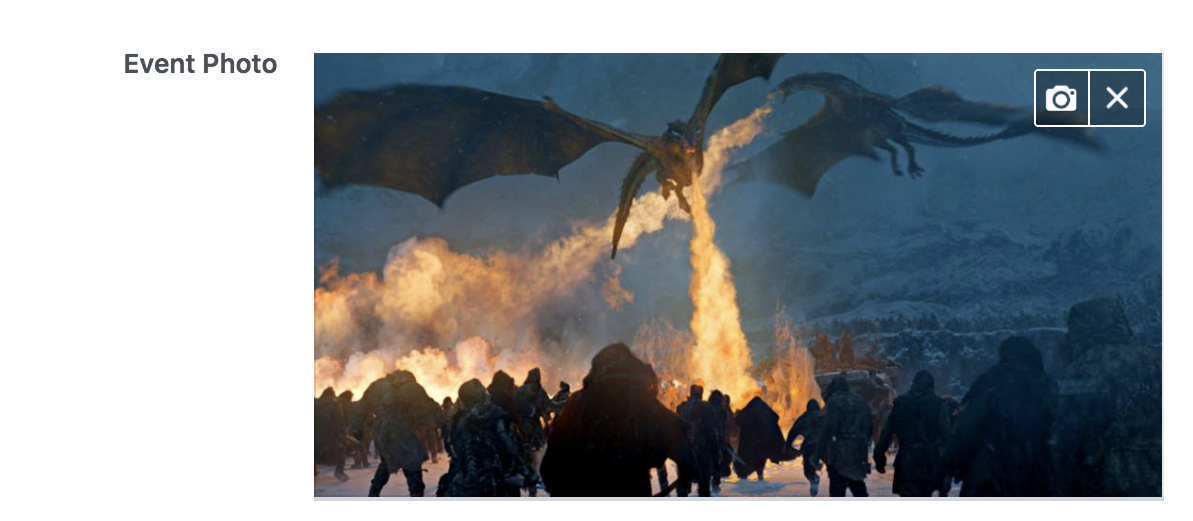 Looks great. Everything's set, including location, time, date and description. Click on the blue "Create Private Event" on the lower right and… you've got a Facebook private event!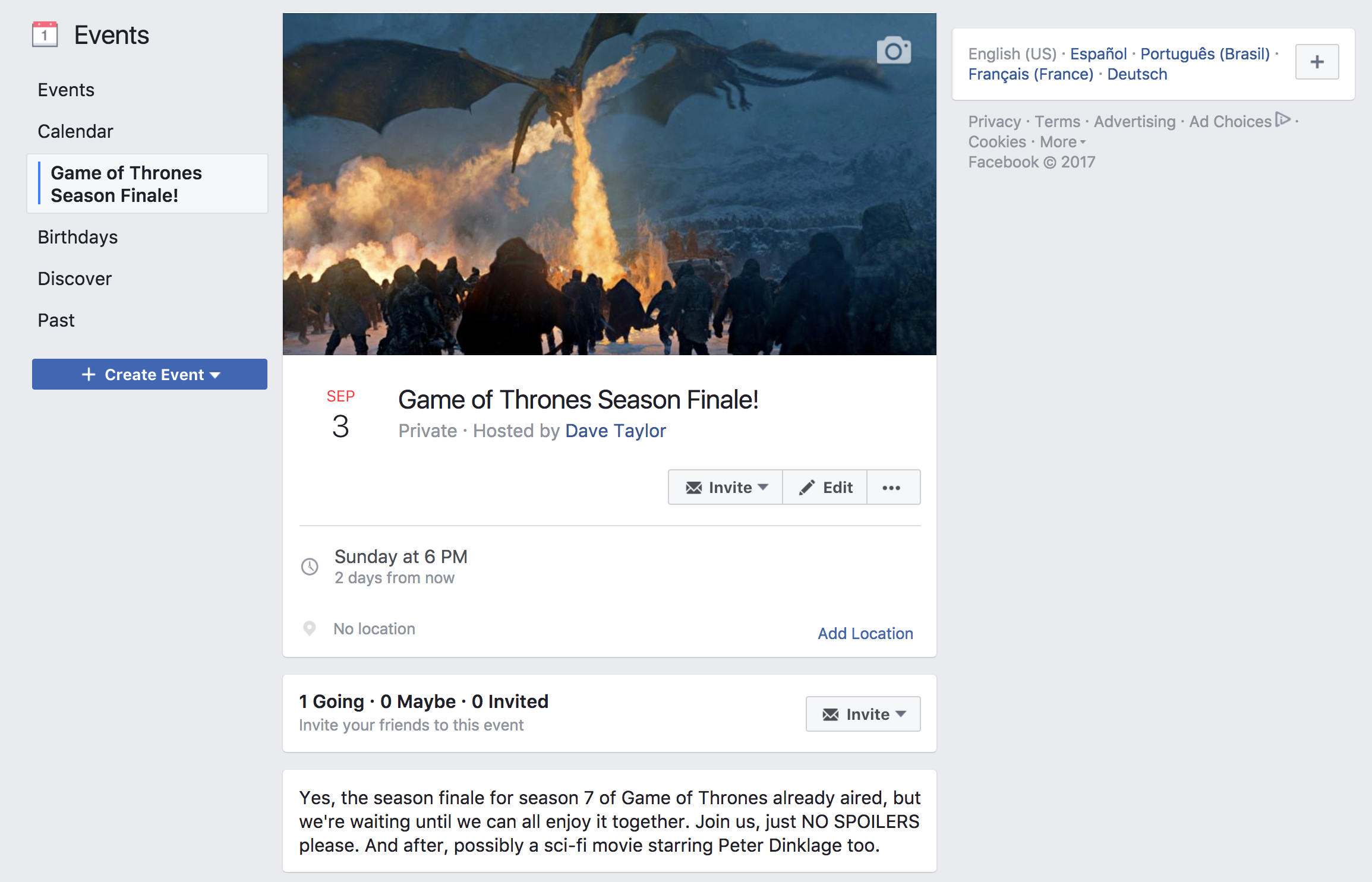 Pretty cool. Looks very legit.
But what have we missed. Ummmm….errr…. inviting people! 🙂
To do that, click on the "Invite" button and you'll get a new window with all of your Facebook friends and a number of different ways you can navigate through the list: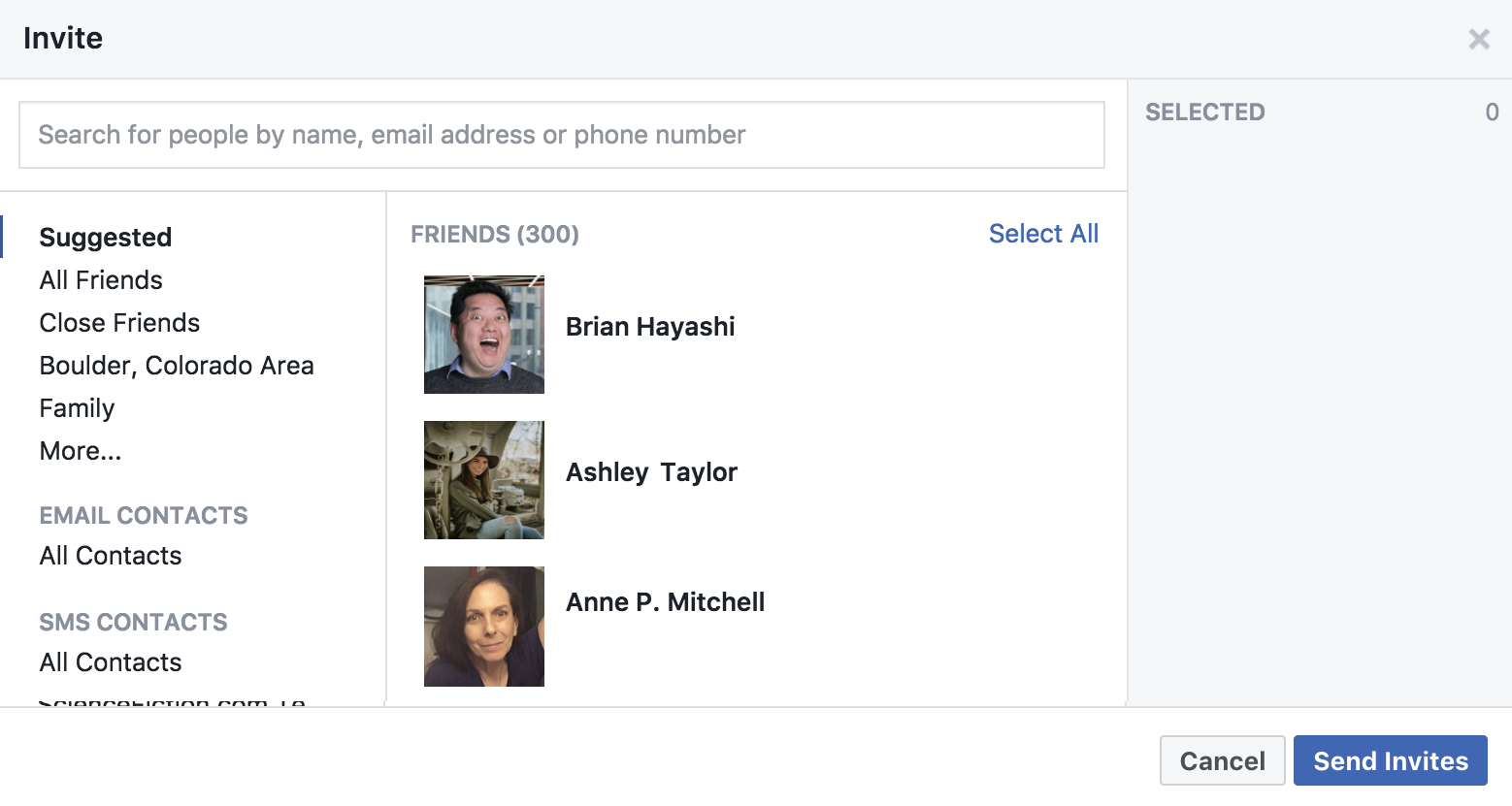 Check the people you'd like to invite and they'll move to the right side of the window. Go through your list, type in names, email addresses, phone numbers, check groups, etc etc and when you're done simply click on the blue "Send Invites:" button on the lower right.
Done. That's it. And as for me, time to prep for the great Game of Thrones Season Finale party!