My daughter watched me enter my Android phone PIN and now she can unlock my phone. Not good. How can I change my PIN in the latest version of Android on a Samsung Galaxy S10 to restore my privacy?
This is a great question because any discussion of phone and device security is important and relevant to today's world. It always surprises me when I see people who have perpetually unlocked phones or a completely trusting home wifi network with no password set. It's not our friends and family that are the great threat but anyone else who might pull into your driveway or grab that phone while you're getting a refill on your coffee at the local café. Do your really want all your data open to the world at large? I didn't think so.
In your case, you might consider some biometrics as a primary unlock mechanism: It's harder for your daughter to duplicate your face or fingerprint than it is for her to learn your PIN code. That Samsung Galaxy S10 supports in-screen fingerprint scanning! Of course, the PIN is a classic unlock and might well be the same on your tablet, computer and even front door deadbolt lock. Which isn't great security but it's okay for most folk 🙂
Anyway, it's pretty darn easy to change the PIN code once you know that you can search for key words or phrases in the Settings app on all modern versions of Android. For example: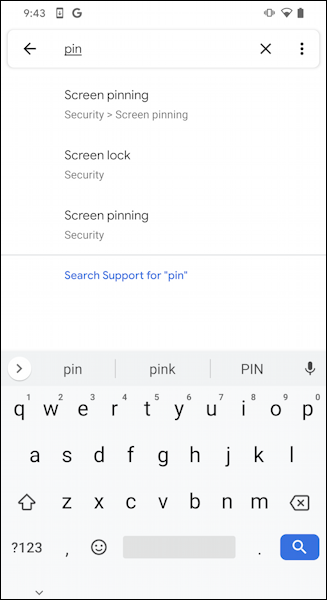 Here I searched for PIN in the settings (this is Android 10 on a Google Pixel 4, so it might be slightly different to your Galaxy S10 which is likely still running Android 9.0).
The result desired is "Screen lock / Security". A tap and you're in the right place: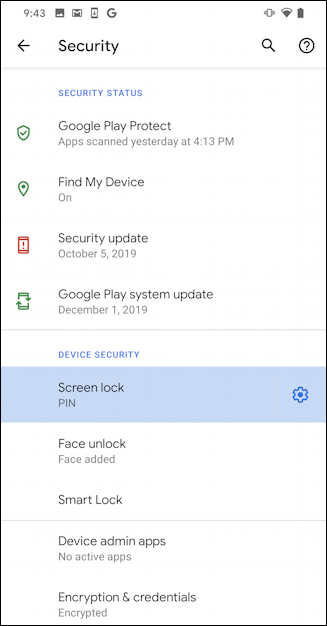 Conveniently, it's highlighted the correct entry for the PIN code on this security settings page. Before we move forward, however, note that entry for "Smart Lock". We'll have a peek at that in a bit, but just know there are a lot of security options. Use 'em!
For now, "Screen lock / PIN" is the desired choice so tap on that.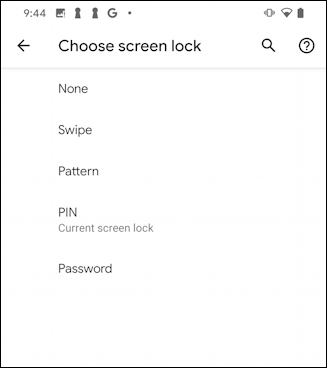 You can easily switch to a swipe or pattern, or even just go old school with Password. Please, please, don't choose "None" even if it's a hassle to unlock your phone sometimes. Trust me on this. But you want to change that PIN? Okay. Tap on "PIN: Current screen lock" to change it.
First step will be to confirm you know the code in the first place, then you can set a new PIN screen lock code: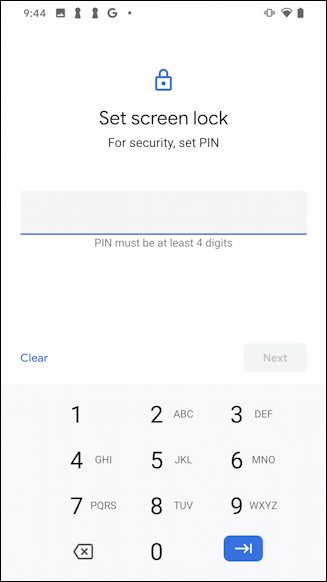 Phone numbers are good security PIN codes as they're nice and long, but your own phone number would be ridiculously easy to guess. Maybe your BFF or your spouse? Still not too hard, but a random 5-6 digit number can be tough to remember. Remember you can also reverse a common sequence of digits too, like the last four of your Mom's cellphone number, and that'll be reasonably easy to remember and enter as needed.
Enter your new PIN code, then tap on the "Next" button. You'll get to re-enter your new PIN for practice: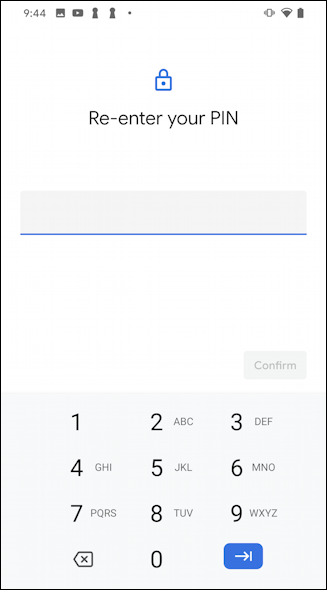 And that's it. Once you tap on "Confirm" it's set. Done. Easy.
Now while you're looking at security, consider some of the Smart Lock options too. There are really interesting ones to explore: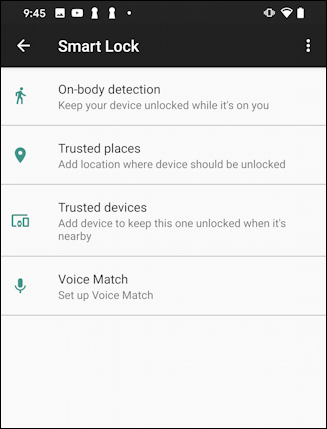 Pretty cool options, actually, that can let your phone be essentially always unlocked when it's on your person but locked if you walk away, for example, or unlocked at home and locked everywhere else you travel. Check 'em out with a mind toward tight, but not too tight security.
And that's it. Take the time to learn about some of the many Android security features and you'll be safe and keeping your text messages away from the prying eyes of your daughter in no time! 🙂
Pro Tip: I've been writing about Android for years. Please check out all my Android help articles for lots of additional tutorials!