I'm trying to switch from Google Chrome to the new Chromium-based Microsoft Edge. But when I search from the Address Bar, it always uses Bing. How can I switch that to Google? Running on Win10.
The world of Web browsers used to be pretty simple. There was Internet Explorer for Windows, Safari for Mac, and a few third party options like Mozilla/Firefox and Opera. Then Google released Chrome browser and its core components open source as Chromium, even as Apple also released WebKit, its open source core to the Safari browser. Now there are oodles of 'em that have the same inner core, but different features, privacy settings, encryption, etc. Somewhere along that journey Microsoft realized that MSIE wasn't able to cut it any more and moved to the entirely new Microsoft Edge browser instead. Built atop Chromium. Yes, a Microsoft browser with Google inside.
As a result, you'd think it would be easy to have it use Google as the default search engine, but somewhere along the development journey Microsoft engineers decided that having a "smart" (yes, in quotes) search engine selector was a better idea. As a result, ya really need to know the secret trick to change default search engine in the latest version of Microsoft Edge.
To start out, just jump into the MS Edge address bar and type in a word, any word: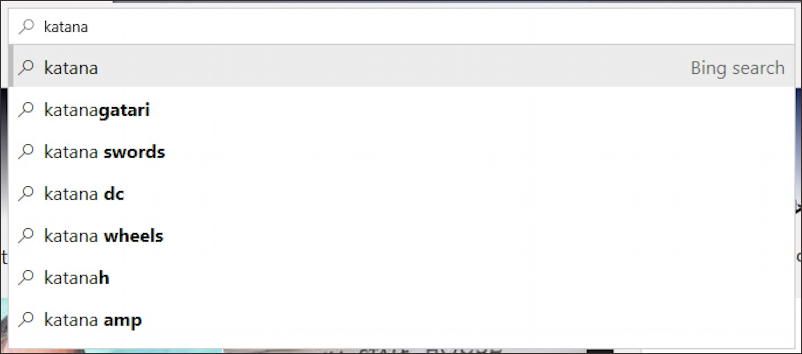 See on the right? "Bing search". Okay, so the default search engine currently is Bing. Press Return or Enter and you'll get the full search results page on Bing, as expected: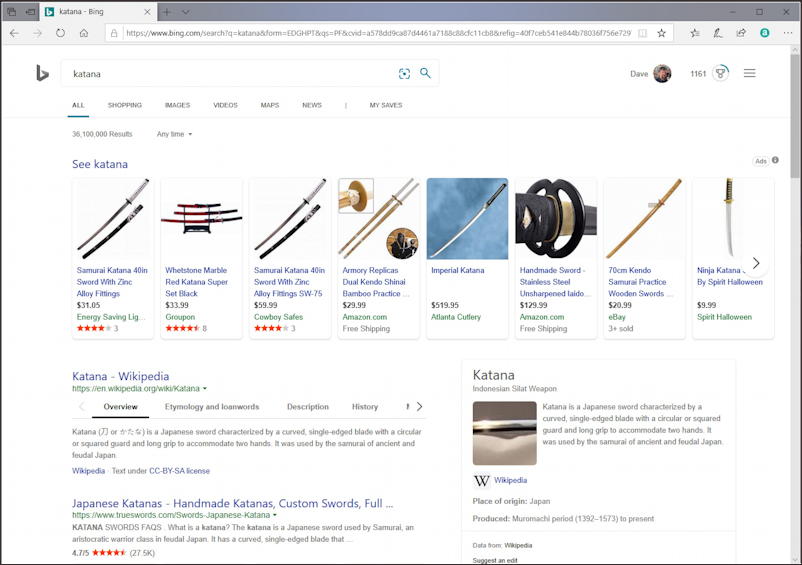 That can teach you a lot about Katanas, but.. what about changing default search engines? To do that, you want to click or tap on the "•••" link on the top right of the Microsoft Edge window. That brings up the main menu: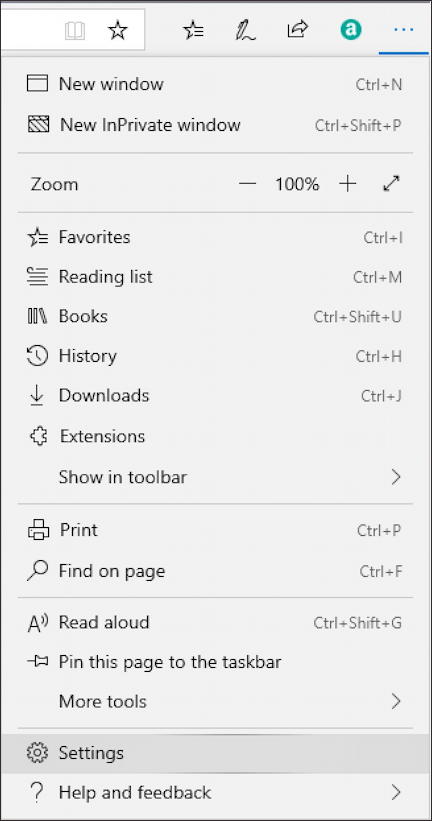 Sooo many choices. So many options. But for our task, you want to go straight to the end and choose "Settings", then choose "Advanced". This is where it starts to get a bit confusing, though. For now, just scroll or swipe to the bottom of the Advanced Settings menu in Microsoft Edge: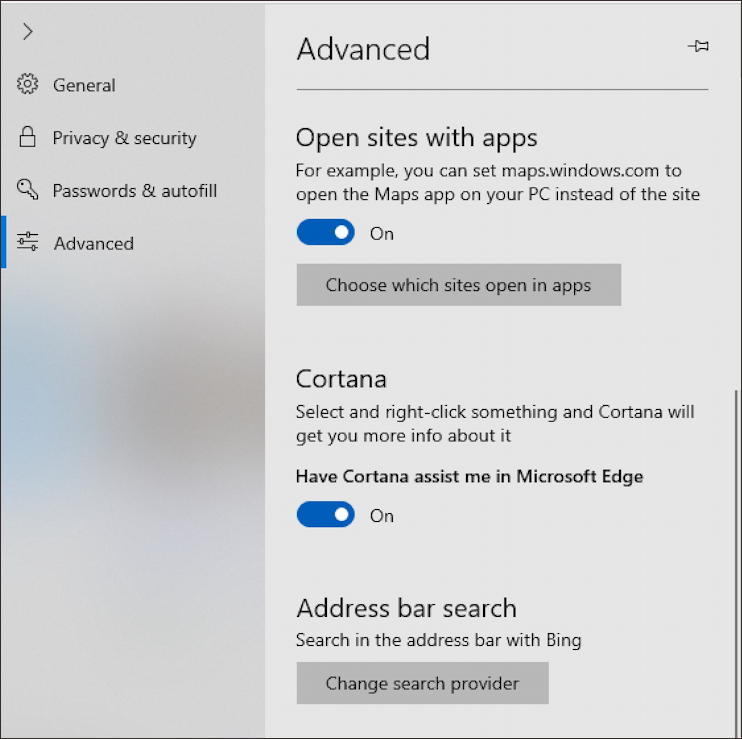 Note: If you see a different set of menu options, including "Privacy & Services" then you're on the non-Chromium version of Microsoft Edge and basically nothing in this article will apply to you. You should look for and download the more recent version, however, as it's faster and is the "future" of Microsoft's Windows Web browser. Start at microsoft.com/edge/ to get the latest!
Looking at the last option, Address bar search, it would be entirely logical to assume that a click on "Change search provider" would let you do just that, right? Well…
No options! I can already hear people saying "oh man, there goes Microsoft again, trapping us in their universe!"
Don't panic. What Edge does is identify new search engines based on you being on the search engine's home page. Sound confusing? It's not, really. For example, if I go to www.google.com and then return to this menu option, check out what shows up:
Notice that it's now showing "Google Search (discovered)" as an option. That'll stick now, too, so you can choose it at any time later if you don't want to switch now. Still, it can be confusing, particularly since the "Learn more" doesn't actually tell you how to add and choose different default search engines.
Heck, it even works with the popular no-tracking DuckDuckGo site too:
So that's the secret. Completely non-obvious, to put it mildly, but still darn helpful to know how to switch default search engines in Microsoft Edge on your Windows 10 computer!
Pro Tip: I've been writing about Windows since the very dawn of the operating system. Heck, I used to run MS-DOS back in the day! Suffice to say, I have a lot of helpful tutorials here on the site, so please do check out all my Windows help pages for additional assistance. Thanks!