I hear about good books all the time at work and would like to buy copies of some for my wife's Kindle, to just show up randomly. Can I do that?
You can definitely buy Kindle ebooks from Amazon.com and have them "sent" to a registered Kindle device or Kindle reader but I suspect you don't want them to show up randomly but actually show up immediately after you've purchased them, yes? 🙂
One way you can buy Kindle books and push them to your wife's reader is to just peruse the Amazon store and see which of the books are available for the Kindle, but there's a smarter way, a way you can go straight to the Kindle store and also keep an eye on sales, recommendations, new books by authors you or your partner like, etc. Weirdly, it's not obvious how to do that, however.
So let's take a look!
First off, the Amazon.com home page:
Don't just start browsing, however. On the top left see where it shows "Shop by Department"?
Move your mouse over that area — but don't click — to bring up the shop by department menu: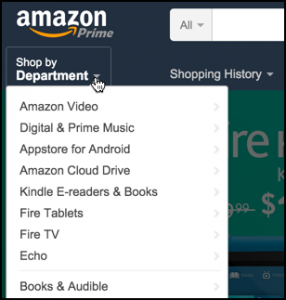 You want to now move your cursor over where it says "Kindle E-readers & Books".
The result is a big submenu with oodles of choices: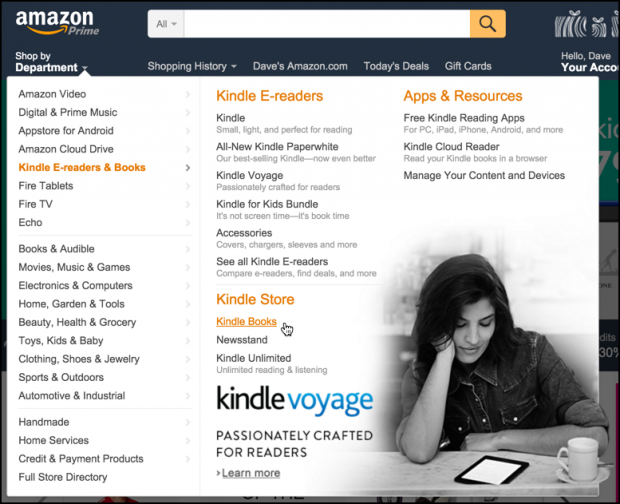 Now you'll need eagle eyes to find "Kindle Books".
Tip: On the above that's where the cursor is pointing, in the middle column.
Click on it and you're in the Amazon Kindle bookstore!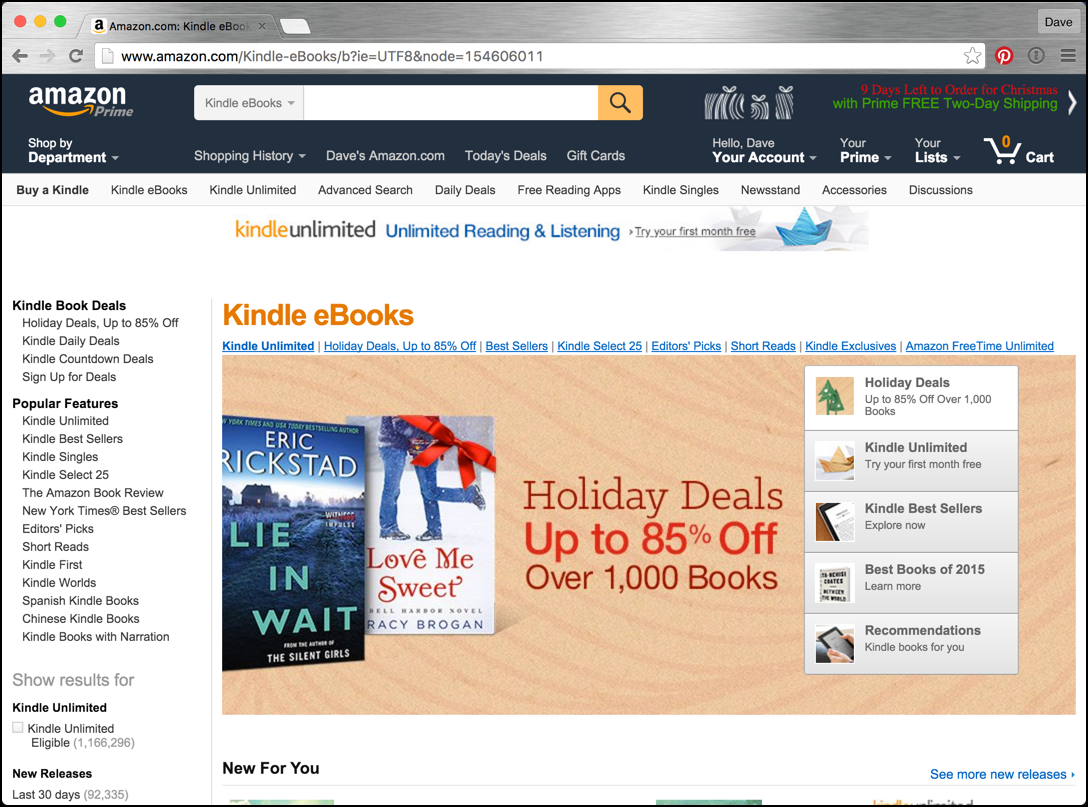 Before you go anywhere else, scroll down, there are a lot of great sections to explore.
First, Recommended for You: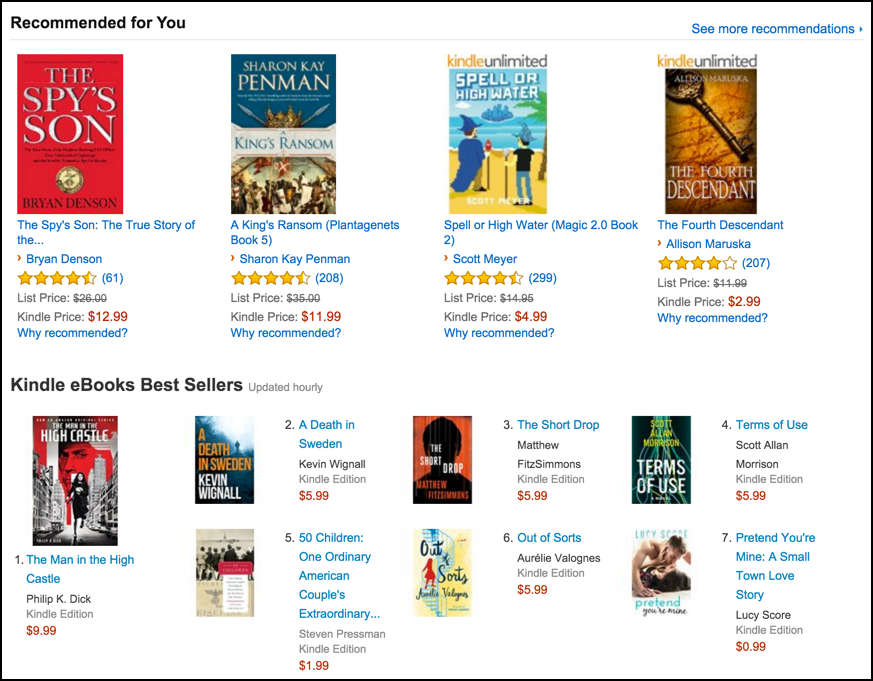 But there's still more.
Keep scrolling down and you'll find New & Noteworthy Kindle Books: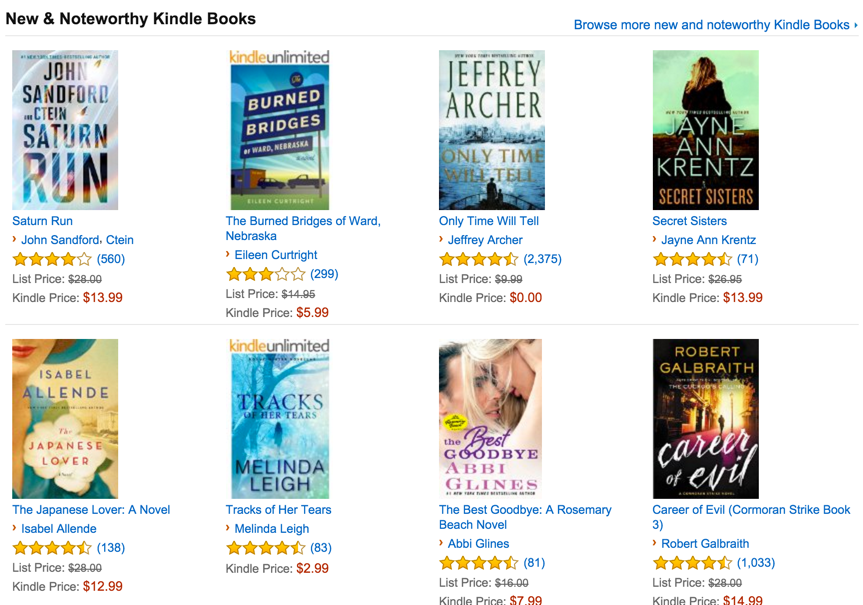 I often find something good right there on the home page, which is handy.
Once you do find a book that looks good , make sure before you click "Buy" that you have things set up properly: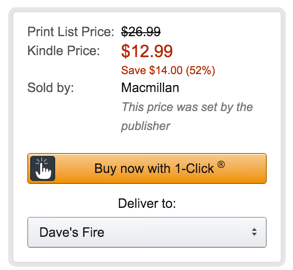 Key element: make sure you have "Deliver to" set up to point to your wife's Kindle, and when you click "Buy" it should immediately appear, be queued up and appear on the device.
The confirmation from Amazon:

That's all there is. Now, I hope you pick some great books!