I'm about to turn in an Acura rental car and want to remove my phone from the connected phone list but can't figure out how to delete it. It's a new Acura and I have a Samsung Galaxy S22, if that makes any difference.
It's smart that you're paying attention to your phone connection on a rental car, actually! Too many people omit the final step before turning in the vehicle of removing all paired Bluetooth phones. Why? Because part of the pairing process includes the vehicle downloading your entire contact list or address book. When it's your car, it's quite handy to push the talk button on the steering wheel and say "call aunt may" but no one wants to leave their entire contacts list for the next renter to peruse or access. Solution: Delete your phone from the vehicle before you return it.
The problem is that every single car manufacturer has a different way to do this and I certainly wouldn't rely on the people processing returned vehicles to reset the infotainment system back to its original settings. We've all had rentals that had strange preset radio stations, this isn't much different. Let's do just that with the Acura!
HOW TO ACCESS INFOTAINMENT SETTINGS IN AN ACURA
For this demo, I'll be using a 2022 Acura MDX, but while the entertainment (often called the infotainment) system on your Acura rental might be a different version, odds are good that the basic steps are quite similar, if not identical. Here's the Home view:

Once you're at this point, use the trackpad to choose "Settings". The second option is "Connections":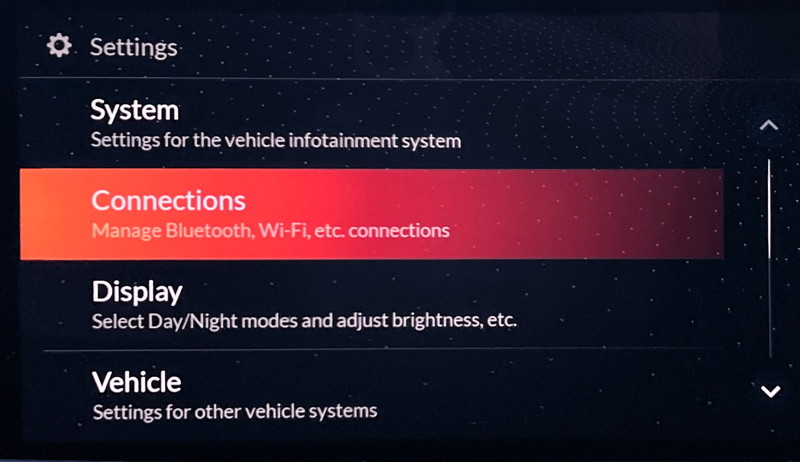 Hopefully you had a chance to check out some of the other settings while you had the Acura, as they are surprisingly configurable vehicles that meet lots of people's different driving preferences!
Use the trackpad to choose "Connections"…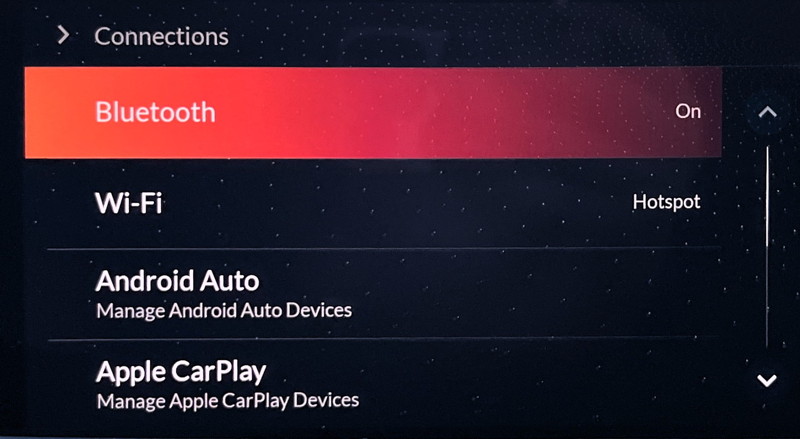 You're getting closer and closer! One more tap, this time on "Bluetooth".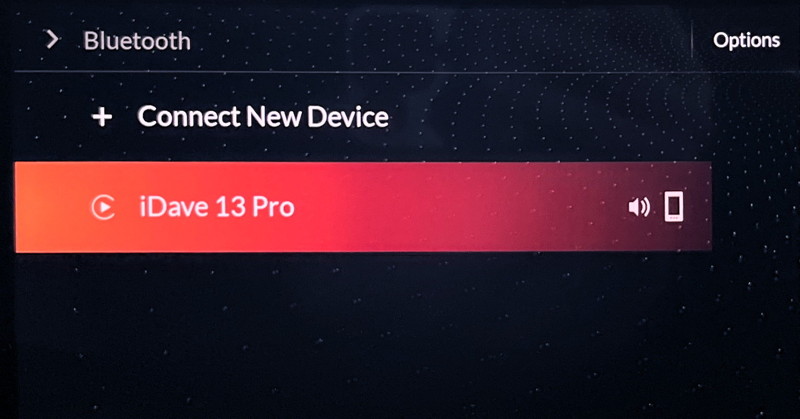 Finally, a list of connected phones. In this instance, it's just my own phone, iDave 13 Pro. Find your phone and choose it.
HOW TO DELETE A PHONE CONNECTION FROM AN ACURA
At this point, you'll see information about your phone, but it's not at all obvious how to delete the connection: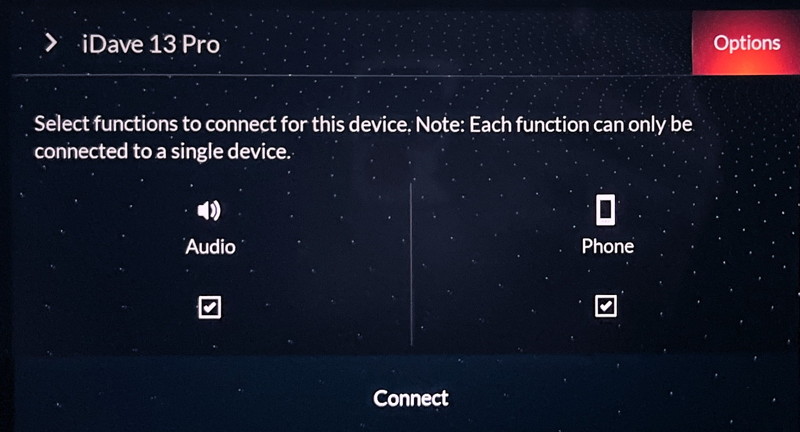 Turns out that the delete feature is hidden in "Options", which can be a bit tricky to access with the touchpad.
Once you choose "Options", however, you'll see that it's pretty straightforward: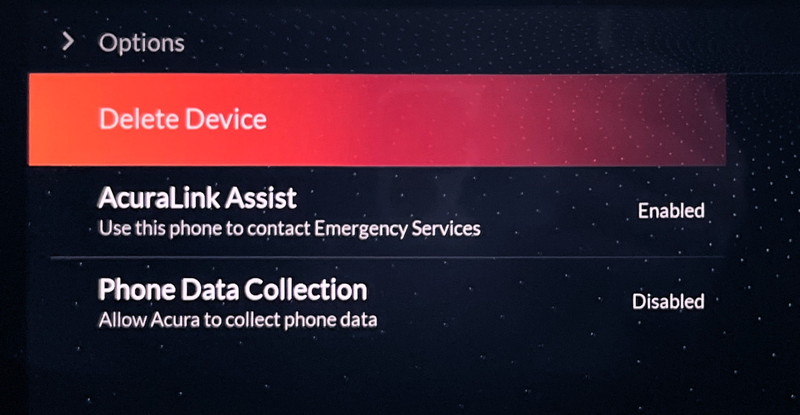 Even if you're not going to delete your phone, you might want to know that Acura can collect phone data (but that you can opt out). Worth checking, for sure.
Meanwhile, back on task, it's time to choose "Delete Device". Confirm that's what you want to do…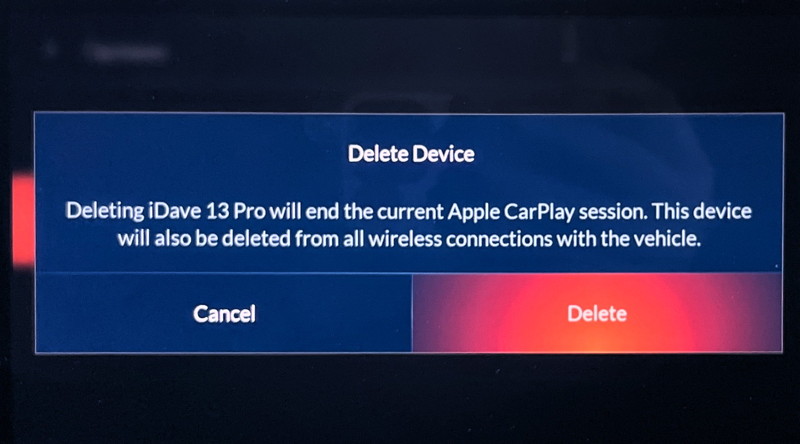 And you're done. Phone deleted, and the Bluetooth area now has nothing in its phone list: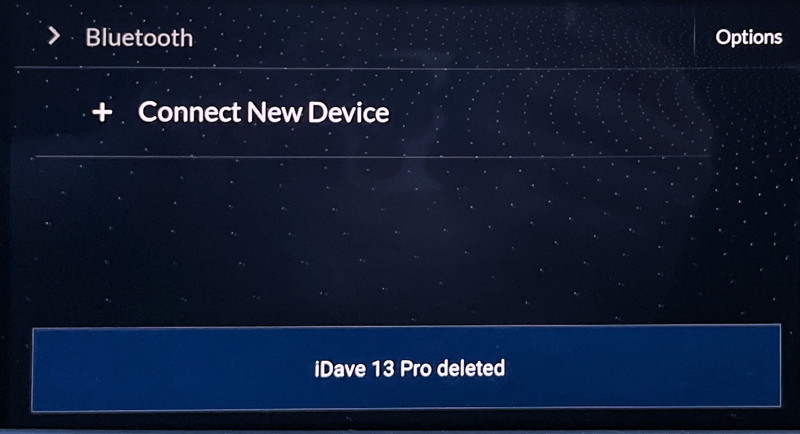 Now you know. Make sure you establish Delete Phone from Bluetooth System as a new habit every time you return a rental and you'll be safe knowing no one else is poking through your address book!
Pro Tip: I've been writing about basic computing, including automotive systems, for many years. Please check out my computer basics and tutorials to see what other helpful articles I've written!