I have been copying photo files to my Windows PC, cropping them, and sending the files back to my Linux server. Crazy, I know! Is there a better way to quickly crop photographs in Ubuntu?
There's much to be said for a solution that involves doing what you know rather than learning yet another new tool, application or program. But you're right, copying photos to your PC so you can do some rudimentary editing like a crop and then moving them back to your Ubuntu Linux system might just qualify as more work than it's worth.
There are certainly some powerful graphics and photo editors for the Linux platform but even without adding any third party software to your system, you can use the adequately powered Shotwell image viewer to do basic editing tasks too. Don't have that on your system? Grab a copy from the GNOME archive site: Shotwell.
It's hard to say why Shotwell isn't the default app for opening up image files, actually, but that's a separate discussion, I suppose. For now, make sure you have it on your computer – or install it as needed – and then let's look at how easy it makes cropping your photo images without ever leaving the Linux universe…
To start, here's a photo of a 2020 Honda CR-V that I want to crop down just a bit. Double clicking on the file icon from the Ubuntu desktop and it opens up in the Linux Image Viewer: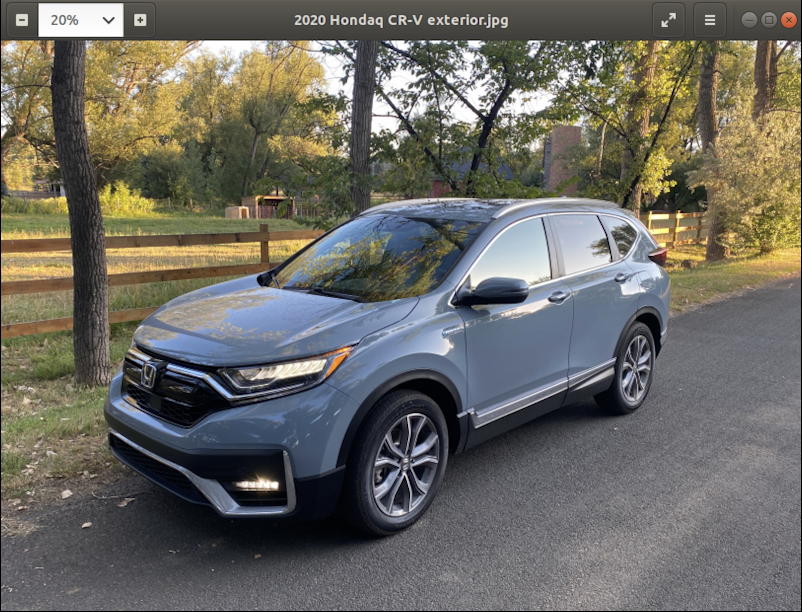 Useful for viewing image files, but there are really no tools or capabilities for modifying the image in even the most basic ways. So it's time to switch to Shotwell. Easiest way to do that is to right-click on the image file on the Linux desktop. A menu appears:
Lots of choices and options, but you want to choose "Open with Other Application", as highlighted.
The system will then generate a list of installed programs that are known to be able to handle this particular image format. On my Ubuntu box, that list looks like: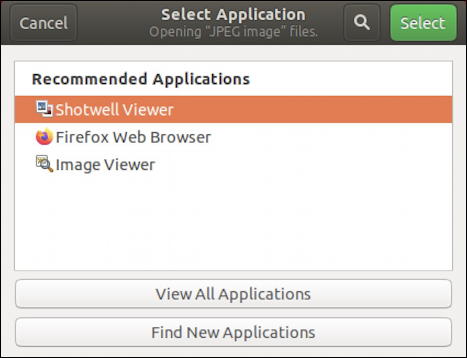 Top of my list is "Shotwell Viewer". That's the app! A click to launch it and I'm again looking at that Honda photo, but in this program rather than in Image Viewer: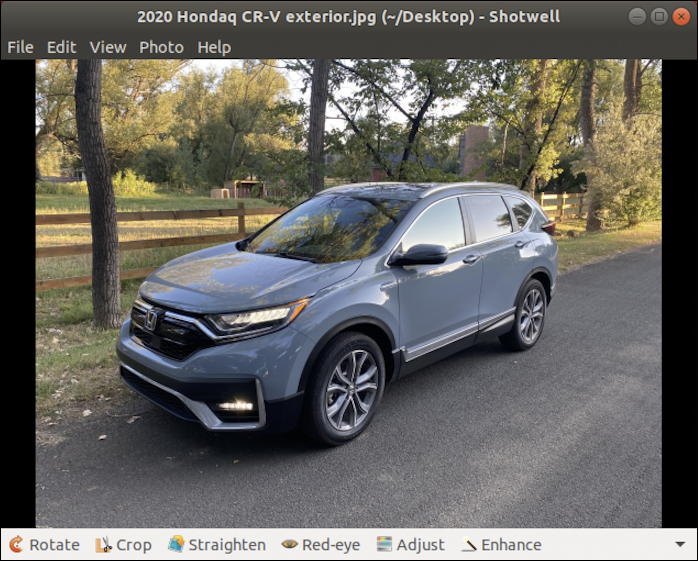 Of particular importance is the row of tools along the bottom! You can see it's Rotate, Crop, Straighten, Red-eye, Adjust and Enhance. Unquestionably useful for cleaning up your photos. For this task, a click on Crop in Shotwell Viewer and a box appears:
The default crop box is square (perfect for Instagram, I suppose) but I always just switch it to Unconstrained, then click and drag corners of the crop box to get it just so for my photo:
Ready to crop your image? Click on "Crop" and it's resized! Now you can use File > Save As… to give the new image a new name, and even select a different image format:
I happen to be somewhat of a PNG enthusiast and prefer it over the old-school JPG (JPEG) format. Easily changed as part of the process, along with entering a new name as necessary:
Notice you can scale the image as you save it if desired and skip exporting metadata (like the GPS coordinates of where the photo was taken). That's it. Done. New cropped image is now on your Ubuntu Linux desktop and you're ready to proceed, no copying to your PC required!
Pro Tip: I've been involved with Linux since the very early days. Please do check out my extensive Linux help area for lots more tutorials while you're visiting the site. Thanks!