I've been posting some fairly controversial videos on my YouTube channel and want to hide likes/dislikes and my overall channel subscriber count. Is that even possible on YouTube?
There's no question that YouTube is a curious and interesting place to share video content. If you're even the slightest bit controversial then the haters will pop up and downvote you within hours. While any savvy YouTube viewer knows to take the likes vs. dislikes count and ratio with a grain of salt (or 1000 grains!), it can still be frustrating to share something just to find that there are two dislikes for every like you receive. Fortunately, YouTube's team realizes that this user feedback can be problematic for some channels and it offers a variety of ways you can hide likes/dislikes.
Not only that, but, yes, you can also hide your subscriber count if you're getting haters picking on you because you don't have millions of them for your YouTube channel. Since visibility is so much at the whim of the YouTube search engine (etc) there are unquestionably channels with a few hundred subscribers consistently posting far more valuable content than those with millions of subs. To have a look at how to manage both data points I'll use my AskDaveTaylor YouTube channel. You are a subscriber, right? 🙂
First off, here's one of my videos with both the like/dislike and subscriber counts highlighted: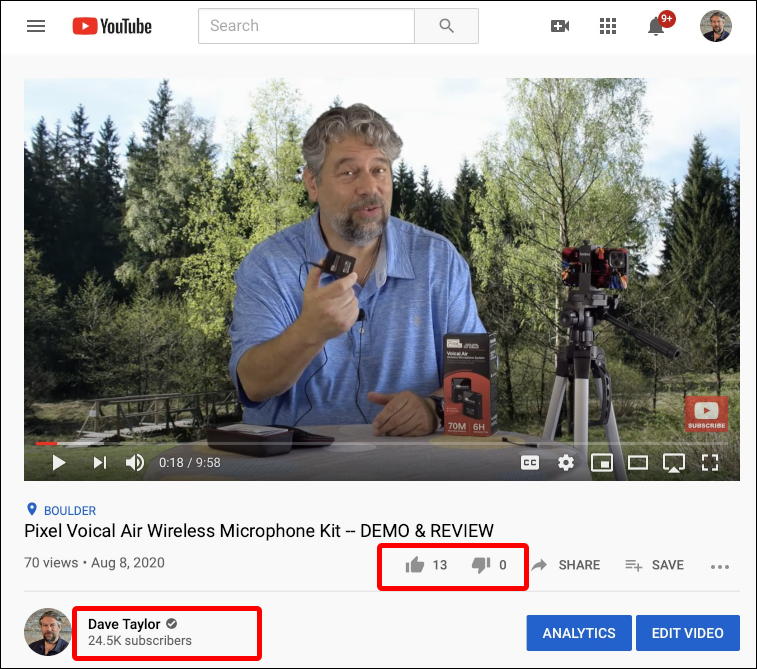 There are three different places you can hide user votes for a video; during upload, in your overall channel settings, and for a specific video once it's gone live. While you're uploading, look in "More options" on the first upload screen and near the bottom you'll find:

It's that checkbox that you can change: Uncheck "Show how many viewers like and dislike this video" and that'll never be shown to a viewer from the get-go. They can still vote, of course, but won't see the 17 likes, 151 dislikes feedback or similar.
On a published video, go into the Creator Studio edit page for that particular video and you'll find this set of options in Details > More options:

How about that subscriber count? In Creator Studio there's a gear icon shown on the lower left corner. Click on it and you can get to your channel settings, including this set of options in Settings > Channel > Advanced settings: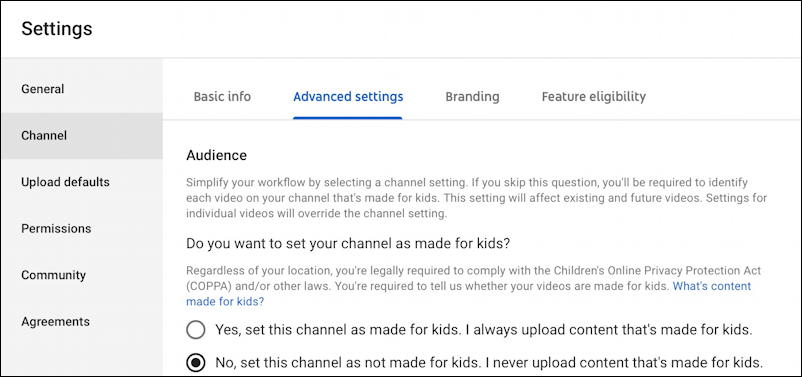 Scroll down to the bottom of this window and voilà! a way to hide the number of subscribers to your channel:
Simply uncheck "Display the number of people subscribed to my channel" and your YouTube channel will be mysterious. I will note that I don't recall ever seeing any videos on YouTube where the subscriber count to a channel is hidden, but it would be an interesting experiment to see how your community responds. Good luck!
Pro Tip: I've been writing about YouTube for years and have amassed quite a library of YouTube help articles here on the site. Please do check it out while you're visiting and hey, why not subscribe to AskDaveTaylor on YouTube while you're at it? Thanks!