What a gaffe! I wanted to get more information about the new TomTom turn-by-turn directions application for the Apple iPhone 3GS and clicked "Buy App" instead of the icon for the app. Next thing I know, I've just paid $99 for this app and it's downloading onto my computer. Not good, not good at all! What can I do?
Now that there are more expensive applications showing up in the Apple iPhone Applications Store (aka the "app store"), you're not the first person to find that leaving "one-click" purchasing enabled has a high risk associated with it: instead of accidentally buying a $2.99 game, you might find yourself accidentally buying a $99 application.
The first thing you want to do is immediately cancel the download if you find this has happened to you: that's the honest thing since you're going to ask to get the transaction cancelled, right? You can do that by simply clicking on the "download" option on the left navigational list in iTunes and clicking on the small "x" to the right of the download progress monitor.
Okay, so now you want to report a problem. This is done by going to "View My Account…" off the "Store" menu:


Once you do that, you'll see a list of your latest transactions, like this: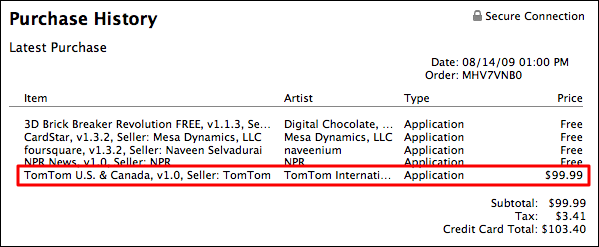 I've highlighted my own experience with this frustrating mistake, the same accidental purchase of the TomTom navigational system.
Scroll down a bit further on this screen and you'll see that there's a "Report a Problem" button:


Click on it and now you'll see a new column appear on your transaction record:



Click on "Report a Problem" and fill in the form that pops up, explaining exactly what happens. And then wait and hope for a positive response from Apple…
Disabling One-Click Purchases in iTunes
The other half of this problem is to ensure that it doesn't happen again, and for this, you can simply turn off one-click purchasing. This is done by choosing "Preferences…" from the iTunes menu, which brings up this: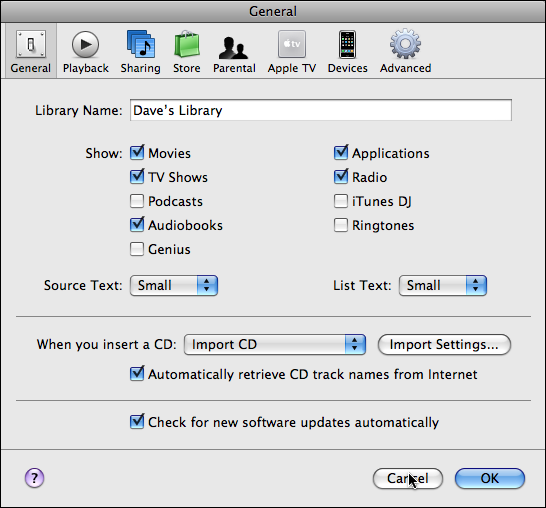 Click on "Store" and you'll see exactly what you need to tweak: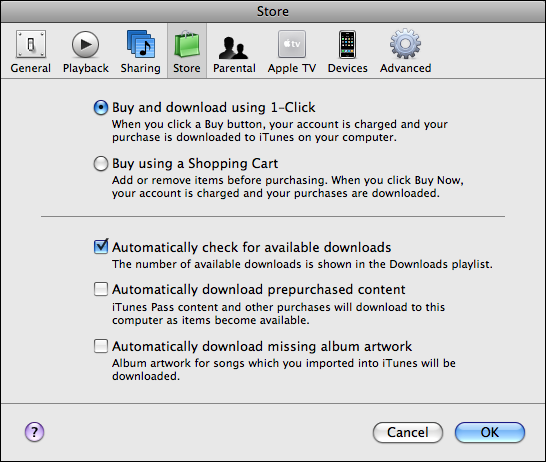 When you're looking at free apps, "purchase and download" sounds like a plan, but when you're checking out expensive applications, well, you already know it's a dangerous setting to have. Change it, click on "OK" and you'll never have this again.
Hope that helps you out!

And as for me? I'm glad to report that in less than 12 hours I had a response from Apple telling me that they'd reversed the charge and suggested I change the configuration to use a shopping cart (exactly what's explained in this article). Nice job, Apple!