My 8yo daughter is bugging me to get her a "hatchimal" but I have no idea what they are and whether they're age appropriate. Can you tell me what they are and where to get hatchimals?
Every year there seems to be that one toy that ends up being the hottest item, the big fad for holiday buying, the one that every child seems to decide simultaneously is the only source of happiness for them. Heck, that even happens in horror films if you recall the very beginning of the first Child's Play movie! Parents go crazy trying to meet their child's wishes, going from store to store and even sometimes getting into fistfights when it's the very last unit in stock at the local department store.
This year, many experts believe it's going to be the Hatchimal that'll win this honor, being the must-have toy for children throughout the United States. It's certainly brilliantly designed and set up for success.
But what is it?
It's a cute little stuffed animal that arrives in your household hidden in what looks like a dinosaur egg. Interact with the egg enough and it'll "hatch" and the little creature comes out, all ready to play, as you can see in this photo: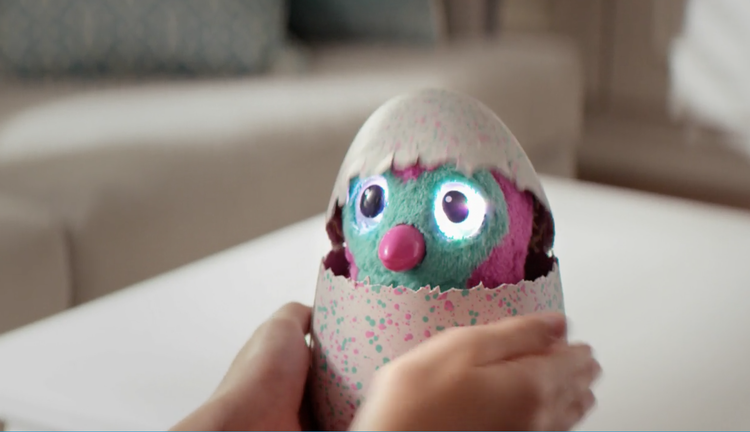 That's a "Penguala" above and it's just hatching after the child's had a chance to nurture the egg for a while. Yup, these are toys that require their owner to play with them, somewhat akin to the earlier Tamagotchi keyfob digital pets from the late 1990's.
And they're darn cute, as these two attest:
The hatching Hatchimal on the left is the Bearakeet and a Burtle is on the right side. In case you're curious!
But they're not just cute stuffies in an innovative container, they actually "grow up" as children play with them, going through five different developmental stages: egg, hatching, baby, toddler and kid. At the last stage, the Hatchimal can play a variety of games with your child, including walking, talking, dancing, playing a version of Simon Says, and even being "psychic hatchimal" where it can answer yes/no questions like a cute, furry Magic 8-Ball.
The entire interaction is communicated through eye color and there's quite a language, with the little critter being able to communicate if it's cold, scared, hungry, sick, going to sleep, has the hiccups, or even just chill so the child can listen to its heartbeat. It's exactly the kind of thing where your 8yo will be saying things like "Oh! She's hungry!" as you look cluelessly at the rainbow eyes.
And get this: hatching time varies too, as the company explains: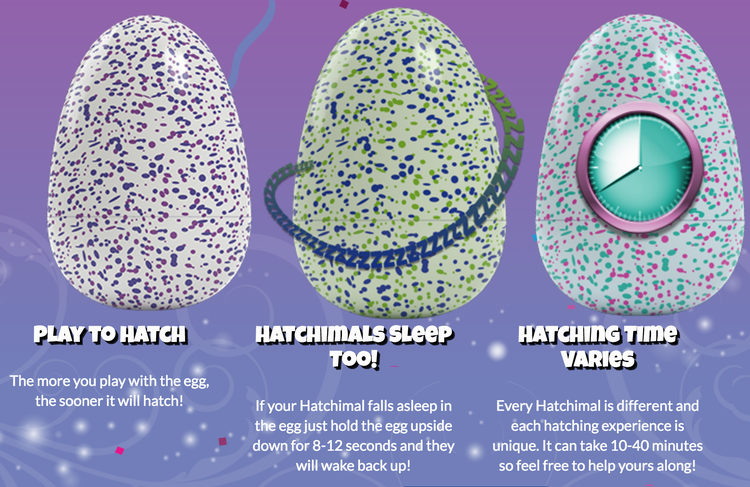 Hatchimals has also learned from previous companies about creating scarcity and fostering demand through its distribution channels. There are specific Hatchimals that are only available through specific retailers: Burtles are only available through Walmart, Owlicorns are only through Toys-R-Us and Bearakeet is only through Target. You can get the other ones through Amazon.com if you prefer. Oh, and they ain't cheap, they're anywhere from $150-$200 per Hatchimal and you don't know exactly which one you've purchased until it hatches!
If you can afford it and your daughter — or son! — has a personality where they'll love and nurture this sophisticated toy wrapped in a cute, fuzzy exterior, then I would suggest you consider acquiring one sooner, not later. And next year? Who knows what'll be popular!