I don't know what I touched, but suddenly my Win10 laptop computer is showing the Start Menu as a start screen, and every app takes up the entire screen. I hate it! How do I switch back?
Since you know the right name for the Start Menu I have a sneaking suspicion that you've been with Windows 10 from the early days when it forced you to use the start menu as a full screen. A cool idea if you had a tablet or were using the device primarily in a touch configuration, but for all too many users, the nostalgia for a desktop and menu as was in all previous versions of Windows was overwhelming.
Microsoft heard everyone's complaints and brought back the Start Menu, though in Win10.1 it still has those little "tiles" or squares for most information. That's what they now call "tablet mode", and before I show you how to switch back, let me give you a super quick tour of a few features of the full screen mode that might be interesting for you to check out…
Let's start with that Start Screen. As you say, it's a full screen experience. Here's how that looks: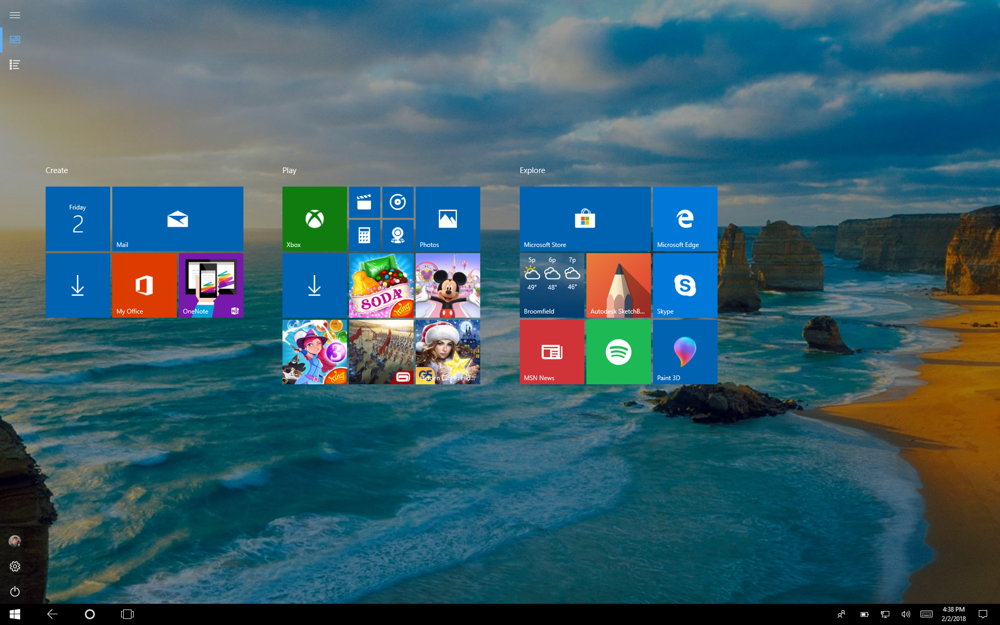 My biggest complaint with this particular view is that new programs don't show up automatically. In fact, it's a common question from Windows users now where did my new program go and how do I get to it?
Programmers have addresses the issue by dropping shortcuts onto the Desktop, but that's not a great solution and since Win10 tried to deprecate the "desktop" idea in the first place, it wasn't so useful. Instead, look closely at the top left of the full screen mode and you'll notice some system icons: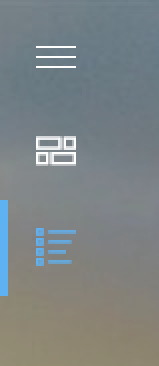 Turns out this lets you switch between the two modes, pinned tiles and all apps. Tap or click on the lower of the choices (as highlighted above) and the screen will change into something that's perhaps a bit less pretty, but is far more useful:
Now all new apps have a "New" adjacent to them, and any programs you add to your computer automatically show up in alphabetical order as organized. A much easier way to navigate the applications and programs on your Windows 10 system, for sure.
Tap or click on the left edge and a small bar comes out with labels for all the buttons: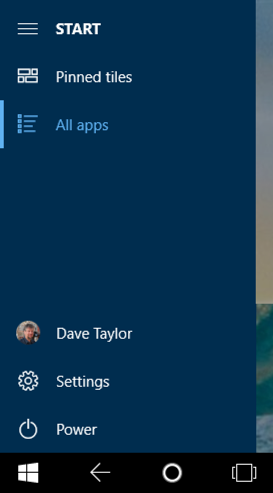 Notice in particular that the bottom gives you quick and easy access to your own profile, system settings and power. That last one's particularly good to go if you need to restart, etc!
On the right side, tap on the notifications icon, the icon that's in the very lowest, rightmost spot on the TaskBar. Your system notifications show up:
Much more importantly, however, notice the leftmost button along the bottom: Tablet mode. That's the one! Tap or click on it and you'll jump out of tablet / Start Screen mode: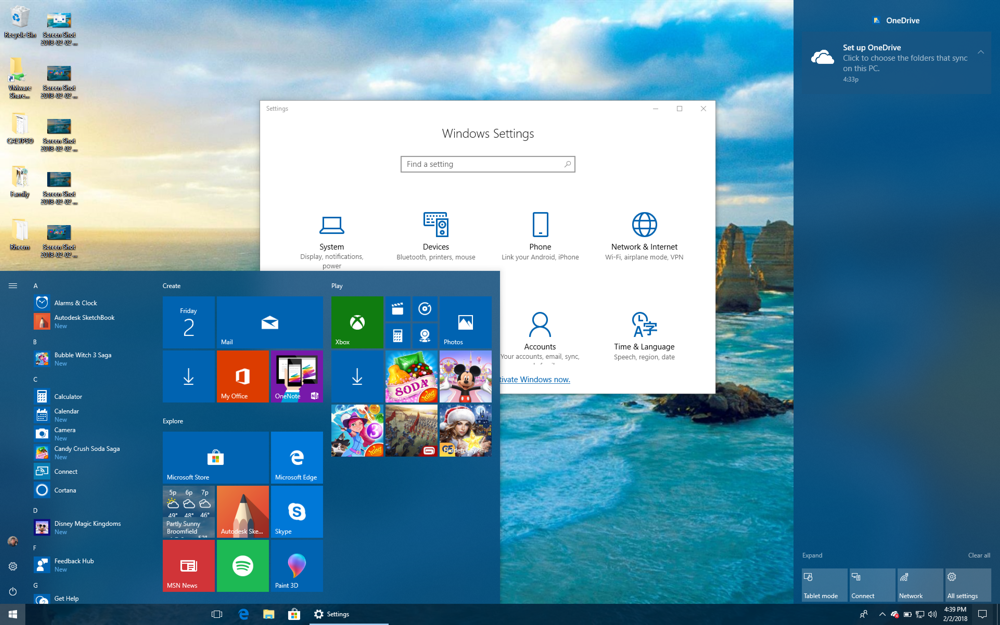 Tap the Tablet mode button again and you're back in. So now that you know the fast and easy way to switch, why not try pinning your favorite apps and using tablet mode for a bit to see if you can grow to love it? 🙂
Pro Tip: While you're here, don't miss our extensive Windows help area!