I've installed OpenSUSE Linux on my old Dell laptop and it's working great. Except I miss some basic games I used to play on Windows, like Tetris. Are there games for Linux? If so, how can I get them?
I'm not sure that there's a computer system available that doesn't have some sort of games available. Even the old text-only clunkers from bygone days had great games like Adventure, Zork and Rogue. Obviously, for a more graphically oriented title like Tetris or Minesweeper, it's going to be a lot more fun if you have a more advanced system that can, well, display graphics. (Actually, you could probably have a text-only version of Minesweeper, but that's another story!)
Not only have Linux programmers and users recognized this, but there are hundreds of games available on Linux, some of which have been included since the early UNIX precursor system was popular. I should know, I helped rewrite one of them with the whimsical name of Hunt the Wumpus! Fortunately, Linux has come a long way since then and there are both sophisticated package management systems and elegant online software store programs that make searching for new software essentially as simple as using the Microsoft App Store in Windows. So let's have a look, using OpenSUSE as our reference platform…
Start by launching the Software Center from the main navigational menu:
The Software Center is your home for all app and utility goodness for your OpenSUSE Linux system, so it's smart to learn how to navigate and explore the surprisingly rich and broad set of offerings. Heck, it's even modelled after the Mac App Store and the Microsoft App Store, as far as I can tell: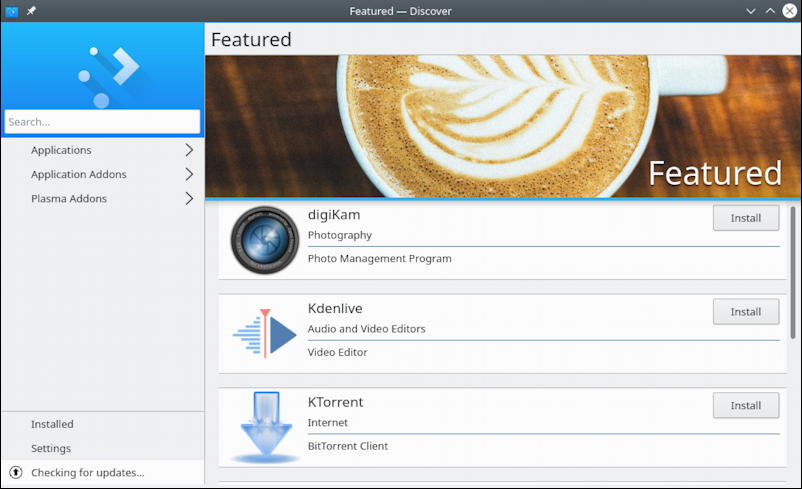 You can browse, of course, but searching is so much easier. Try a search for "tetris" in the Software Center to see what matches appear…
Only one, rather surprisingly, but it turns out that Quadrapassel is a splendid implementation of the classic Russian dropping blocks game: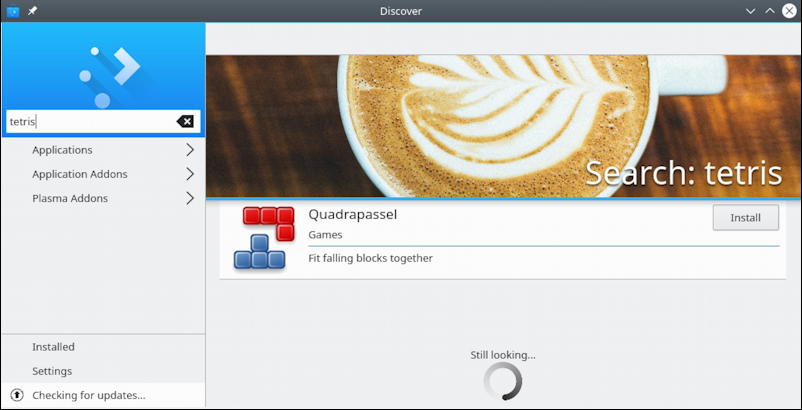 This won't be a surprise: Click on "Install" to proceed.
To proceed, you'll need to sign in as the administrator to let it do a proper install. Well, not "sign in" as much as just enter the password to authorize the installer: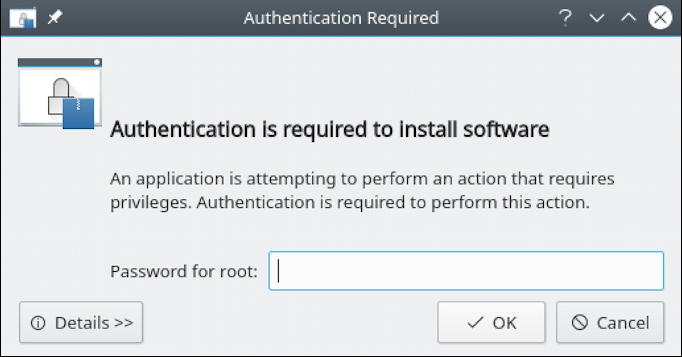 This is one reason you want to be a bit careful about the programs you install on a Linux system, actually: Once you grant an install script root access, there's no limit to the mischief they can create, including deleting all your files, encrypting them for ransomware or just emailing your personal files to a remote server. All of these would be bad, of course. So sidestep that by using the Software Center and avoiding obviously questionable apps like spyware or dark web utilities.
Good to go? Enter the root password for your computer and click on "OK" to proceed. Now it'll download…
Then install…
And once it's installed and ready to play you'll see the button change to "Remove". Not "Open", not "Launch", but:

From a user interface perspective, "Installed" would be nice, at least, but so it goes. Ready to play a game? Of course you are!
Just go to the main menu, choose All Applications > Games and it should just show up right there:
Terrific! Choose "Fit falling blocks together" (not sure why the app icon hasn't shown up here, btw, the system might need a reboot) and you're  ready to play!
Pretty darn good version of Tetris, I'd say, and as you can see, I couldn't get this far in my tutorial without playing a quick game!
That should get you going. Do explore the Software Center because I think you'll be quite impressed with the wide range of games available for your Linux laptop!
Pro Tip: I've been writing about Linux systems since the very beginning of Linux. Check out my extensive Linux help area for lots more tutorials and if you're a programmer, you'll enjoy my Linux shell script programming help area too.