I read on CNET that there's a security update for Windows 8.1 that solves the Internet Explorer bug and that I should install it immediately. How do I force a Win8 system or windows update?
No surprise, the crack team at CNET are correct that the Internet Explorer security hole [as we explained here: Urgent Update for Internet Explorer Clandestine Fox Exploit] now has a patch from Microsoft. The good news is that it's just a system patch that can be easily applied through a standard windows update.
The wrinkle is that if you have your Windows 8 or Windows 8.1 (and yes, you should upgrade 8 to 8.1) you might have set up Windows to automatically update, in which case you don't really know when it'll check and decide that you're due for the update to be downloaded and installed. Normally that's a good thing, but in the case of this particular "zero day" security exploit, you want to install the update as soon as possible. After all, a clandestine fox can't be good news, can it?
More seriously, this highlights the trade-off between automating things and requiring that users manage their systems manually. There's good, and there's bad.
Fortunately, I can show you how to push a windows update. Start by using the Cmd-S shortcut to bring up the Search charm, then type in "windows update":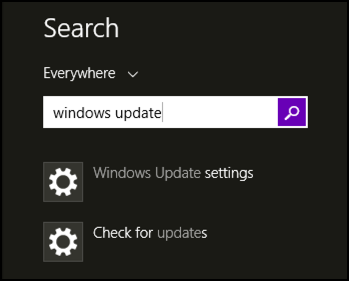 Notice the second option: "Check for updates".
That's what you want. Click on it. Here's what's revealed:

As you can see, I too am set up to automatically install updates.
But notice that just below it "We found new updates today". That's nice. But how do you force an install?
Click on "View details"…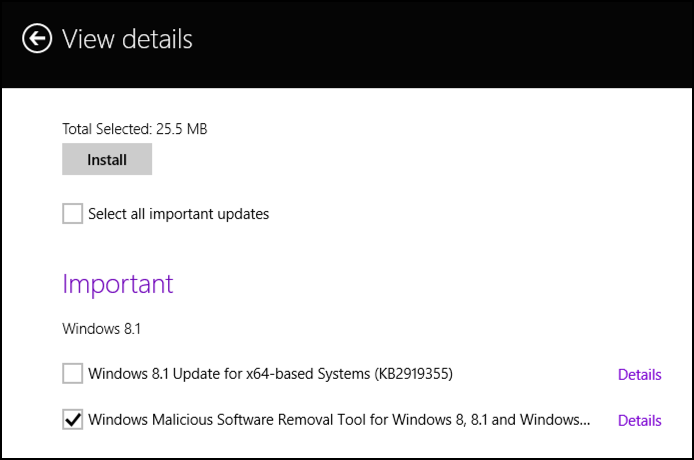 At this point, choose all the updates flagged as important by clicking "Select all important updates", then click on the "Install" button.
The system grabs what it needs from the Microsoft servers…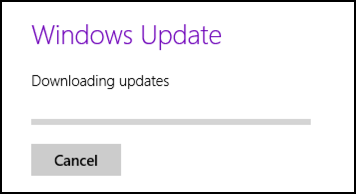 And, without any further intervention, it'll unpack and install everything.
Sometimes a restart is required, but in this particular instance you're good to go:

If you want, you can also temporarily turn off automatic updates, check to see what's pending, then manually update your system. I would strongly encourage you, however, to remember to turn automatic updates back on so you don't miss fixes, patches and improvements altogether!