Customer service isn't always a phone call away. Sometimes, what's on the other end of the phone doesn't qualify as service. It's almost as though some businesses hire people to babysit the phone system.
In today's world, outstanding customer service is rare. Many businesses think it's enough to give customers an automated phone system to interact with. Others don't have a phone number at all. Some companies can be emailed, but nobody replies to customer emails. A company that can't be reached can't provide any customer service at all.
According to New Voice Media, after one negative experience, 51% of customers will never do business with that company again. Anything but stellar customer support is a quick way to lose business.
On the other hand, providing outstanding service that exceeds a customer's expectations will gain their trust and loyalty. Here are five ways to accomplish that:
1. Fix potential hazards around your brick-and-mortar store
When you think of customer service, fixing the potholes and broken curbs in your parking lot probably doesn't come to mind. However, it should be one of the first things you think of.
Potholes and busted concrete are serious hazards to both people and vehicles. A visible pothole can present an obstacle to a disabled person exiting a vehicle. If there's a pothole where they need to step or place a walking aid, they may not be able to get out of the car safely. They'll need to make a choice between leaving or risking their safety to come into your store.
Small potholes and broken or uneven concrete can cause someone to trip and sprain their ankle. Parking lot puddles are also a significant hazard to customers. They can hide existing potholes and also create new ones if the water doesn't evaporate fast enough.
Your customers will remember if it was difficult for them to enter your store and go to the competition next time. Patch up your potholes, fix your broken cement, install a proper drainage system, and if you're in an area prone to heavy rainfall, repave your parking lot with porous asphalt.
2. Exceed expectations just because you can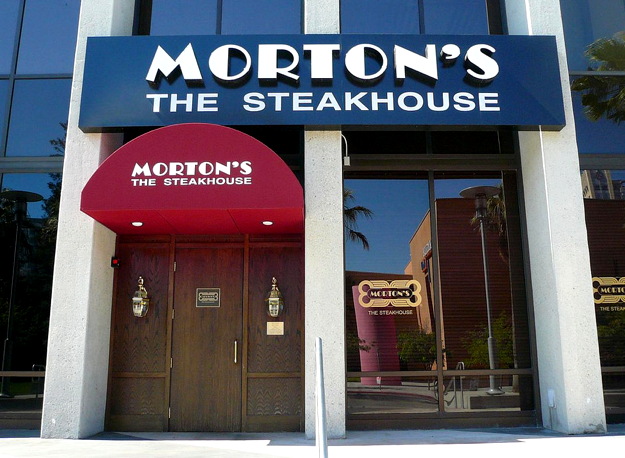 When Peter Shankman Tweeted to Morton's Steakhouse to bring him a porterhouse when his flight landed, he wasn't expecting them to show up. Shankman had been tied up in meetings all day and was hungry. His tweet was a joke, but Morton's showed up with a porterhouse.
You don't need to buy your customers a porterhouse steak, but train your employees to exceed expectations regularly.
Whatever type of service you're providing for the customer, give your employees permission to make that customer's day. For example, if you're processing a return, let the customer keep the product and refund them in full. If you're answering a pre-sales call, give them a discount on their future purchase. If the customer needs a small replacement part, send them a completely new product.
3. Follow customer tweets and posts that mention your company
Like Morton's, follow your customers' tweets and social media posts and get involved in the conversation. You'll be surprised to see how many customers complain on social media but never bother to contact your company. It's a golden opportunity to make things right for customers who never expected their voice to be heard.
4. Teach employees to interpret company policy to the customer's advantage
Strict policies tend to upset customers in situations that fall outside of normal parameters. For instance, an older customer might not understand how to get a digital copy of their receipt to send in with a return. Honor their refund anyway. Similarly, if a receipt is required to be dated within 30 days, and a customer presents a receipt dated within 32 days, honor their return.
Don't be rigid with your policies. Provide guidelines, but allow employees to interpret those guidelines to the customer's advantage.
5. Give extra goodies to upset customers
Upset customers can be calmed down and won over quickly with generosity. If you get a call from an irate customer complaining about their bill, give them a discount for the next three months. It doesn't have to be big. You could knock off ten dollars each month for the next three months, and they'll feel as if they've won the lottery. Cable companies do this all the time.
The more upset a customer is, the more generosity you should extend.
Customer service is really customer satisfaction
Customer service is about more than answering questions and processing refunds. It's about giving the customer what they need to feel satisfied with their purchase. Sometimes that requires technical support, and other times it simply requires talking to a live person on the phone with a cheery personality.