I have a bunch of shortcuts on my Windows Desktop (Win8) and want to find out where the originals are located on my system. Is there a way to follow Windows shortcuts easily?
One of the things that I most dislike about Windows is the bad habit of apps dropping shortcuts on your Desktop without even asking. After a few months, just about every Windows system is littered with 10, 20 or more of these shortcuts, meaning that whatever pretty image you have as your desktop wallpaper barely peeks out from between all the darn icons. Especially in Windows 8 — and Win 8.1 — the search system is so improved that you really can skip them entirely and just type in the name of the app you want to use each time. Quick and easy.
But no, app developers (including Microsoft) keep dropping those darn shortcuts onto your Desktop and it's up to you to either delete them, organize them or let them "win" and take over the space. Honestly, all those shortcuts just make me anxious when I look at them. 🙂
Fortunately, you can at least test the shortcuts to see if they work and find the original file or program that's linked easily enough. THen you can decide if you want the program and/or need the shortcut.
And remember, you can delete shortcuts without affecting the program itself. It'll still run, you can still get to it from the Start Tiles (in Win8) or through search.
Here's a typical Windows 8 Desktop shortcut:

You can always tell by the arrow on the lower left of the icon itself, in case you haven't realized that yet.
Right click on a shortcut and the context menu pops up: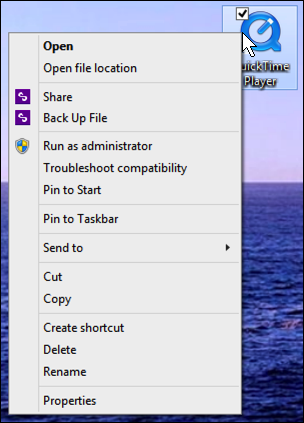 Choose "Properties" from this list to learn more about the shortcut itself.
The result: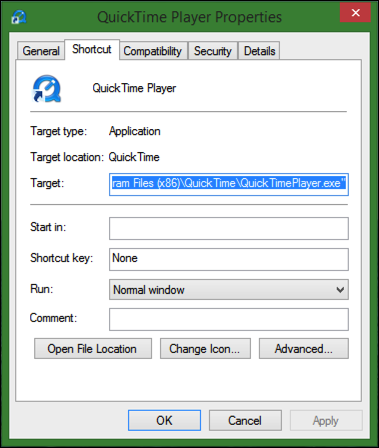 You can see the target of the shortcut listed if you want to modify it (yes, you can make your own shortcuts!) or explore further, but an easier way to go to the folder that contains the app that this shortcut points to is to click on the "Open File Location" button on the lower left.
Click on Open File Location and you're in the File Manager: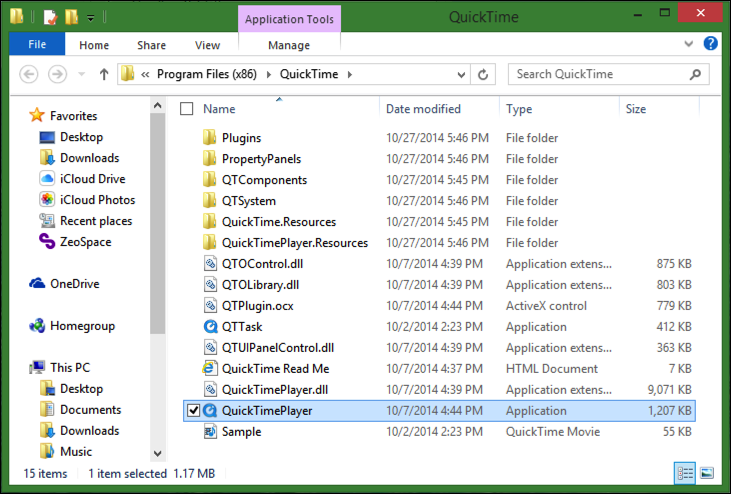 There's the app itself, conveniently highlighted.
You  can also see what else is in this particular folder, of  course. If you want to remove the program, however, I recommend you use Add/Delete Programs through the Control Panels interface, aka PC Settings > Search and Apps > App size, to point you in the right direction in the brave new Windows 8 world. 🙂