I'm often on the road on business trips and would appreciate a quick and easy way to find good local food. I know about Yelp but can't add third-party apps to my company iPhone. How else can I search by location?
A company iPhone where you can't add additional applications? Interesting, and more than a bit frustrating, I would imagine. I mean, there are so many thousands of different applications, I trust there are at least a subset that are approved by corporate so you can gain some benefit from having a tiny little computer in your hands?
Yelp is definitely my go-to app for finding good local food, whether I'm on the road hundreds of miles from home or just down the street, but there are a number of other apps that offer similar functionality, including Around Me. None of those are going to do you any good, however, but what's great is that Apple Maps itself has Yelp more or less built into it!
Let's see if I can find some good pizza near me in Boulder, Colorado.
To start, I launch Apple Maps and tap on the arrowhead icon to have it center itself around my current location: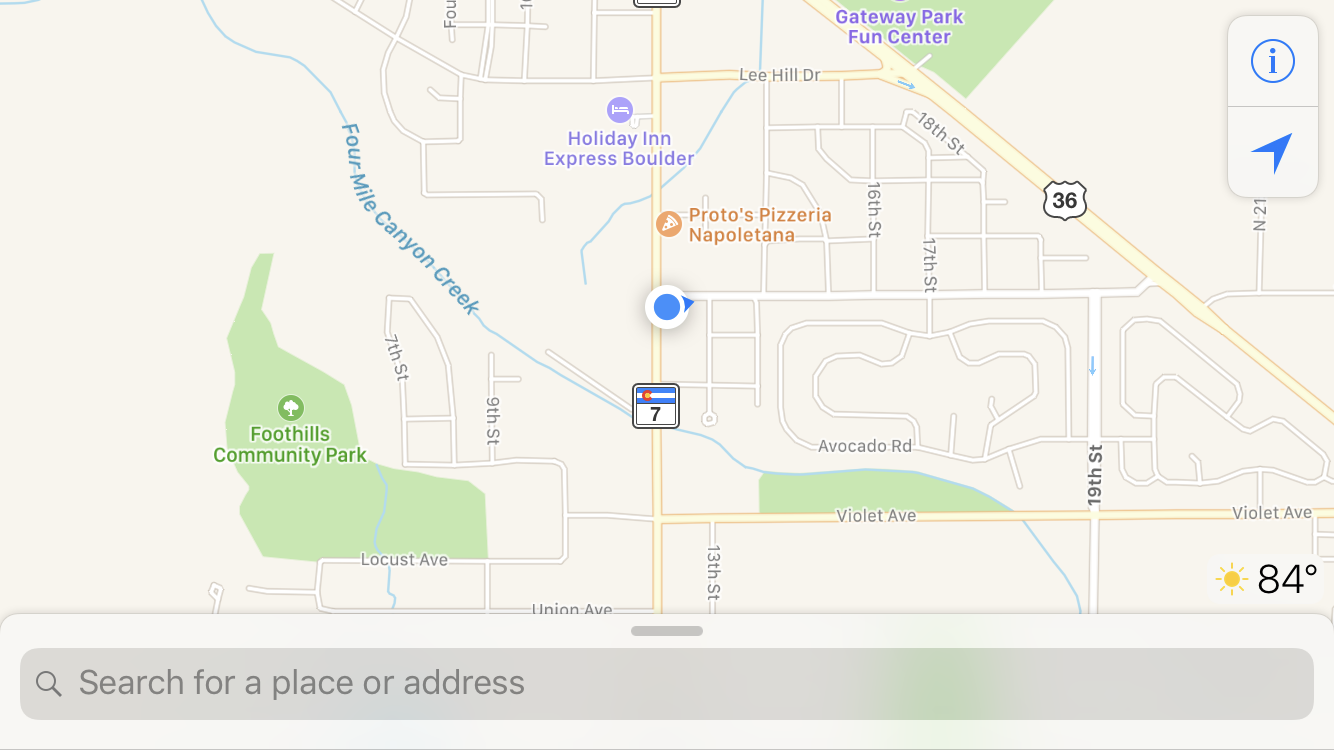 Perhaps it's a sign from the Apple Gods, but notice that just north of me it's already highlighting a pizzeria. What are the odds? 🙂
I'd rather see all my options, so will tap in the search box and enter "pizza":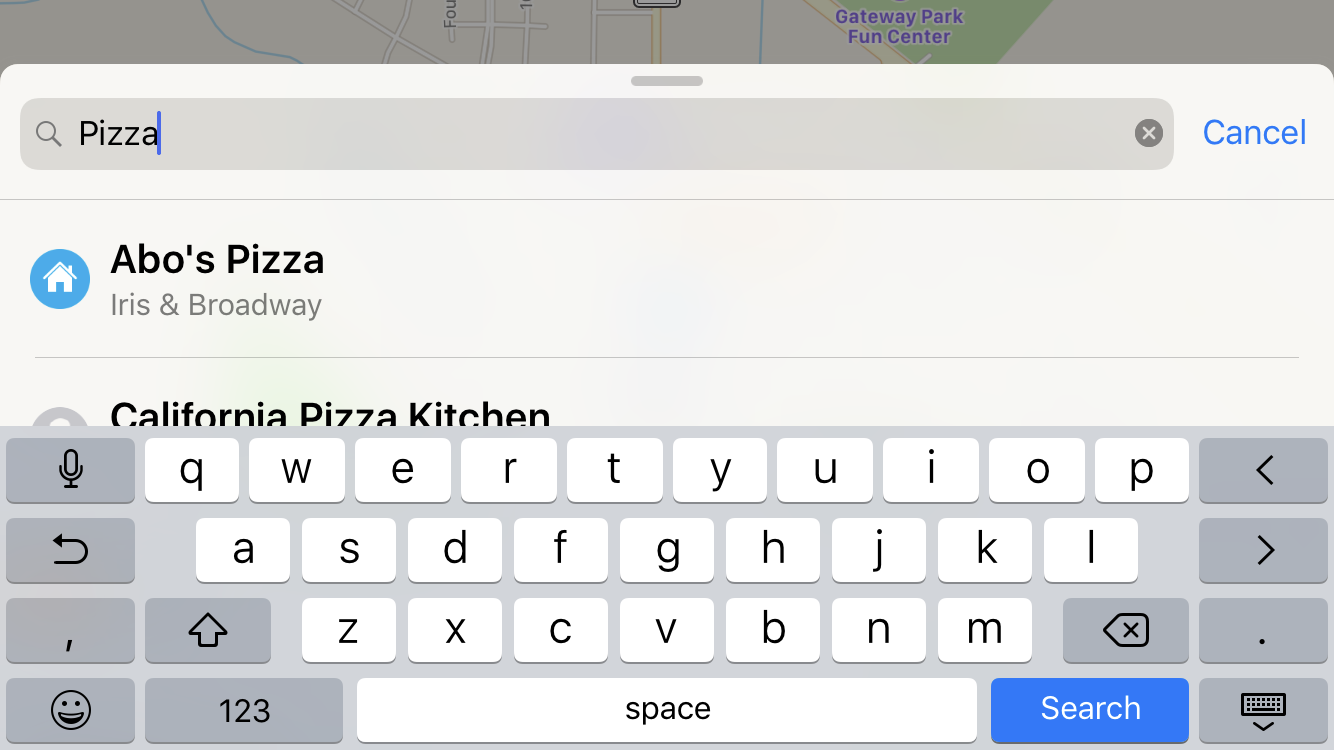 Most people don't know you can search by name and category in addition to entering street addresses into Apple Maps. Not only that, you can find intersections with the "&" notation. For example: Sunset & Vine, Los Angeles, CA will yield one of the most famous intersections in the world. Nifty, eh?
Back to pizza, though! A tap on the blue "Search" button on the pop-up keyboard and Apple Maps will zoom out enough to show at least one matching location: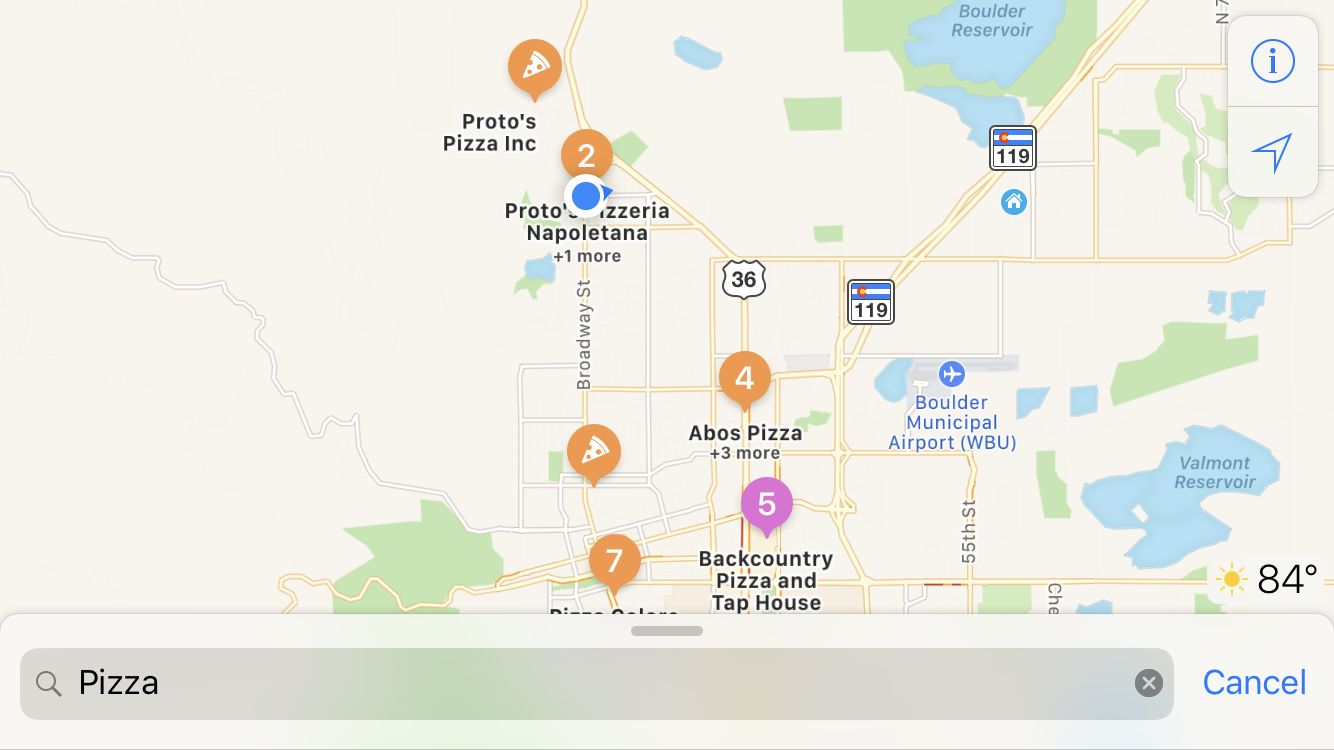 Who knew I was in the middle of pizza central?? I'm curious about the one that has a pizza slice icon in its pop-up and is due south from my current location, so I tap on it to reveal:
Pizza Garage? Sounds pretty intriguing! So, while still in Apple Maps, I simply swipe up to reveal more of the info panel:
Notice the ratings (and photos) are all from Yelp. That's handy to know. More importantly, looks nice, bright and that pizza looks quite ready to eat, if you ask me!
Swipe down a bit further and you can see more information about the venue, including whether it's currently open: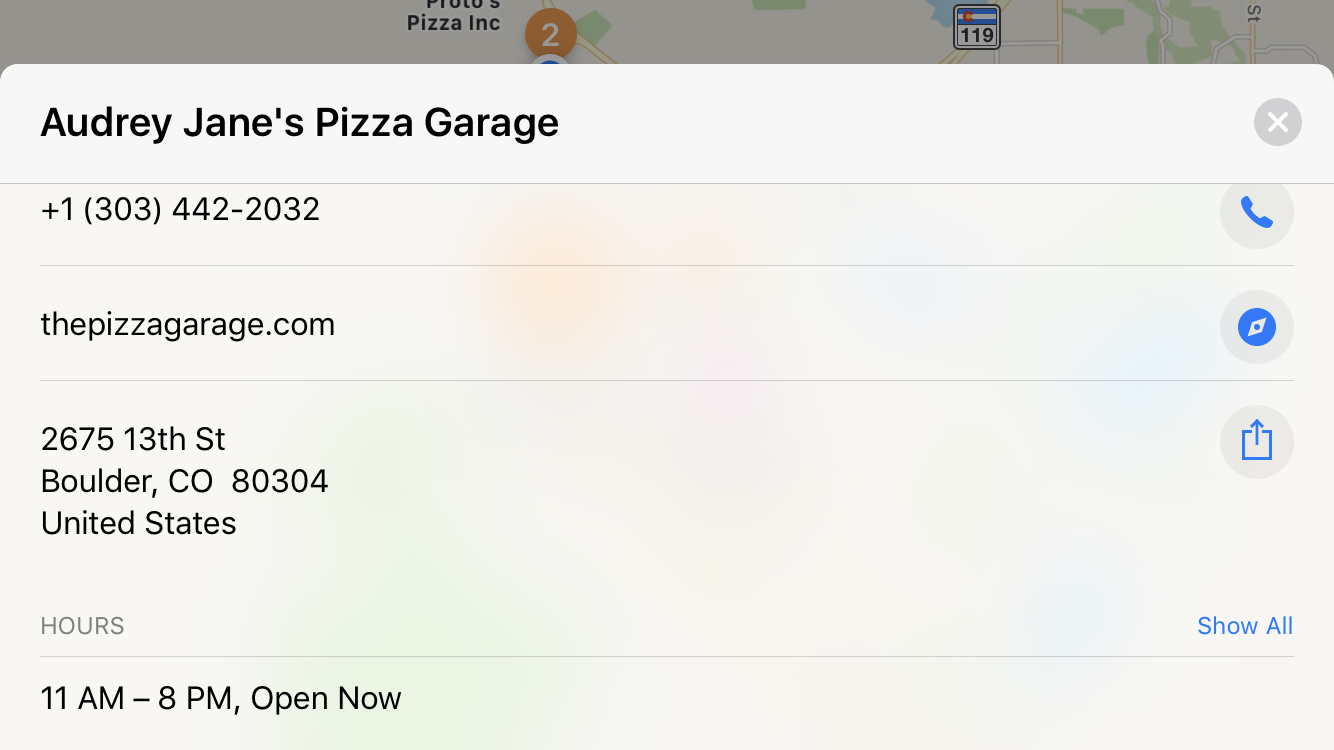 Looks like Audrey Jane's Pizza Garage is open now! And it's only a 6 minute drive from my current location, and it has 4 1/2 stars on Yelp. Sounds like a winner!
To get driving directions, I swipe back up to the big blue "Directions" button and tap. Next thing I know, it's showing me that this place is ridiculously easy to find:
So, well, it's um, lunchtime, so I'm outta here. Now you too know how to use Apple Maps on an iPhone or iPad to find local venues by category, check if they're open, and get driving directions too! Easy enough.