On my Facebook home page, usually on the top-right corner, there is a bubble that says ___ requests, and ____ notifications, with the little sign-post logo next to it. The notifications alert on the home page is gone, and I don't know why!! Can you help me get it back onto my homepage?
This is a bit of a puzzler, so I spent some time digging around in the Facebook interface. I'm not positive what you're experiencing, but my theory is that the issue is that if you don't have any notifications and requests pending, the "Request" box is hidden by default.
If you don't have an active circle of Facebook connections then it's quite possible that you'll not infrequently find yourself without pending requests…
If you do have them, though, you should see something like this on the top right of your page:

If you aren't seeing these, or want more detail, there's another way to get to this info. Go to: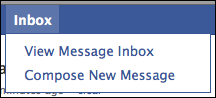 and then choose the "Notifications" tab:
On the right side is a spot where you can tell Facebook what notifications you want to be notified about:
I'd ensure that all of those are checked, and, really, you should be good to go. If you are still having a problem, you might ping the Facebook admin team to see if they have any ideas about what could be going on.
I'd also like to let you know that I have quite a bit of
Facebook help
here on the site and that I also have an
Ask Dave Taylor Facebook Fan Page
that I invite you to join.