I keep seeing ads on my Facebook feed that seem like a really poor match for my interests and background. Is there some way to see how Facebook is matching those advertisements with my profile?
You have tapped into one of the great mysterious of the current era, actually, why we see the ads we see. Just kidding! Actually, the key to remember is that we live in the era of big data and that means that sites like Facebook are constantly collecting and collating every single thing you do, every post you like, every page you visit, every search you do. So far, though, not every breath you take. We'll leave that to Sting, okay? 🙂
The nice thing about Facebook is that with a bit of digging you can actually find out why you've been shown a specific advertisement and change or remove that matching datum from your ad profile, as desired.
Let's have a look, starting with this Microsoft ad that I saw this morning on Facebook: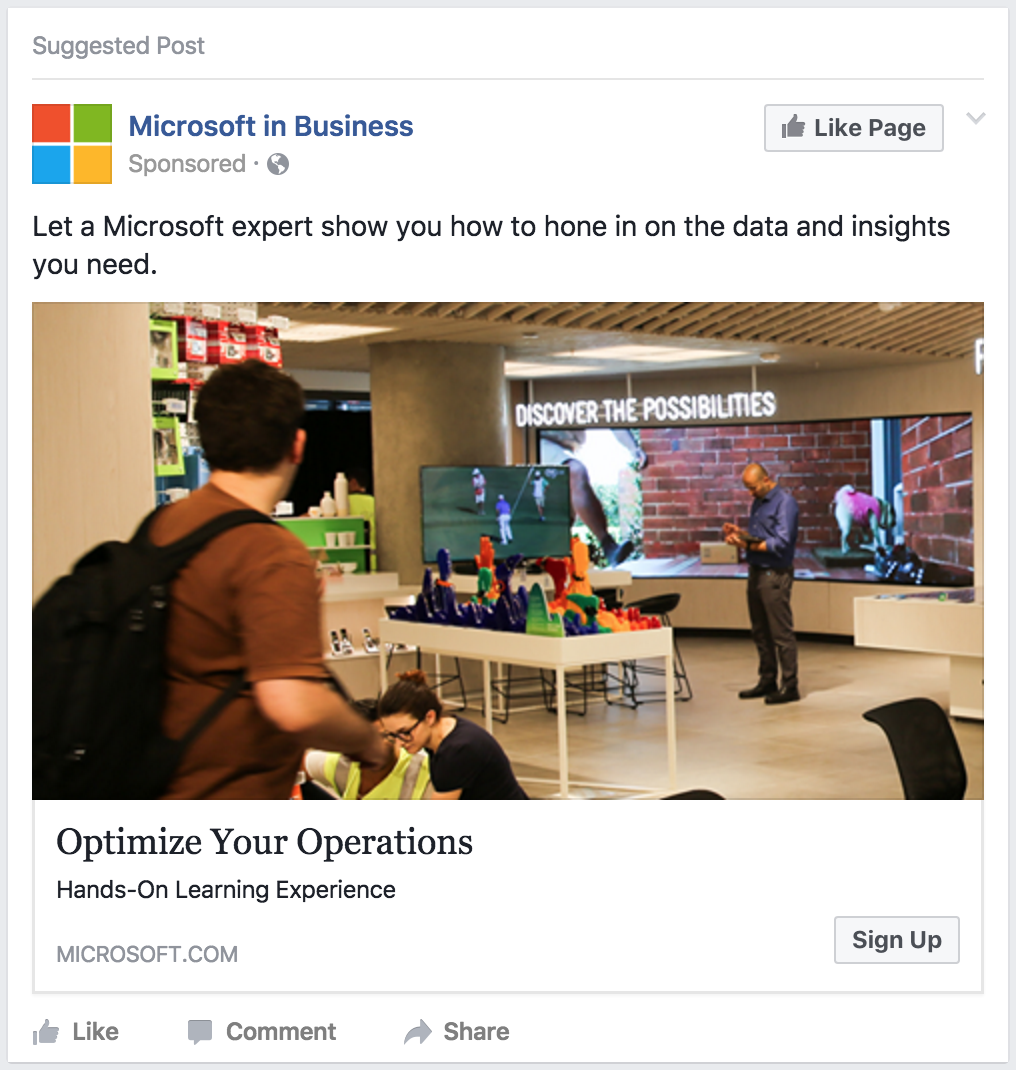 I like how coy Facebook is here too: It's not an advertisement, it's a "suggested post" that's "sponsored". But we know what it is, right? 🙂
See the little downward facing angle bracket adjacent to the "Like Page" button? Click on it.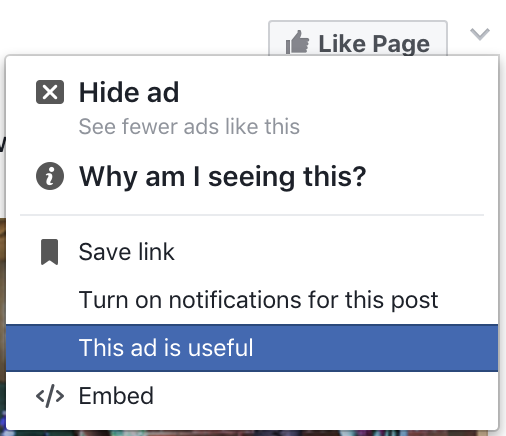 You can just "Hide ad" but where's the detective work in that? Heck, you can say "This ad is useful" though I suspect that's not a very popular option with the billion active Facebook users. Or… click on "Why am I seeing this?" and Facebook will actually explain what the match was that caused this ad to show up in your feed:
A bit ambiguous, but I guess I'm "similar to their customers" which is a bit confusing since I am an actual Microsoft customer.  Or maybe it's because I'm "18 and older who live in the United States"? Seems like an awful big net to cast, Microsoft, but who knows how much money they're spending on this particular campaign.
Best place to go from here is the link "Manage Your Ad Preferences". Click on it.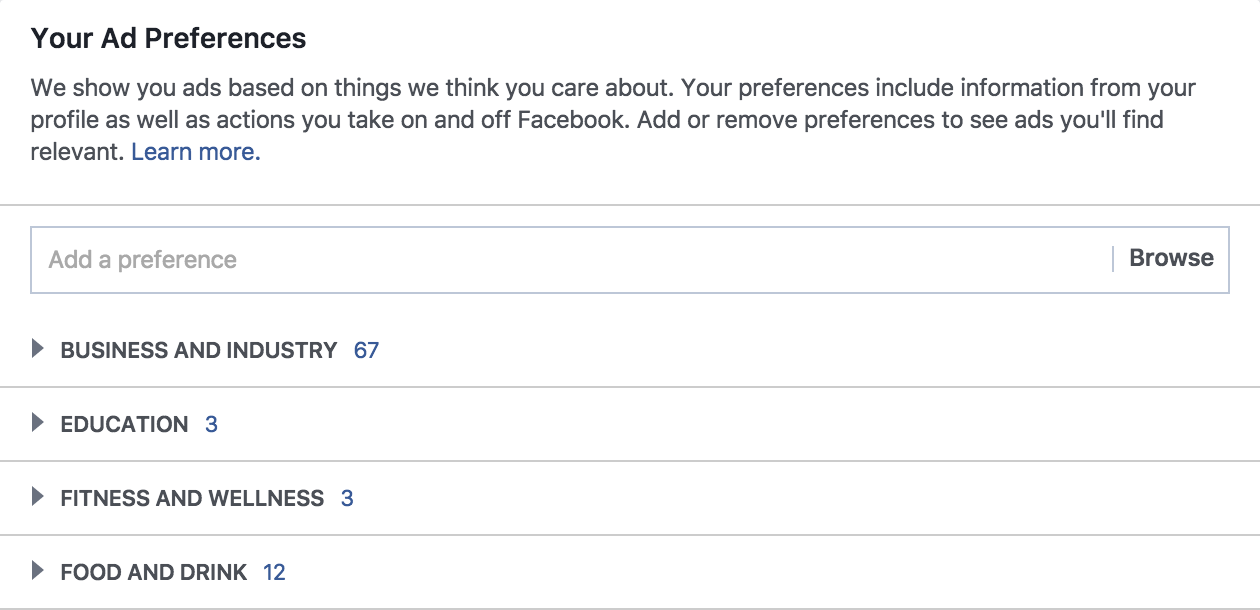 I bet you didn't even know you had ad preferences on Facebook? What's really interesting is that the preferences are gleaned by simply analyzing your behaviors, as is obvious when I click on "Education" and find that none of the schools I've attended (or taught at) are listed:

"Skill"? That's a thing related to Education?
Move your cursor over an entry and two things appear: a subtle "i" for more info and an "x" to remove it:

Move the cursor over the "i" and click and you'll get an explanation:

Seems a bit weak, if you ask me, so I'll click on the "x" to remove it as an ad preference on Facebook.
And that's it. You can step through your preference keywords to remove things that seem a horrible mismatch. Or you can just learn to ignore the ads and leave it up to the advertisers to counteract that with interesting and targeted ads.
Don't forget to follow us on Facebook too! Lots of unique content and discussions: Ask Dave Taylor on Facebook.