A pal of mine showed me how she'd set up her MacBook to allow her to just gently tap on the trackpad to send a "click" to the operating system, as if she'd clicked on the mouse button. Very cool. How do I set up my MacBook Pro to let me do the same thing?
You're talking about what Apple calls "trackpad gestures" and all of these settings — and quite a bit more — are available through the rather confusingly named "Keyboard and Mouse" control panel.
Start by going to Apple –> System Preferences… and choose Keyboard and Mouse. It'll look like this: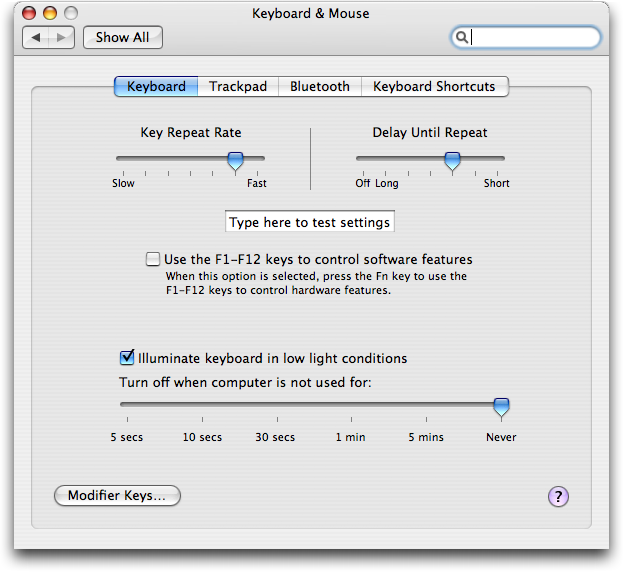 (Actually, the last section, "illuminate keyboard in low light conditions", will only show up if you have a MacBook that has the lighted keyboard feature. I do, as you can see, and it's pretty darn cool. I couldn't imagine disabling it!)
Click on the
Trackpad
tab and you'll finally see what you seek: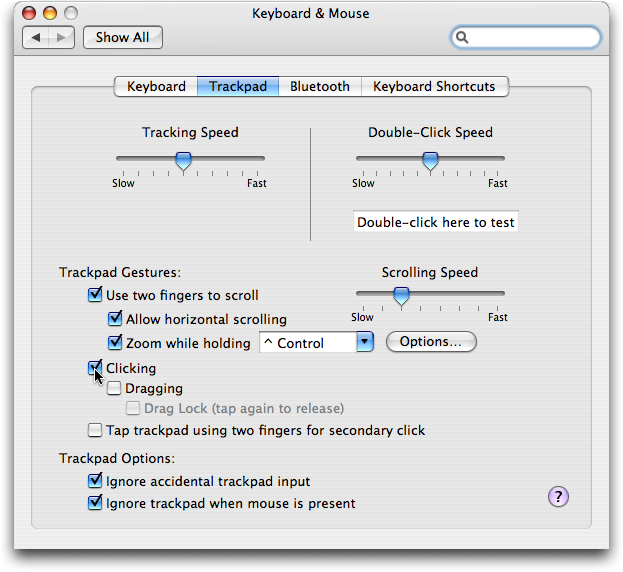 You can see where the cursor is pointing: select "Clicking" and you're in business, ready to impress the heck out of
your
friends with your Mac tweaking prowess! If you want to learn about the many other options here, I strongly recommend you check out the keyword "Trackpad" in the Apple help system for the reference articles.