Ok on Myspace, when i'm online, its not showing that i am, is there a way to change that setting so it will show my friends when i'm online??
There's no way that I know for you to only show your online status to your friends — though that would be a great! capability — but you do have control over whether MySpace shows your online status or not overall.
To change this setting, log in, go to your home page, and click on "Account Settings".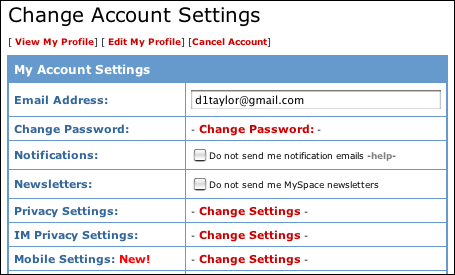 Now you'll want to click on "Change Settings" next to Privacy Settings. Now you'll see this: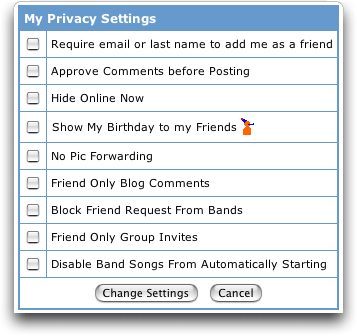 Notice a ways down is "Hide Online Now". That's a bit confusing, but if you have this particular item checked, it means that no-one will see if you're online with MySpace or not, and if it's not checked, then everyone will see when you're logged in.
Hope that's helpful to you. See ya (or not!) on MySpace.