My father's starting to have some vision problems and keeps complaining that the text on his iMac screen is too hard to read and too small. What can I do to help him out with the Mac system?
Your Dad is far from the only person who finds that the text on the computer screen is too small to easily read. It's a common problem so much so that there are a lot of different ways to address the problem, depending on whether you want everything to be bigger, to ensure that no Web pages ever have really small text or whether you want a digital equivalent to a magnifying lens he can use as necessary.
To make everything bigger, the easiest solution is to simply lower the resolution of the screen. Less resolution on the same physical screen size means each pixel is bigger, which makes icons, windows, text and everything else bigger. The down side of that solution is that you get less on the screen, including buttons in programs, tool windows, and similar. Further, most screens have an optimal resolution that offers the best viewing.
Web browsers all have a setting that lets you specify the minimum allowable text size too. For example, in Safari, go to Preferences and choose Advanced to find this option:

But speaking of Accessibility, there's also a really excellent feature within the Accessibility settings that let you create a virtual magnifying lens that can show anything on screen as big as desired. Great for reading that small print! Even better, it's a feature you can turn on and off with a simple keystroke: Option+Command+8.
Let's slow down a bit, though. Start by going to System Preferences… on the Apple menu. It'll pull up a window: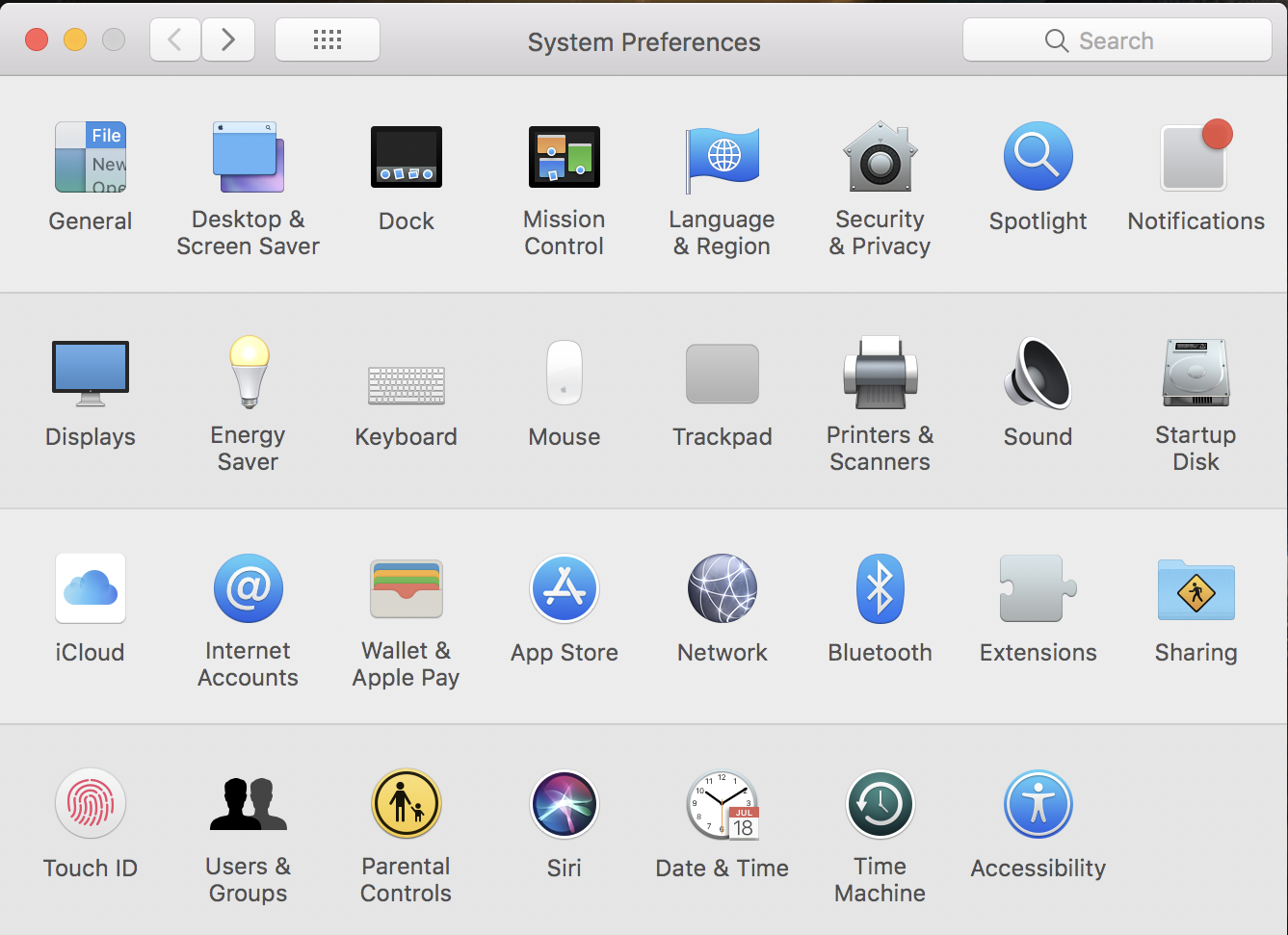 Notice on the lower right the DaVinci icon "Accessibility". Click on it.
Here's what you get: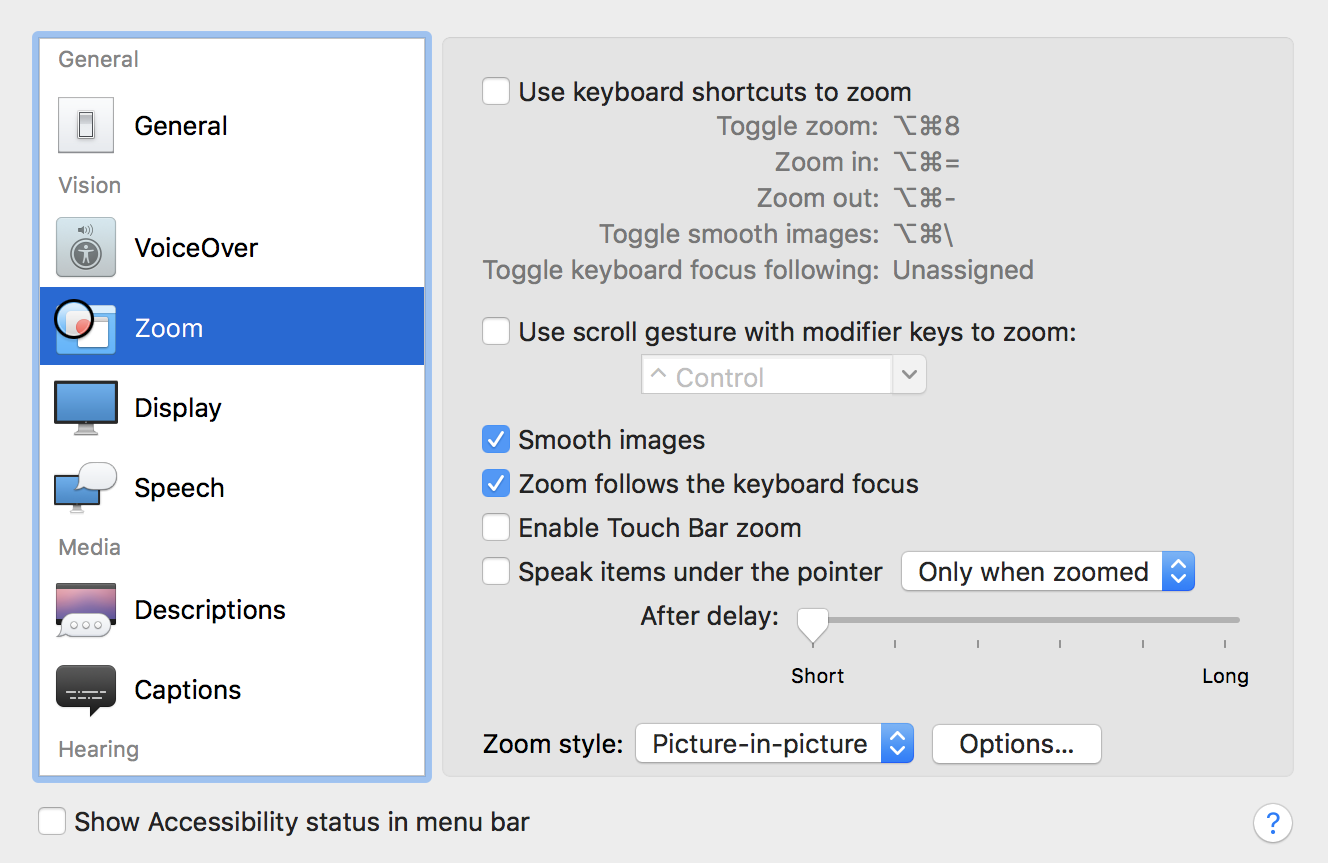 If you're not looking at that, choose "Zoom" to find this set of options.
There are two modes to Zoom, either a full screen zoom or the picture in picture magnifying lens. The former's easy to understand, so let's switch to the latter:
Now check a few boxes to enable this and have a quick glance at the keyboard shortcuts:
As you can see, Zoom on/off is triggered with Option + Command + 8. Once you've got the zoom window up, you can make the contents even bigger with Option + Command + =. To start, let's turn it on:
Pretty cool, eh? Now if it's too big, use Option + Command + – to "zoom out" just a bit. Compare the above with this:
Notice that the zoom window itself hasn't changed. Get rid of it with… anyone? Yup, Option + Command + 8.
That's it. Teach your Dad the new keystroke sequences and I hope he'll find the accessibility zoom window in Mac OS X a huge boon!