As I sit in meetings at work, I often take notes on my iPhone 4 that I want to share with my administrative assistant afterwards, but so far the only way I've figured out is to simply hand her my phone so she can copy everything onto her computer. But really, it's an iPhone, there's got to be a better solution?
Taking notes on your iPhone in the "Notes" app = smart. Copying everything by hand? Not so smart. You could switch to an app like the popular Evernote [iTunes link] but since you're already using "Notes", let me show you how to work with that app instead.
There are actually two ways you can access the notes you've taken too: You can email them directly from your iPhone or if you have Mobile Me, you can choose to sync your notes and have them show up within Apple Mail.
First things first. The easiest way is to email the note to your admin…
When you're looking at the note in "Notes", you'll see a small mail envelope icon on the bottom. I've highlighted it here: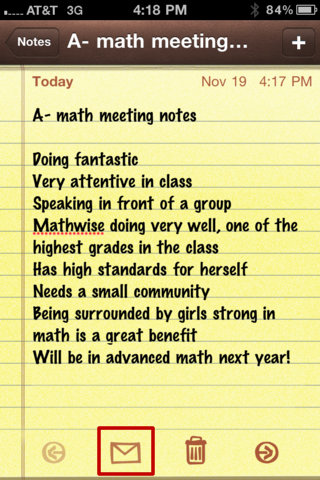 Tap on it and you'll instantly move into an email composition window with the note included as part of the message body: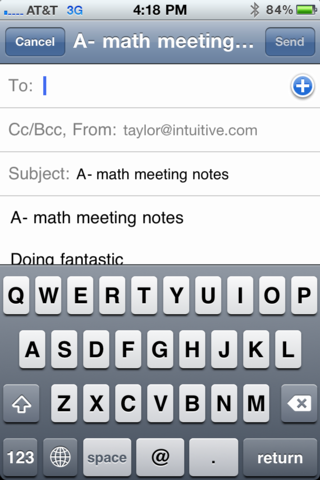 Specify the recipients address, and you'll be ready to shoot your note directly to your administrative assistant by tapping on "Send".
If you are also running Mobile Me, make sure you have "Notes" checked as one data type you're synchronizing on both your computer and Apple iPhone 4, and when you check the "Reminders" area in Apple Mail, you'll find your notes are all there: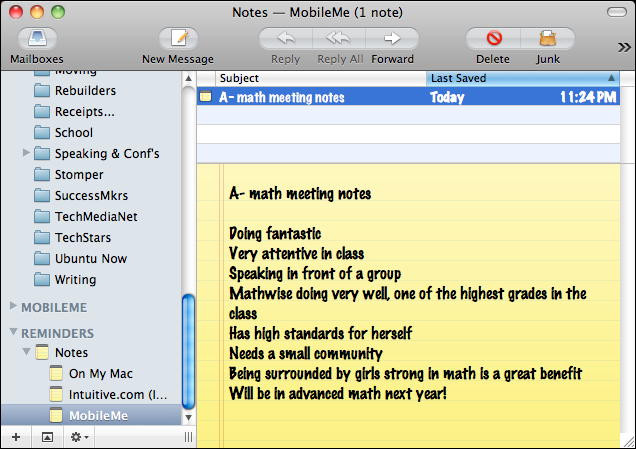 Regardless of which you choose, your admin should never have to retype your notes again!