If you've been using Carousel from Dropbox to upload and sync all the photos on your smartphone, you've got a problem: The service is being shut down and the app is obsolete. Now what?
As a long-time fan of Dropbox, I was eager to try the Carousel app when they released it. The idea was solid, a combination photo album management system and smartphone photo backup service, all within the cloud-based Dropbox universe. Somehow, though, it never quite found its market and now Dropbox has stated its intention to shut down the Carousel service and obsolete the app itself.
Which leaves a lot of people probably wondering "now what?" and concerned about what happens to all their photos that are up in the cloud on the Dropbox servers.
Fortunately, it's not really that dire at all because Carousel was always just a new face on the same Dropbox service you can get with the Dropbox app on your smartphone. Delete Carousel, keep Dropbox, and you're (mostly) still humming along without any issue. The only wrinkle: You have to enable photo backup in the app.
Your first sign comes in the app update window, of course:
Oh, that's not good!
Still, update the app if you're so inclined and as soon as you launch it, well, you get this: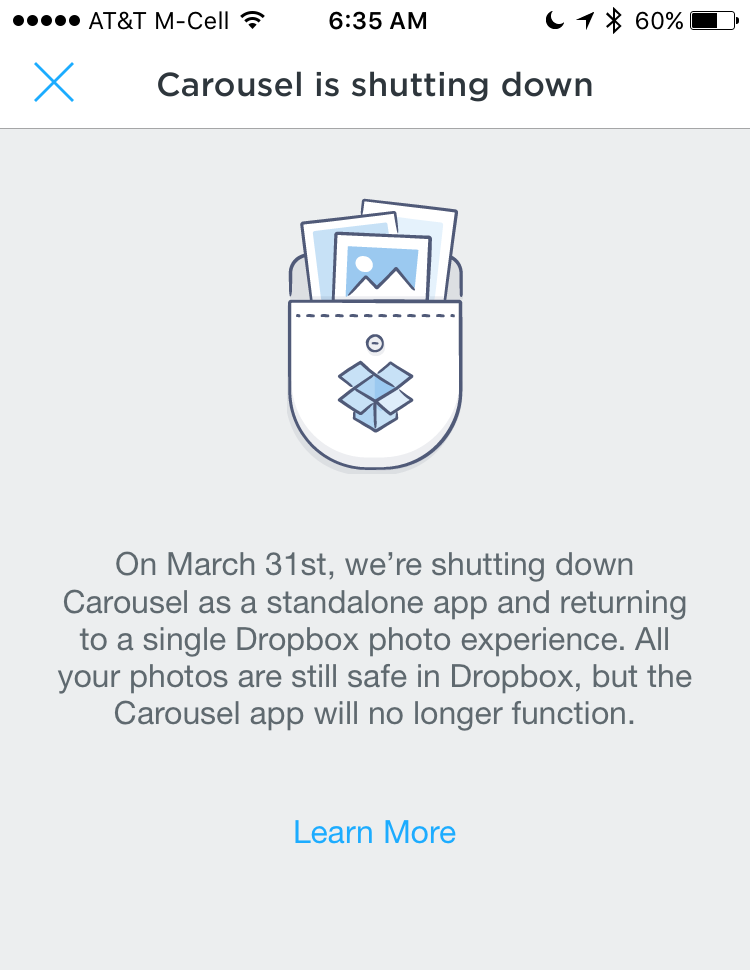 There's the confirmation that you won't lose anything at all. Carousel was always just a different face to the Dropbox service.
If you don't have it yet, now's an excellent time to download Dropbox for your iPhone. It's a box:

Once you launch Dropbox you'll find that it's not really the most glamorous of interfaces, but it's functional: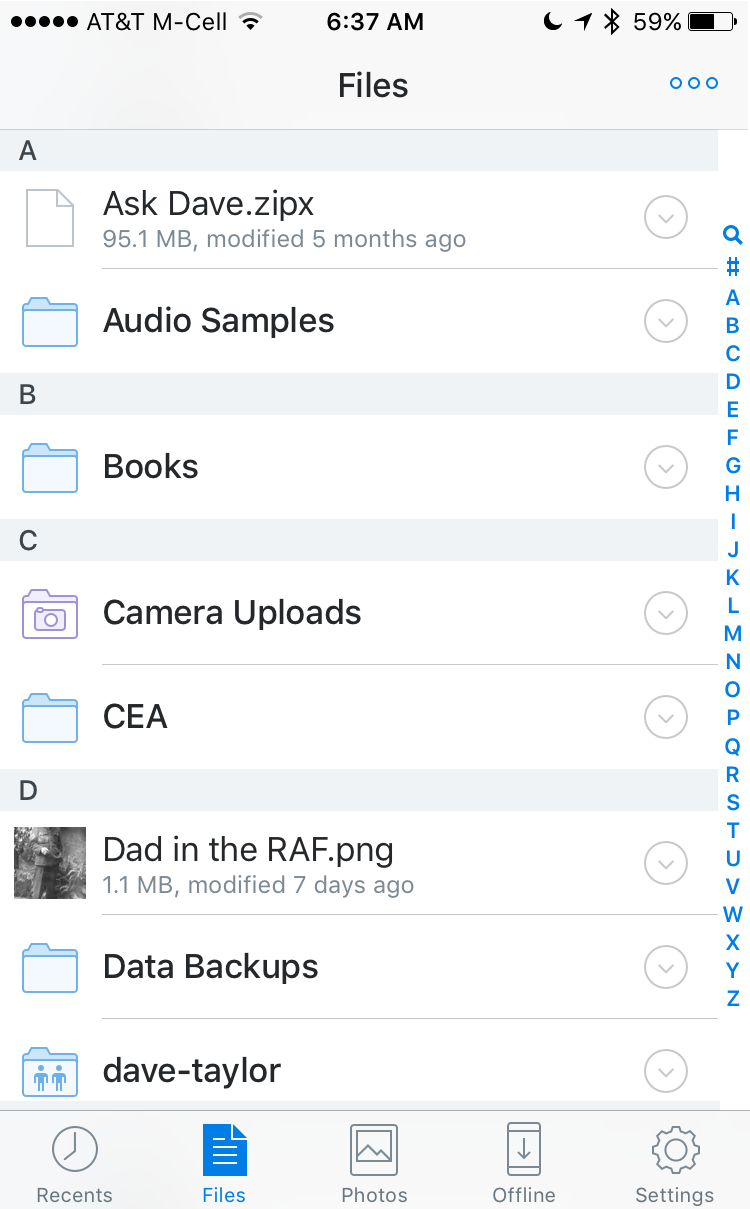 Now let's get the automatic photo uploading feature enabled.
To do that, tap on "Settings" on the lower right.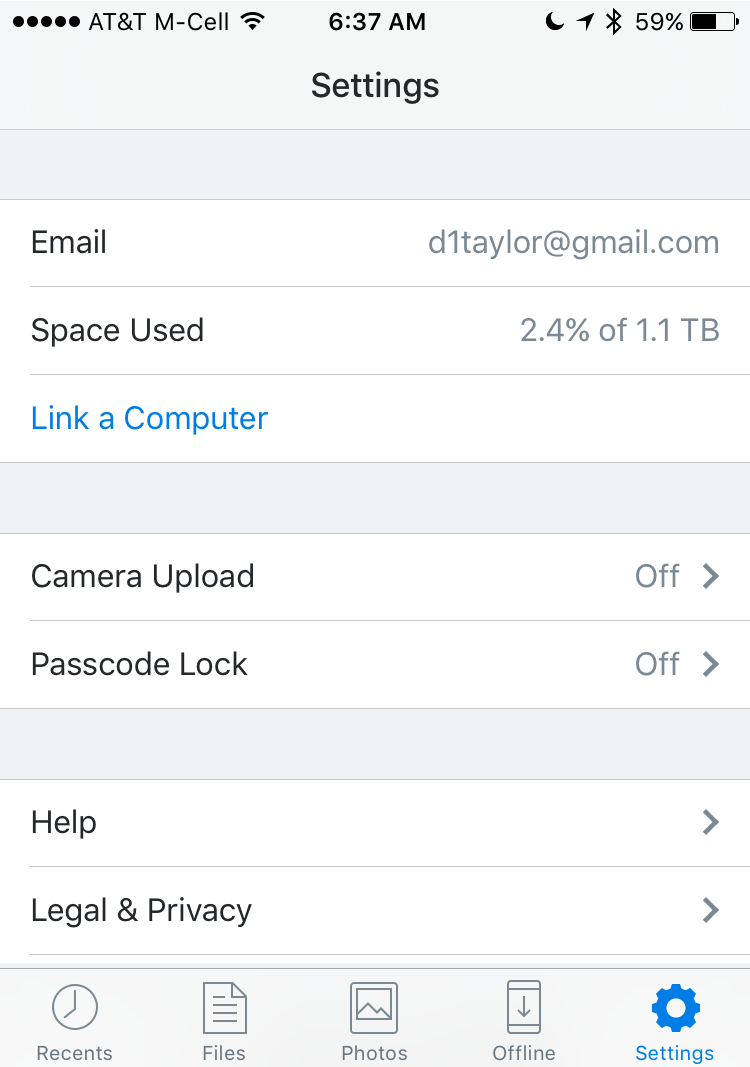 You'll want to tap on the "Camera Upload" feature (probably it'll be turned Off as it is on my phone).
You'll see these settings: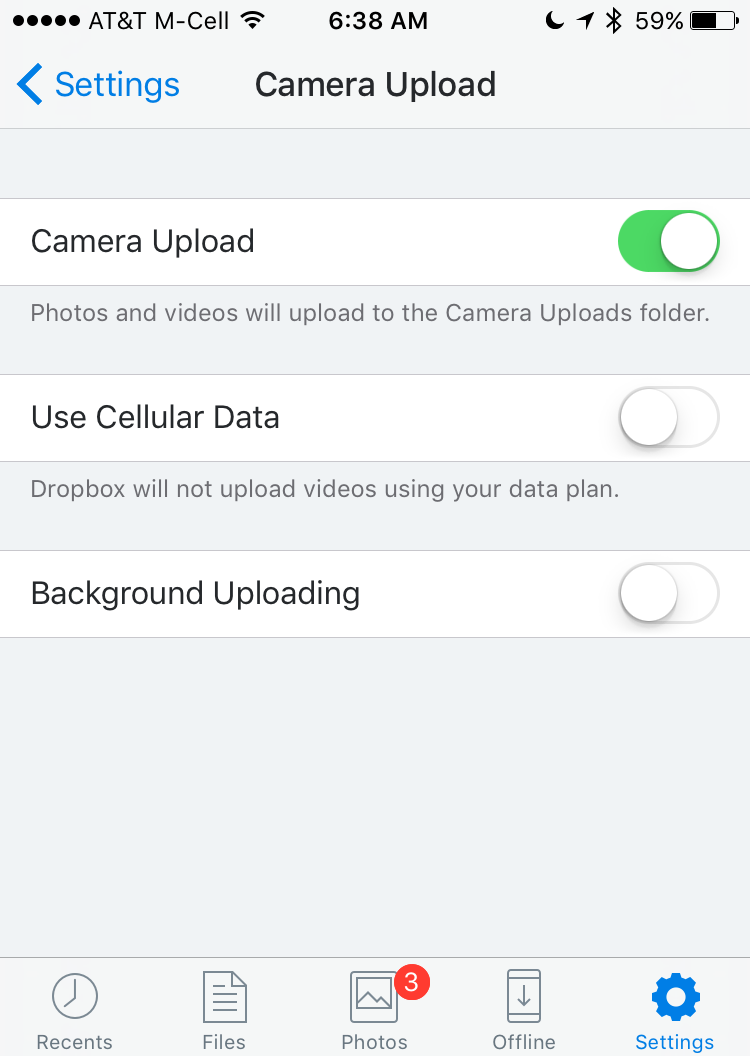 As you can see, enable "Camera Upload" on this screen by tapping on the slider.
You might also want to enable "Background Uploading", but I recommend against "Use Cellular Data" unless you have an unlimited data plan: uploading videos in particular can be invisible and eat up a whole lotta data!
Once you enable Background Uploading, you'll see this informational screen: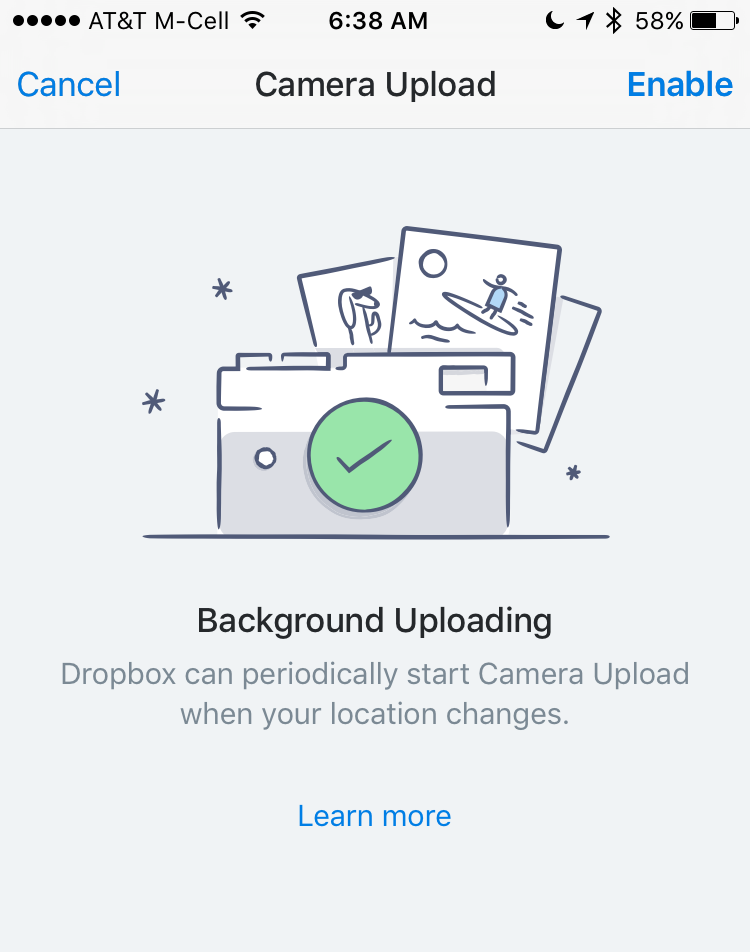 It's a neat feature: as you move around, Dropbox can sync on wifi networks encountered, all in the background. Go for it.
Oh, and you'll get one more confirmation if you enable background upload: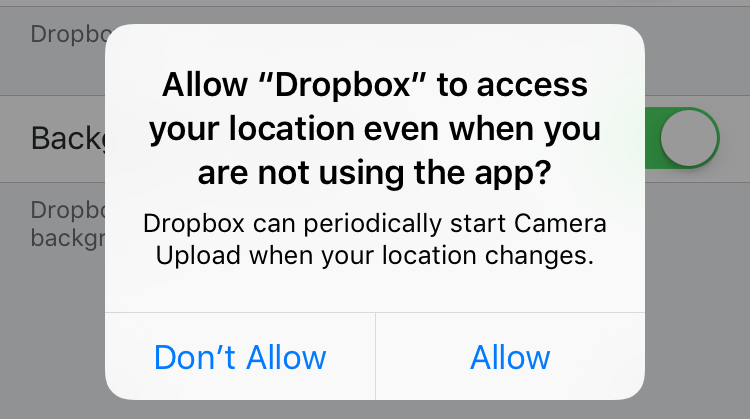 Allow if you want, it's pretty benign and will help you keep your photos in sync between your phone and your Dropbox account.
And that's it. Done. Now you can delete the Carousel app from your iPhone and know your photos are still going to be sync'd with the cloud server and stored for you to access later.